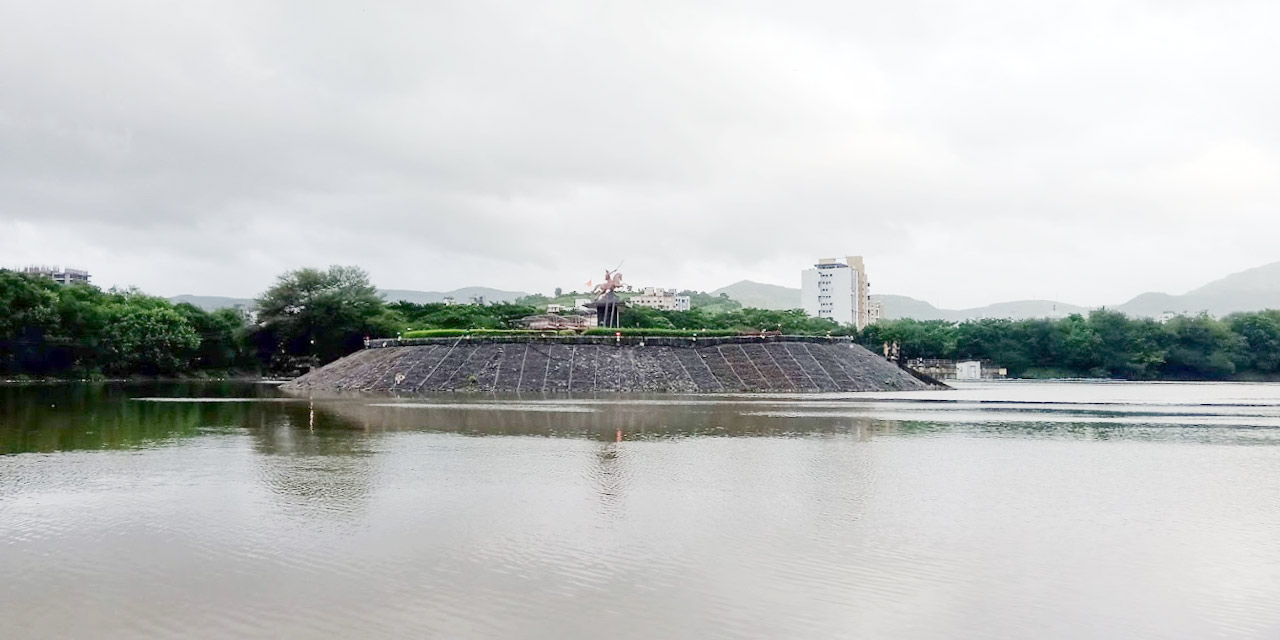 Katraj Lake Pune Entry Fee
Katraj Lake Pune Phone
---
Rating:

| 4/5 stars
Based on total 58 reviews
Katraj Lake Pune Address: Katraj Vasahat, Katraj, Pune, Maharashtra, 411046, India
Pune Tour Packages
Katraj Lake Pune Timings
Day
Timing
Monday
6:00 am – 11:00 am
4:00 pm – 9:00 pm
Tuesday
6:00 am – 11:00 am
4:00 pm – 9:00 pm
Wedesday
6:00 am – 11:00 am
4:00 pm – 9:00 pm
Thursday
6:00 am – 11:00 am
4:00 pm – 9:00 pm
Friday
6:00 am – 11:00 am
4:00 pm – 9:00 pm
Saturday
6:00 am – 11:00 am
4:00 pm – 9:00 pm
Sunday
6:00 am – 11:00 am
4:00 pm – 9:00 pm
Links:
Website
|
Map
---
Katraj Lake is a man-made lake, near Rajiv Gandhi Zoological Park. It is different from the Katraj Snake Park Lake (present in the zoo). And it offers a relaxing retreat away from the hustle and bustle of the city.
Katraj Lake was dug up to supply water to the town. But today, it is popular for its beautiful surroundings. It attracts many nature lovers.
Here, you can watch birds, click photographs, or just watch the sun going down the horizon. And you can witness spectacular views of the Sahyadri mountain range from here. The lake also has a peaceful jogging track around it.
The lake has an island in the middle, which you can approach by boat. This island has a statue of the Maratha ruler Chhatrapati Shivaji Maharaj, along with a fluttering flag of India.
Things to do at Katraj Lake Pune
1. Watching the sunset – Katraj Lake offers a beautiful view of the setting sun. You can sit on the shores and watch the sun going down behind the distant mountains.
2. Walking along the green trail – The lake has about a km long jogging trail surrounding it. People come here for their morning and evening walks and get their daily dose of fresh air.
3. Boating – You can visit the small man-made island when you come to Katraj Lake. Here, you will enjoy a 360-degree view of the lake and the surrounding area. The island has a statue of Chhatrapati Shivaji Maharaj and the Indian national flag in the centre. This flag hoist is among the tallest in the country. You can get to the island by boat.
4. Birdwatching – Katraj Lake attracts many local and migratory birds. You can find a variety of birds including Grey Herons, Ducks and Cormorants. These can be found around the water supply pipelines, on the tree branches or swimming in the water.
5. Enjoying the musical fountain – If you stay until evening, you can watch the short musical fountain show, accompanied by colourful laser lights.
Katraj Lake Pune Timings and Entry Fee
Katraj Lake is open on all days, from 6 AM to 11 AM and from 4 PM to 9 PM. And you can spend around an hour here. Katraj Lake musical fountain timings are 7 PM onwards.
There is no entry fee for visiting the lake.
The monsoon season is the best time to visit Katraj Lake. The surrounding areas get a green cover, and you can spend your day watching the birds. Winter is also a favourable season for your visit to Pune and the lake.
Image Gallery of Katraj Lake Pune
How to reach Pune Katraj Lake?
Katraj Lake Pune is about 10 km away from Pune railway station and 20 km from the airport. It is well-connected by roads and easily accessible from all parts of the city. From the Swargate bus stop of Pune, the lake is only about 6 km away. And here are the various ways to reach Katraj Lake –
By bus – Many buses are available from the Pune Swargate bus stop to Katraj. The lake is only a few hundred metres away from the Katraj bus stop. You can walk or get an auto-rickshaw from there.
By cab – A cab from top car rental companies in Pune would be a more convenient way to visit the lake. It will take you only about an hour to reach the lake.
---
Book a Pune Tour package with Pune Tourism, a division of Holidays DNA for a relaxing holiday trip. We offer our clients with a wide variety of travel deals at pocket-friendly prices. Choose the package that suits your budget and and visit all the important sightseeing places of Pune. Please fill the Contact Us form to know more about our services.
Location Map for Katraj Lake Pune