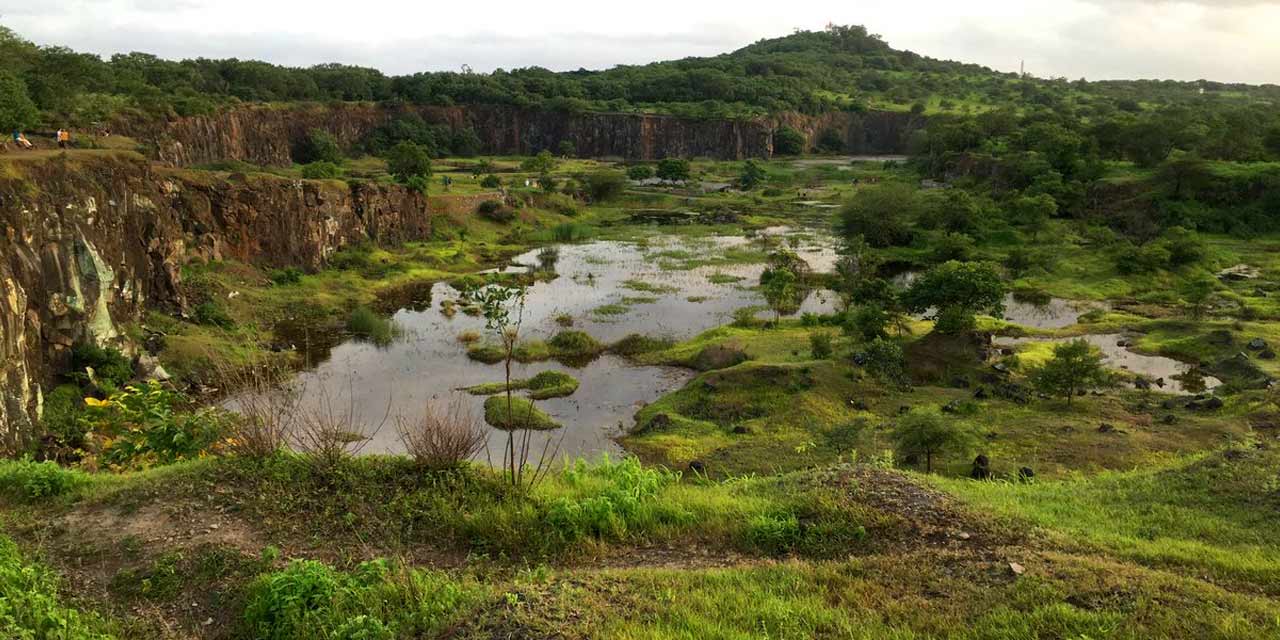 Vetal Tekdi Pune Entry Fee
Vetal Tekdi Pune Phone
N/A
---
Rating:

| 3/5 stars
Based on total 53 reviews
Vetal Tekdi Pune Address: Pashan, Pune, Maharashtra, 411038, India
Pune Tour Packages
Vetal Tekdi Pune Timings
| Day | Timing |
| --- | --- |
| Monday | 12:00 am – 12:00 am |
| Tuesday | 12:00 am – 12:00 am |
| Wedesday | 12:00 am – 12:00 am |
| Thursday | 12:00 am – 12:00 am |
| Friday | 12:00 am – 12:00 am |
| Saturday | 12:00 am – 12:00 am |
| Sunday | 12:00 am – 12:00 am |
Links:
Website
|
Map
---
Vetal Hill (or Vetal Tekdi, as it is locally called) is a 2600 ft high hillock surrounding Pune. It is among the well-known attractions in the city, which is often frequented by fitness enthusiasts for a refreshing run. It is also home to a variety of plants and bird species.
The place has a temple of Vetala on the top of the hill from which it derives its name. People come here for daily running and jogging, hiking and birdwatching. Many also visit it for a picnic, nature walk, or just to enjoy sunrise and sunset views.
Vetal Tekdi has an observation deck, too. You can get a splendid view of the entire city on a clear day from there.
Where is Vetal Tekdi in Pune
Vetal Tekdi is in Kothrud area of Pune, on the western side of the city limits. It is the highest point within Pune city limits, visible from many parts of the city.
Things to do at Vetal Tekdi Pune
1. Nature walk and exercising – Local people come here in the morning for a walk among the lush greenery. The calm and fresh atmosphere on the hill attracts people to perform their daily stretches and yoga sessions, too. Visit Vetal Tekdi early in the morning, and you'll be able to witness a gorgeous sunrise.
2. Hiking and cycling – Vetal Tekdi Pune also offers an easy, but scenic hiking trail. Along the way, you get to explore a landscape covered with greenery and small ponds, and a breathtaking view of the surroundings. Cycling is also popular here.
3. Bird-watching – The hill is full of birds like Bulbul, Indian Robin and White breasted Kingfisher among others. You'll also find numerous colourful butterflies around. All these make it a perfect place for photography, a family picnic or an outing with friends.
Image Gallery of Vetal Tekdi Pune
Vetal Tekdi Entry Fee and Timings
Vetal Hill Pune is best visited during the monsoon months (August and September) or the winter months (from November to February). During those months, you'll be able to experience the myriad shades of green in the surroundings.
Vetal Tekdi entry is free for all. It's open throughout the day, 7 days of the week. You can spend about 2-3 hours exploring the area. Trek to Vetal Tekdi in the early morning hours to watch the sun come up the horizon.
Things to keep in mind while visiting Vetal Hill
Plan your trek to return before it's dark.
Have plenty of water.
Keep light snacks along.
Pack insect repellents.
Apply sunscreen lotion.
Wear comfortable shoes.
Carry your hat and sunglasses.
How to reach Vetal Tekdi
Vetal Tekdi is about 10 km away from Pune railway station and 17 km away from the airport. For trekkers, the place is accessible from multiple points. But to reach it by road, the only way is to take the Paud Road via Kothrud.
You can use one of the following modes of transport to reach Vetal Tekdi Kothrud –
By bus – Several buses run towards Kothrud. You can get off at the bus stop and trek up to the Vetal Tekdi area or hop on an auto or taxi to reach the hill.
By taxi/cab – Taxis and private cabs are the best to visit Vetal Hill and enjoy the surroundings. It would take only about 30-45 minutes to be here from most parts of Pune with a private cab from top car rental companies in Pune. So, you can visit it when it's convenient and spend as much time as you want.
---
Make the best of your Pune tour by booking a Pune tour package with us. At Pune Tourism, a division of Holidays DNA, we offer packages at competitive rates and help you plan your itinerary which includes a visit to the popular tourist attractions of Pune. Please fill the Contact Us form to know more about our packages.
Location Map for Vetal Tekdi Pune