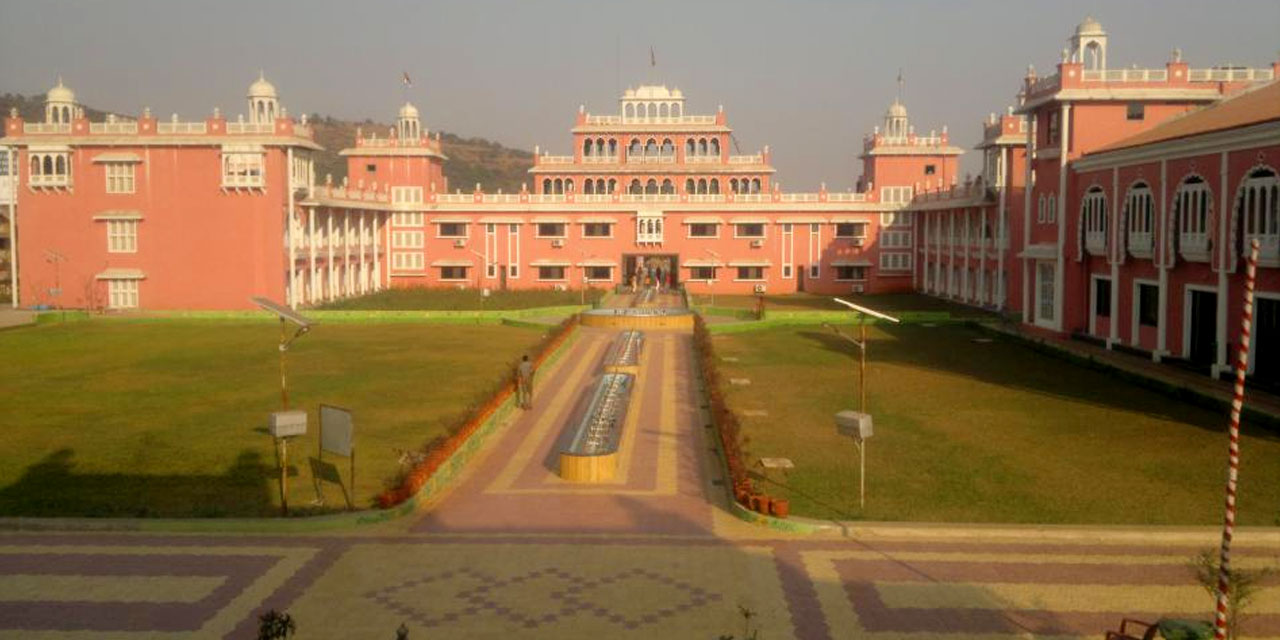 Narayani Dham Pune Entry Fee
Narayani Dham Pune Phone
---
Rating:

| 3/5 stars
Based on total 52 reviews
Narayani Dham Pune Address: Milk Dairy, Pune - Satara Rd, behind Katraj, Narayani Nagar, Shriram Nagar, Katraj, Pune, Maharashtra, 411046, India
Pune Tour Packages
Narayani Dham Pune Timings
| Day | Timing |
| --- | --- |
| Monday | 7:00 am – 10:00 pm |
| Tuesday | 7:00 am – 10:00 pm |
| Wedesday | 7:00 am – 10:00 pm |
| Thursday | 7:00 am – 10:00 pm |
| Friday | 7:00 am – 10:00 pm |
| Saturday | 7:00 am – 10:00 pm |
| Sunday | 7:00 am – 10:00 pm |
Links:
Website
|
Map
---
Narayani Dham, dedicated to Narayani Devi, is one of the popular places of worship in Pune, Maharashtra. Narayani Devi is also worshiped as 'Rani Sati' and 'Dadi'. Besides the idol of the main deity, this temple houses beautiful idols of Lord Hanuman, Lord Ganesha, Shri Khatu Shyam Baba, Lord Krishna and Goddess Radha.
The construction of the temple began in 2000 and was completed in 2002. The Murti Sthapna of Narayani Devi that was brought from the Rani Sati Temple of Jhunjhunu in Rajasthan was also done in 2002.
History of Narayani Dham, Katraj Road, Pune
According to legends, about six hundred years ago, a young bride named Narayani Devi was travelling to her in-laws place with her husband after marriage, when suddenly they were attacked by Muslim invaders. Her husband and their other companions were killed in this attack.
To avoid getting caught and kidnapped by the invaders, Narayani Devi burned herself to death, committing 'Sati'. She belonged to the lineage of Jalan family of Rajasthan. Hence, she is also known by the name 'Dadi' meaning grandmother.
In her memory, a number of Narayani Devi or Rani Sati temples have been built across India by people from the Rajasthani community. This Narayani Devi Dham is one of them. The construction of this shrine began in 2000 on a land spread over 10000 sq ft. Initially, the plan was to build a small temple; however, generous donations from the community ensured that it was built in a better way.
The idol of the deity for the temple was brought from the Rani Sati Jhunjhunu Temple in Rajasthan and was installed (murti sthapana) in 2002. The whole ritual was performed as per the Vedic customs. In 2007, the Shikhar work of the shrine was completed.
Festivities are common at this temple across the year. Some of the important ones celebrated are Navaratri Mahotsav, Hanuman Jayanti, Varshik Mahotsav, Phalgun Mahotsav, Gangaur Pujan, Mangsir Badi Navmi and Aawala Navmi.
Architecture of Pune Narayani Dham
Narayani Dham has simple temple architecture with three Shikharas at the top. Inside there are separate sanctums dedicated to each of the deities worshiped here - Lord Hanuman, Lord Ganesha, Shri Khatu Shyam Baba, Lord Krishna and Goddess Radha. There is a big hall in front of the main sanctum, where most of the temple events are organized in devotion to Narayani Devi.
Image Gallery of Narayani Dham Pune
Things to do at Narayani Dham, Pune, Maharashtra
Besides paying their respects at the Narayani Dham and witnessing its rituals, tourists can head to some of the nearby popular places of attraction in Pune like the Rajiv Gandhi Zoological Park & Wildlife Research, Katraj Jain Temple, ISKCON Temple and Pune Okayama Friendship Garden.
The Rajiv Gandhi Zoological Park & Wildlife Research, only 3 minutes away from the temple, is a must-visit attraction. It is home to a wide variety of animals with the prominent ones being Bengal tiger, white tiger, sloth bear, elephant and leopard. There are three parts to explore in the zoo including the Snake Park, Animal Orphanage and zoo. Another major attraction inside the premises is the 42-acre spread Katraj Lake.
Katraj Jain Temple, which is about 1.7 km from Narayani Dham, is one of the most popular religious attractions of Pune. This temple is dedicated to Lord Mahavir. There is a statue of him in Padmasana pose in the shrine that weighs about 5000 kg and has a height of 12 feet. Statues of all the 24 Thirthankaras of Jainism have also been installed in the temple.
ISKCON New Vedic Cultural Center (NVCC) Temple, about 10 minutes away, is a beautiful temple dedicated to Lord Krishna and Goddess Radha. Its architecture is worth exploring.
Pune-Okayama Friendship Garden, about 15 minutes away from Narayani Dham, is a Japanese garden. It is considered to be the largest of its kind outside Japan, in Asia. Also known as Pu La Deshpande Udyan, this garden signifies the friendly relation between the cities of Pune and Okayama.
Narayani Dham Entry Fee and Timings
There is no entry fee to visit the Narayani Dham in Pune. The temple opens its gate for devotees from 7 am in the morning; it remains open till 10 pm at night.
The Morning Aarti at the shrine begins at 6.30 am. It is followed by Sringaar Aarti. The Madhyant Aarti is performed at 12.45 pm. In the evening, the Sayankal Aarti is done at 7 pm and at around 9.45 pm, the final ritual of the day – the Shayan Aarti – is performed in devotion to Devi Narayani.
How to Reach Pune Narayani Dham
Pune city is well connected with different parts of the country by air, road and rail transport. The Pune International Airport, which is only a distance of 19 km from Narayani Dham, receives regular flights from various Indian cities on a daily basis. Tourists coming by flight to the city can directly avail taxis and auto rickshaws to commute from the airport to Narayani Dham.
Same services are available from the Pune Railway Station and Maharashtra State Road Transport Bus Depot, which are at a distance of approximately 11.7 km and 11.4 km, respectively from Naryani Dham. Tourists staying in hotels in Pune too can avail private taxis from top car rental companies in Pune and auto rickshaw service to head to this shrine, which is located in the Katraj area of the city.
Things to keep in mind while visiting Narayani Dham
Footwear should be kept outside the main temple
Littering in the premises should be avoided
---
Book a Pune Tour package with us and enjoy your Pune tour to the fullest. We at Pune Tourism, a division of Holidays DNA, offer our customers with a wide variety of travel deals at pocket-friendly prices. Choose the package that suits your holiday and budget requirements and have a relaxing holiday trip. Please fill the Contact Us form to know more about our services.
Location Map for Narayani Dham Pune