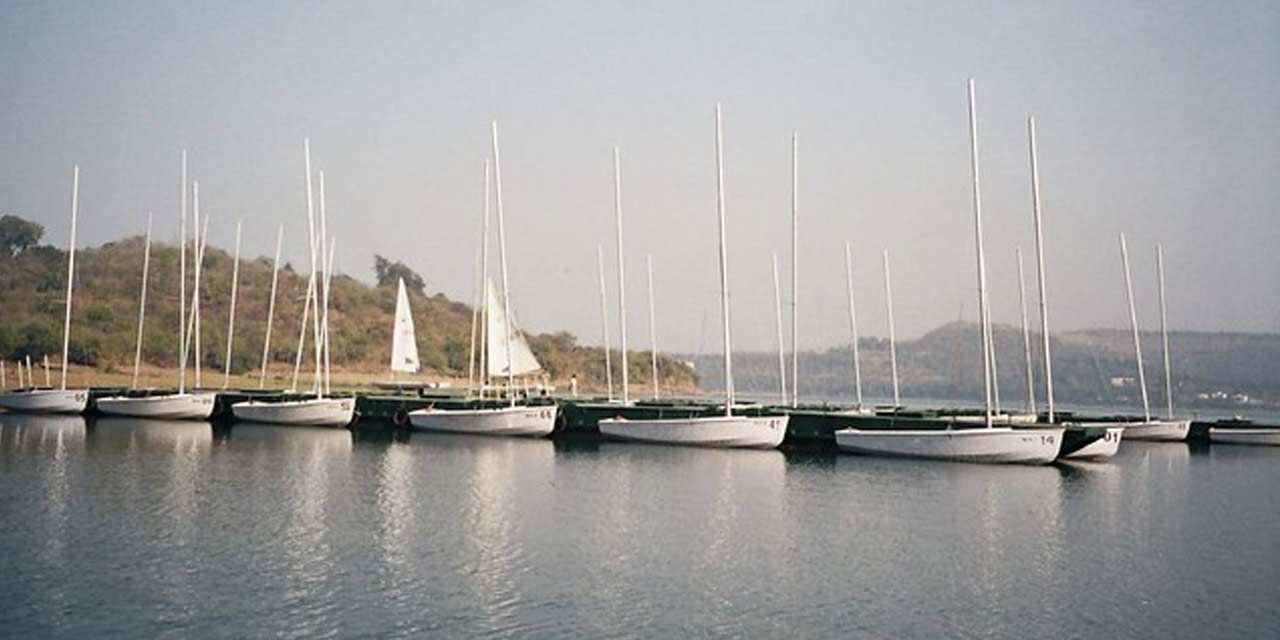 Peacock Bay Pune Entry Fee
Peacock Bay Pune Phone
N/A
---
Rating:

| 3/5 stars
Based on total 57 reviews
Peacock Bay Pune Address: NDA Rd | Khadakwasla, Pune, Maharashtra, 411023, India
Pune Tour Packages
Peacock Bay Pune Timings
| Day | Timing |
| --- | --- |
| Monday | 9:00 am – 6:00 pm |
| Tuesday | 9:00 am – 6:00 pm |
| Wedesday | 9:00 am – 6:00 pm |
| Thursday | 9:00 am – 6:00 pm |
| Friday | 9:00 am – 6:00 pm |
| Saturday | 9:00 am – 6:00 pm |
| Sunday | 9:00 am – 6:00 pm |
Links:
Website
|
Map
---
Pune has a lot of beautiful places, but nothing compares to Peacock Bay. This is a place where you can fully relax and enjoy nature. Peacock Bay is an amazing lake in Pune, which is surrounded by incredible scenery. It is an excellent place to visit if you want to relax and reconnect with nature.
History of Peacock Bay
Located in the North-East of the Khadakwasla Lake, Peacock Bay was named after the great number of peacocks in the area. The lake was formed by the Khadakwasla dam, designed in 1863-1880 in the Mutha river (which emerges from the meeting between Ambi and Mose rivers).
In 1961, as the Panshet Dam collapsed due to heavy rainfall, the Khadakwasla Dam had to be broken, which caused a heavy flood in the city of Pune. However, in 1965, the Dam was reconstructed. Khadakwasla Lake is one of the primary resources of fresh water in Pune.
Currently, Peacock Bay is owned by the National Defence Academy and is a place for watermanship training. The lake is sprawled over an area of 501 km. The depth of the lake varies from 40 to 120 feet.
Image Gallery of Peacock Bay Pune
Things to do at Peacock Bay
There is much to see and do when visiting Peacock Bay. In addition to the magnificent views, the place is known for offering various species of flora and fauna. Here you can enjoy the scenic beauty with your friends and family and see a glimpse of animals like Deer, Civets, and Lion-tailed Macaques.
If you're in luck, you can see a wide range of challenging activities and competitions in the Peacock bay, hosted by the NDA. Here, you can also see different speed boats, sailing boats, water skies, dinghies, whalers, etc.
Moreover, while visiting the place, if you wish to have lunch or dinner, the place has some great local restaurants. Here you can enjoy delicious meals with your friends and family. Once you have explored the natural beauty of Peacock bay, you may want to visit nearby places such as Pawna Lake, Panshet dam, Lohagad, and Mulshi lake.
Entry Fee and Timings of Peacock Bay
There is no entrance fee for visiting Peacock Bay in Pune.
You can visit the place throughout the year. It is open from 9:00 am to 6:00 pm on all days.
How to Reach Peacock Bay
Peacock bay is well connected to the roads, so getting buses, cabs, and taxis to reach the spot won't be a hassle. Here are the three best ways you can reach the place.
Airport- The Pune International Airport is around 33 km away from the destination. You can book cabs or taxis from the airport to reach Peacock Bay right away.
Railway Station- The nearest railway station ShivajiNagar is around 17.8 km away from Peacock bay. You will get taxis, cabs, and auto-rickshaws from the station area to reach the lake.
Roadway- From Pune Shivajinagar Bus Stand road, Peacock Bay is around 18 km away. From here you can easily get plenty of buses and auto-rickshaws. You can also hire a private taxi from top car rental companies in Pune to reach the place.
Interesting Facts About Peacock Bay
It is a popular venue in Pune for water sports.
Annual National Inland Championship and the Open lake swimming competitions are held here.
Things to Keep in Mind While Visiting Peacock Bay
You can visit the lake any time of the year. However, most tourists prefer the monsoon season.
If you're visiting Peacock Bay in summer, make sure to wear comfortable clothing.
Photography is not allowed on the spot.
---
Pune Tourism, a division of Holidays DNA, offers various all-inclusive Pune tour packages at pocket-friendly rates. Whether you are looking for a budget-friendly package or a luxurious one, we have something for everyone. Our team of travel experts can also help you customise your package as per your requirements and help you in planning your itinerary that includes visiting top sightseeing places of Pune. To know more about us, please fill out the Contact Us form.
Location Map for Peacock Bay Pune