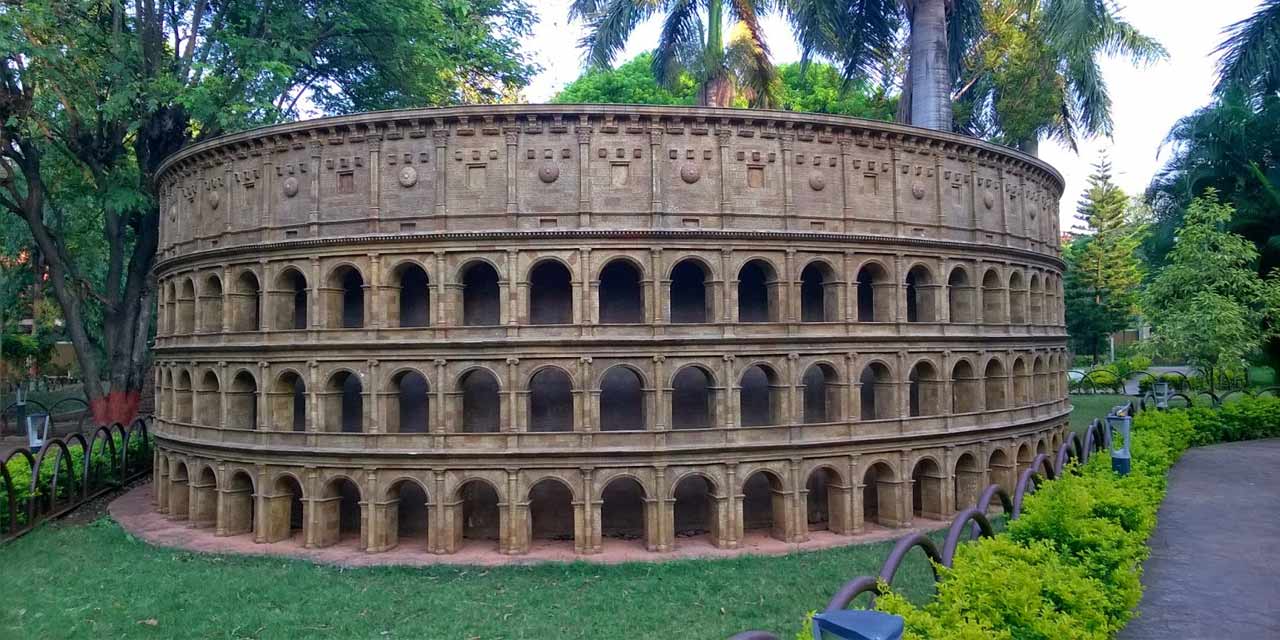 Yashwantrao Chavan Garden Pune Entry Fee
Yashwantrao Chavan Garden Pune Phone
N/A
---
Rating:

| 3/5 stars
Based on total 52 reviews
Yashwantrao Chavan Garden Pune Address: 1, Shiv Darshan Rd, Anurag Society, Sivadarshan Poorgrasta Vasahat, Parvati Paytha, Pune, Maharashtra, 411009, India
Pune Tour Packages
Yashwantrao Chavan Garden Pune Timings
Day
Timing
Monday
6:00 am – 10:00 am
4:00 pm – 8:00 pm
Tuesday
6:00 am – 10:00 am
4:00 pm – 8:00 pm
Wedesday
6:00 am – 10:00 am
4:00 pm – 8:00 pm
Thursday
6:00 am – 10:00 am
4:00 pm – 8:00 pm
Friday
6:00 am – 10:00 am
4:00 pm – 8:00 pm
Saturday
6:00 am – 10:00 am
4:00 pm – 8:00 pm
Sunday
6:00 am – 10:00 am
4:00 pm – 8:00 pm
Links:
Website
|
Map
---
Pune has been the city of Marathas and the Peshwas. Their strong cultural influence has made Pune the cultural capital of Maharashtra. With intricately designed wadas spread across the city's heart and the fort that stands tall on the outskirts, there are several interesting places to visit in Pune.
This culturally and historically rich city has much more than deep-rooted history. The lush green gardens with gorgeous escapades on the outskirts will leave you mesmerised and coming back for more.
Amidst the busy city life, you can look for respite within the handful of beautiful green gardens blooming with flowers throughout the year. One such beautiful garden is the Yashwantrao Chavan Garden. Covered with verdant beauty, this garden stands out from the rest and is an excellent display of the miniatures of the 7 wonders of the world spread within one hectare of land.
#Trivia: These miniatures have been created by well-known designer Nitin Desai and architect Mahesh Nampurkar.
About the Yashwantrao Chavan Garden in Pune
The Yashwantrao Chavan Garden in Pune has a long history. The jaw-droppingly beautiful garden has a green carpeted area embedded with colourful flowers that bloom throughout the year. You can find several butterflies and birds of variant species resting upon these colourful flowers.
The Yashwantrao Chavan Garden is a themed garden with replicas of the 7 wonders of the world. These replicas have contributed to its common name as the "7 Wonders Garden". The nearby locals also know this place as "Aba Bagul Udyan".
The 7 wonders are approximately 20 feet to 60 feet long.
Cutouts of various superheroes strewn all over the garden draw children's attention. The lights around the miniatures start during the evening, making the replicas even more pleasing to the eyes.
There is an auditorium here that has been named as Dadasaheb Phalke auditorium. It runs 4D shows in the evening. You can immerse yourself in the beautiful walkway, take a long walk with family and friends, and enjoy exploring the jungle cave located on the garden premise.
Things to do at the Yashwantrao Chavan Garden
There is so much to do at the Yashwantrao Chavan Garden in Pune, such as-
1. Visit the miniatures- At a very reasonable price, you can visit the world's seven wonders. (Now, isn't that exciting!)
2. Take photographs- With picturesque surroundings all around you, how can you miss clicking some Instagram worthy photographs or capturing a few moments of happiness with your family. Every backdrop is worthy of a pic, and nothing can get better for kids posing in front of their favourite superheroes such as Moghli, Superman, and others.
3. Watch the 4D show- You must spare some extra time and watch the 4D show at the Yashwantrao Chavan Garden, especially with your kids. There are 3 kinds of shows- Aladdin, Adventure of Ali Baba, and Count Dracula. The show has some 4D elements- spraying of water, floating real bubbles and a moving platform that will give you a realistic feel of the show.
Image Gallery of Yashwantrao Chavan Garden Pune
Location of the Yashwantrao Chavan Garden
This scenic place is situated inside the city of Pune, in Sahakar Nagar, near Swargate. Probably one of the most crowded spots of Pune owing to it being a busy bus junction, Swargate offers a splendid respite in the form of Yashwantrao Chavan Garden to all those visiting it.
#Note: While it is a popular garden and picnic spot, it is also known as the 7 Wonders Garden or the Aba Bagul Garden.
Entry fee and timings of the Yashwantrao Chavan Garden
The entry fee to visit the garden is ₹20/- per person, which includes the 4D show too. It is open every day from 6 am to 10 am and 4 pm to 8 pm.
#Note: The garden is free of cost for exercise and jogging in the morning. You can also enjoy working out at their open gym.
Best time to visit the Yashwantrao Chavan Garden
Pune is best explored from July to February. Since the heat rises between March to May and does not make it comfortable to move around, it is best to explore the top tourist attractions in Pune right during the winters.
You must keep an umbrella close to you if you move around during the monsoons.
How to reach the Yashwantrao Chavan Garden in Pune?
A popular tourist spot in Pune, the Yashwantrao Chavan Garden is accessible from all over Pune. You can book a cab from top car rental companies in Pune or indulge in a full-day tour on the Pune Darshan bus, or even hire an autorickshaw to reach the garden.
The Parvati Darshan bus station is a 3-minute walk from the Yashwantrao Chavan Garden. Pune airport is around an hour from the location, and the railway station is approximately a 30-minute drive from the Yashwantrao Chavan Garden in Pune.
---
Nothing is more blissful than revisiting and reminiscing things that take you back to your childhood. From a few tourist spots in Pune to the gorgeous green escapades waiting for you to explore, every holiday or outing should bring out your inner child now and then.
Yashwantrao Chavan Garden in Pune is one such place that will make your trip to Pune memorable and also give you the pleasure of visiting the Seven Wonders of the World in one area. Who wouldn't want that, right? And that too at no extra cost. Book a Pune tour package with Pune Tourism, a division of Holidays DNA to visit this gorgeous garden and many such tourist attractions. Please fill the Contact Us form to get in touch with us.
Location Map for Yashwantrao Chavan Garden Pune