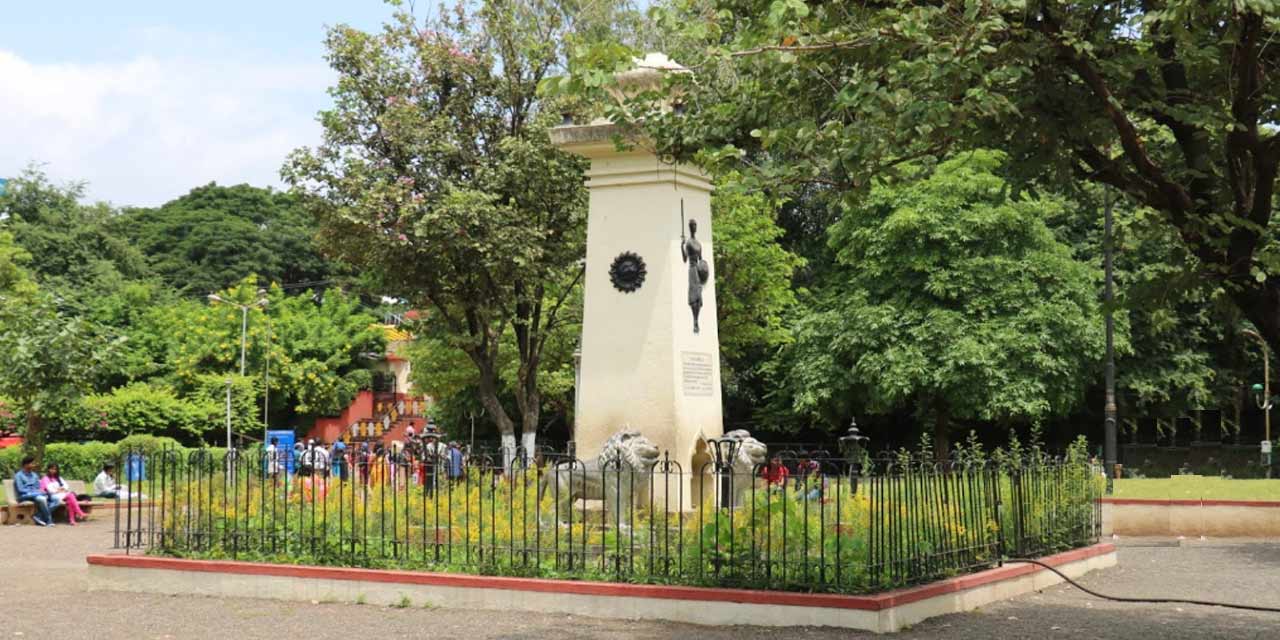 Saras Baug Pune Entry Fee
Saras Baug Pune Phone
N/A
---
Rating:

| 4/5 stars
Based on total 59 reviews
Saras Baug Pune Address: Saras Baug, Saras Baug Rd, Municipal Colony, Pune, Maharashtra, 411038, India
Pune Tour Packages
Saras Baug Pune Timings
| Day | Timing |
| --- | --- |
| Monday | 6:00 am – 9:00 pm |
| Tuesday | 6:00 am – 9:00 pm |
| Wedesday | 6:00 am – 9:00 pm |
| Thursday | 6:00 am – 9:00 pm |
| Friday | 6:00 am – 9:00 pm |
| Saturday | 6:00 am – 9:00 pm |
| Sunday | 6:00 am – 9:00 pm |
Links:
Website
|
Map
---
Approximately 180 kms from the financial capital of India, Mumbai, lies the ever graceful paradise-Pune. Bestowed with the tag of 'Oxford of the East', Pune is blessed with several colleges and historical tourist attractions of Maharashtra, all nestled in one city. This reposeful city has a perfect balance of old and new culture. From the temples and Wadas to the universities and nightlife, this city captivates everyone's interest.
Apart from the suits and ties, the busy city life of Pune witnesses the outskirts of the city that are blanketed with greenery and long lush green roadways.
Adding to this perfect getaway city another charm, Saras Baug, presents a perfect amalgamation of bustle and tranquillity. This long-standing, famous landmark of Pune is perfect to rejuvenate your soul and mind. It is an apt place for a family picnic along with paying obeisance to Lord Ganesha.
All about Saras Baug in Pune
Spread over an area of 25 acres (10 hectares), Saras Baug is adorned with greenery. The prominence of 'sarus' cranes in the garden is the primary reason why the place is called today.
Saras Baug has a long history and was built by the great Peshwa leader, Nana Saheb Peshwa. In the middle of the garden on a small hillock, is a temple dedicated to Lord Ganesh. This temple is called the Talyatla Ganpati as it was once surrounded by a water body.
Saras Baug encounters hordes of devotees all through the year who visit the place in search of inner peace and harmony. The mantras and meditations that take place in the morning, make the place even more tranquil.
The garden is full of lovely spots ideal for picnics with families and loved ones. You can enjoy the leisurely walks on the green-carpeted grass and through the paved pathways created all around the park.
#Trivia: Saras Baug had a zoo earlier, known as the Peshve Park, whose species have been shifted to Rajeev Gandhi zoological park in Katraj a few years ago.
The park is very well developed and has a marvellously built pond with a fountain in it. Saras Baug has a well-maintained garden with blooming trees providing adequate shade to visitors and beautiful and colourful flowers full of fragrance.
#Trivia: It took 34 years to build the Saras Baug. It has further been renovated over the years into what it looks like today.
History of Saras Baug in Pune
Saras Baug was initially a lake at the foothills of the Parvati temple. With time the lake dried up and the land was developed into what is now known as Saras Baug.
In the middle of the lake stands a shrine dedicated to Lord Ganesha. The construction of the temple began in the 18th century, under the supervision of one of the strongest leaders of the Maratha kingdom, Nana Saheb Peshwa. The garden around the temple was developed in the 20th century.
Around the 18th century and 20th century, the place was used by Peshwa to plot their battle against the British and Mughal. They used boats to travel along with African boatmen so that they could not understand their conversation.
Location of the Saras Baug in Pune
At the foot of the Parvati hills lies Saras Baug and is situated opposite the Mahalaxmi temple of Pune.
#Quicktip: You may need an hour or two to go around Saras Baug and explore it completely.
Image Gallery of Saras Baug Pune
Entry fee and timings of Saras Baug Pune
You can visit Saras Baug all year round from 6am to 9pm without any entry fee.
If you like street food, you can spot a few local vendors outside the park selling hot delicacies such as vada pav, bhel puri, paani puri, kacchi dabeli, and much more.
Best time to visit Saras Baug in Pune
The summers in Pune can get sweltering and hot with a high of 42 degrees Celsius and is not preferred by tourists to roam around. Although you might need to carry a mild jacket, the pleasant weather from October to February is ideal to explore the top tourist attractions of Pune.
How to reach Saras Baug?
Pune has convenient and an ample number of travel options for tourists from all over the country, and abroad. You can choose your preferred mode of transport and reach the city anytime.
Pune also has an excellent Pune Darshan bus or a Pune sightseeing bus that takes you around different places making brief stops. However, if you want to explore the city, including Saras Baug, in private, hire a cab from top car rental companies in Pune.
---
The restlessness of city life leaves us with no time for self-love or to admire the small pleasures of life. What can be more enchanting than sitting with Lord Ganesha and dissolving the stress of daily life and taking a mindful stroll around the park and garden. So, gear up to enjoy the tranquillity and harmony of Saras Baug with your family and friends whenever you are in Pune. Book a Pune tour package with Pune Tourism, a division of Holidays DNA to explore the city like never before. Know more about our offerings by filling the Contact Us form.
Location Map for Saras Baug Pune