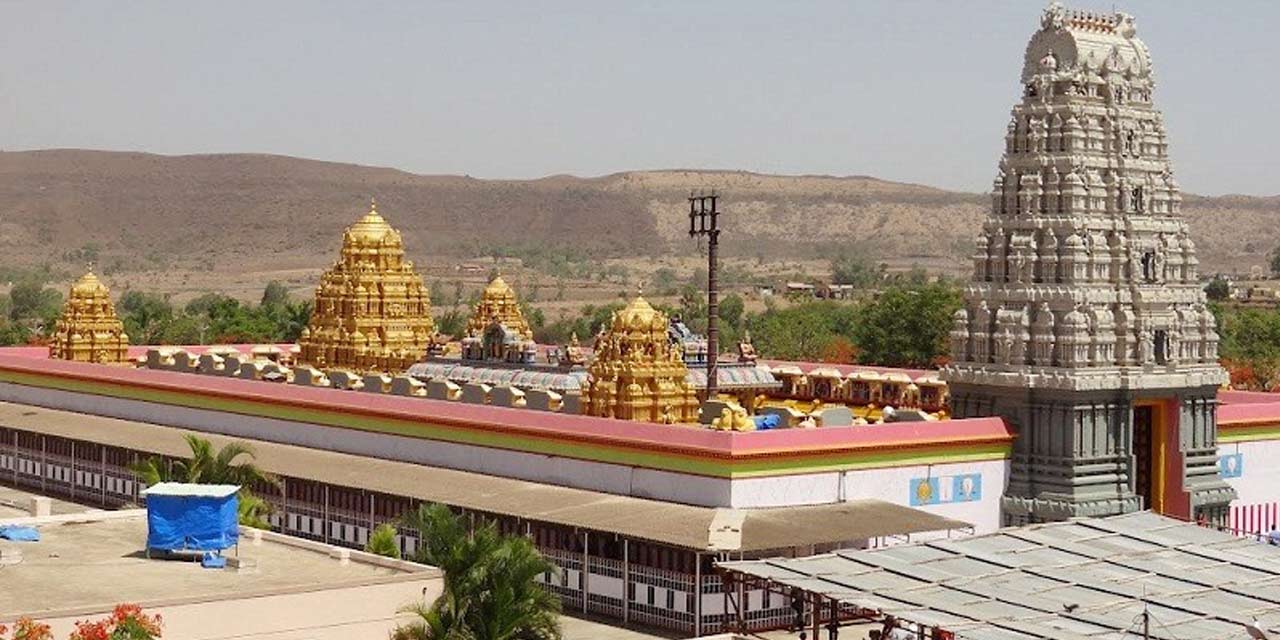 Balaji Mandir Pune Entry Fee
Balaji Mandir Pune Phone
N/A
---
Rating:

| 4/5 stars
Based on total 52 reviews
Balaji Mandir Pune Address: Ward No. 8, Aundh Gaon, Aundh, Pune, Maharashtra, 411027, India
Pune Tour Packages
Balaji Mandir Pune Timings
| Day | Timing |
| --- | --- |
| Monday | 5:00 am – 8:00 pm |
| Tuesday | 5:00 am – 8:00 pm |
| Wedesday | 5:00 am – 8:00 pm |
| Thursday | 5:00 am – 8:00 pm |
| Friday | 5:00 am – 8:00 pm |
| Saturday | 5:00 am – 8:00 pm |
| Sunday | 5:00 am – 8:00 pm |
Links:
Website
|
Map
DESCRIPTION
TIMING
Daily Pooja Timing Schedule
-Suprabhatam
05:00 am to 05:30 am
-Morning Pooja
06:30 am to 08:15 am
-Afternoon Pooja
10:00 am to 11:15 am
-Evening Pooja
06:00 pm to 07:15 pm
-Shuddhi and Ekantseva
08:00 pm onwards
Darshan Timings At Prati Balaji Temple Ketkawale
-Daily Naivedyam
07:30 am to 08:15 am
10:30 am to 11:15 am
06:30 pm to 07:15 pm
-Poolangi Seva (Only on Thursday)
05:00 pm to 05:30 pm
-After Abhishekam (Only on Friday)
08:15 am to 10:15 am
-Saliampu – Netradarshan (Only on Thursday)
09:00 am to 09:30 am
Special Programmes on Friday
-Abhishekam
07:30 am to 08:00 am
-Unjalseva
05:00 pm to 05:45 pm
---
Sri Balaji Mandir Pune is a close replica of the famous Balaji Temple of Tirumala, Tirupati. Therefore, people also call it Prati Balaji Mandir and Mini Balaji Mandir.
It is built amidst lush green landscape, in a peaceful environment. And it is a treat for those who want to get the blessings of Lord Balaji. All pujas and sevas in this Balaji Mandir at Pune are performed by priests from the Tirupati Balaji Temple. You even get laddoo as prasad (like Tirupati Temple).
Where is Balaji Temple Pune?
Shree Balaji Mandir Pune is at Ketkawale, near Narayanpur. It is about 45 kilometres away from Pune. The road passes through green fields, gurgling streams and many small cascading waterfalls as you approach the temple. So, even the route to the temple is a memory worth savouring.
Architecture of Balaji Mandir
The Tirupati Balaji Mandir near Pune has been constructed under the guidance of Tirumala Tirupati Temple Devasthanam.
As you enter the premises, you'll come across the beautifully crafted entrance gate. It is made up of stone. The temple walls have carvings similar to the original temple. And the interior is decorated with woodwork.
The black stone and other building materials used in the temple have been brought from Kanchipuram. And the main deity of the temple, Lord Balaji, is carved in wood. It is painted with grey oil paint.
It took almost 7 years, from 1996 to 2003, to build this temple.
Image Gallery of Balaji Mandir Pune
Things to do at Balaji Mandir Pune
Prati Balaji Mandir in Pune performs all pujas and sevas, as done in the Tirupati Balaji Temple. Here, you can witness the Suprabhatam ritual and the daily idol worships. Shuddhi and Ekantseva rituals are also held daily.
And on every Friday, the temple carries out Abhishekam and Unjal-Seva.
Balaji Temple also celebrates festivals like Ram Navami, Vijaya Dashami and Deepavali. Vaikunta Ekadasi, Kanu Pongal and Gudi Padva too, are observed here. People also come here to seek blessings on the Tamil New Year. The temple is decorated with flowers and bright colourful lights on that day.
Here, you can buy and offer Annadanam, sweets, and Pongal to the Lord. And you can also enjoy the free meal – maha prasadam, during your visit to the temple.
Balaji Mandir Pune Timings and Entry Fee
Balaji Mandir Pune is open on all days of the week from 5 AM to 8 PM. And you don't require any fee to enter the temple and pray.
The temple rituals begin with Suprabhatam (at 5 AM). Then, morning pooja, afternoon pooja and evening pooja sessions begin at 6.30 AM, 10 AM and 6 PM, respectively. From 8 PM onwards, Shuddhi and Ekantseva rituals begin.
The maha prasadam coupon is available between 9 AM and 3 PM.
Balaji Temple also carries out special Abhishekam (from 7.30 AM to 8 AM) and Unjal-Seva (from 5 PM to 05.45 PM) on Fridays.
Visit this temple during the morning hours in the monsoon season to get the best experience. You will get a clean and green view of the temple surroundings and the route. Also, the place is free from the crowd early in the morning. You can have your darshan within an hour.
How to reach Balaji Mandir in Pune?
Balaji Mandir is near Narayanpur, off the Pune-Bangalore Highway. It is about 45 km away from Pune railway station and the bus stop. From the airport, this Mini Balaji Temple is 55 km away. And here are the various ways to come here –
By bus – Plenty of buses run to Balaji Temple from Pune. You can take a state-run or private bus from the Swargate bus stop.
By cab – Booking a full-day cab from top car rental companies in Pune would be a more convenient way to visit the temple. These are available all over the city and you'll take only about an hour to reach the temple. Also, you'll be able to explore all the nearby places comfortably.
---
Pune Tourism, a division of Holidays DNA offers Pune tour packages at affordable rates so that you can have a relaxed and memorable holiday with your family and friends. With these packages, you can explore all the popular places to visit in Pune comfortably in a private vehicle. Please fill in the Contact Us form to know more about us!
Location Map for Balaji Mandir Pune