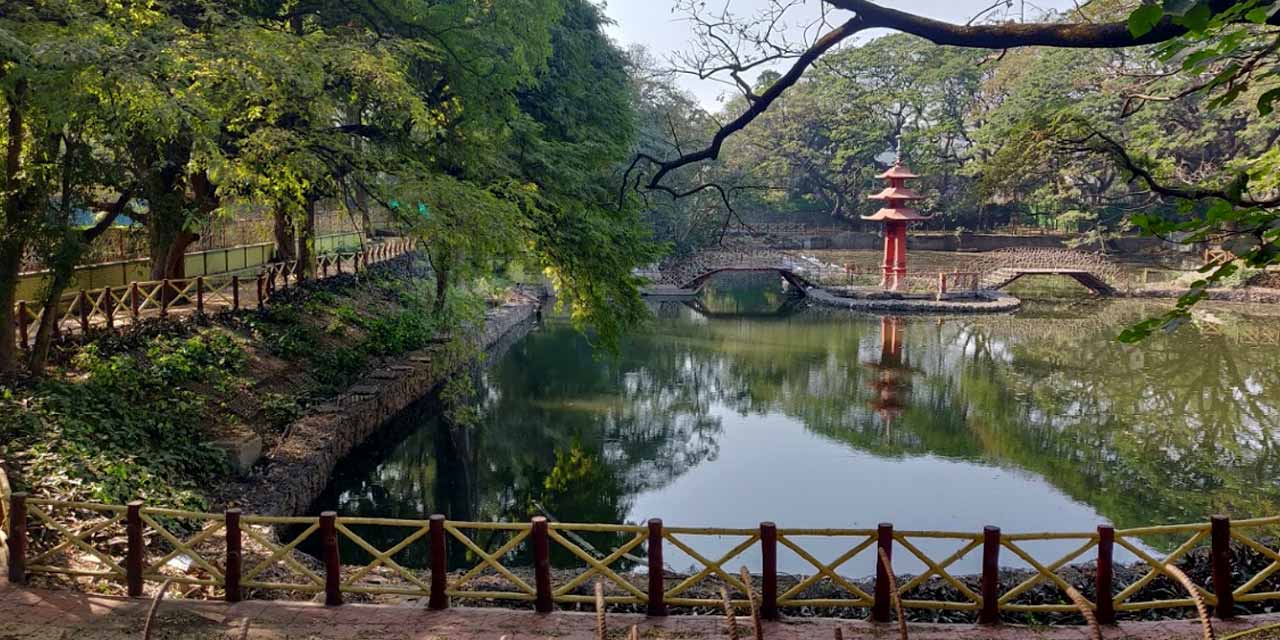 Peshwe Energy Park Pune Entry Fee
20 per person for Adults
10 per person for Children
Peshwe Energy Park Pune Phone
N/A
---
Rating:

| 4/5 stars
Based on total 52 reviews
Peshwe Energy Park Pune Address: 9, Sane Guruji Road, Municipal Colony, Pune, Maharashtra, 411030, India
Pune Tour Packages
Peshwe Energy Park Pune Timings
Day
Timing
Monday
10:00 am – 1:00 pm
2:00 pm – 5:00 pm
Tuesday
10:00 am – 1:00 pm
2:00 pm – 5:00 pm
Wedesday
10:00 am – 1:00 pm
2:00 pm – 5:00 pm
Thursday
10:00 am – 1:00 pm
2:00 pm – 5:00 pm
Friday
10:00 am – 1:00 pm
2:00 pm – 5:00 pm
Saturday
10:00 am – 1:00 pm
2:00 pm – 5:00 pm
Sunday
10:00 am – 1:00 pm
2:00 pm – 5:00 pm
Links:
Website
|
Map
---
If you want to escape the hustle and bustle of the city, consider visiting the Peshwe Energy Park in Pune. Located near the Saras Baug garden and Parvati Temple Hill, the park welcomes both adults and youngsters to spend a day full of fun.
The park has a beautiful ambience, perfectly maintained lawns and various activities. Some of these activities are educational, and some are adventurous. For example at Peshwe Park, your kids can be a part of sports like net climbing, wall climbing, tower climbing, rope bicycle, balance beams, and Tarzan Jump.
However, the park can be crowded on weekends as it is one of the prominent tourist places to see in Pune. If you want to escape the crowd, the best time to visit is on the weekdays. The History of Peshwe Energy Park
Spread over an area of 7 acres, the Peshwe Energy Park or Peshwe Udyan was created by the Pune Municipal Corporation in 1953. The park was built on the same land where Madhavrao Bhat (a Peshwa of the Maratha Empire) had built a private menagerie back in 1770. In 1953 the park functioned as a Zoo that exhibited animals traditionally in a cage. The zoo gained popularity in no time and ran well for a few years.
However, in 1999 all the animals from the Peshwe park were shifted to the Rajiv Gandhi Zoological Park. The Peshwe Park was unable to meet the Central Zoo Authority of India's guidelines, and eventually, it was temporarily closed.
Later the Pune Municipal Corporation tied up with the Maharashtra Energy Development Agency (MEDA) to construct an energy park at the Peshwe Park. The idea behind creating this energy park is to encourage people about the use of renewable energy.
In 2011, the PMC introduced an Adventure Thrill theme at the Peshwe Park to engage kids in more exercises and activities. The park included over 50 adventure games or sports for age groups of 3-16.
Image Gallery of Peshwe Energy Park Pune
Things to Do at Peshwe Energy Park
In Peshwe Energy Park or Peshwe Udyan, you can take a walk on the lush green lawns with your friends and family. The picturesque surroundings of the park make it a perfect place to spend some leisure time amid nature. During the monsoon, the park lightens up with colourful flowers and greenery. If you're visiting Pune during this time, have a fun picnic with your family.
Another thing that makes Peshwe Energy Park popular among kids is the adventurous activities. Bring your kids here to let them explore a world full of adrenaline rush rides and games. One of the most popular attractions in Peshwe Park is Memo Park, where you will face 18 obstacles like speed balancing obstacles and rope climbing. There is another activity called Zipline, which includes crossing a pond on a rope. Playing these games and activities can help improve your kid's decision-making skills.
Inside the park, you can see various models and educational projects that teach the importance of renewable energy. For example, you can witness a biomass pavilion, information pavilion, hydro-energy pavilion, solar pavilion, and a battery-operated train called Phulrani. The Phulrani train has been running since 1956 and holds a nostalgic place among the Punekars. The Phulrani train will take you on a tour of the garden to allow you to admire the beauty of the park a bit more.
Once you've explored the park make sure to visit the Ganapati Temple located near the park. Outside the Peshwe Energy Park, many food stalls are available to satisfy the foodie in you.
Tickets and Timings of Peshwe Energy Park
The entry fee to Peshwe Energy Park is INR 40 per kid and INR 10 per adult.
The Peshwe Energy Park opens from 10:00 am to 1:00 pm and 2:00 pm to 6:00 pm every day.
How to Reach at Peshwe Energy Park
Airport- The Peshwe Energy Park is around 12 km away from the Pune International Airport. You can book a cab from top car rental companies in Pune to reach the park conveniently.
Railway- The nearest railway station from the park is the Pune Railway Junction. It is around 6 km away. The route to Peshwe Park from the station is well connected to the cities, so getting public transport won't be a hassle.
Roadway- The park is situated near Saras Baug in Pune. Therefore, it's easy to get buses, cabs, and rickshaws to reach the park. The nearest bus stand, Swargate Bus Depot is 1.7 km away from Peshwe Park.
Things to Remember Before Visiting Peshwe Energy Park
You can't enter the park without a child accompanying you. So, it's not the ideal place for only couples.
A trip to Pune is incomplete without exploring the city's top tourist attractions. And, we at Pune Tourism, a division of Holidays DNA, are here to help you cover all the must-visit places in Pune with our all-inclusive Pune tour packages. You can also get customization done as per your budget and other requirements. For more information on our holiday packages, please fill the Contact Us form. Our travel experts will get back to you shortly.
Location Map for Peshwe Energy Park Pune