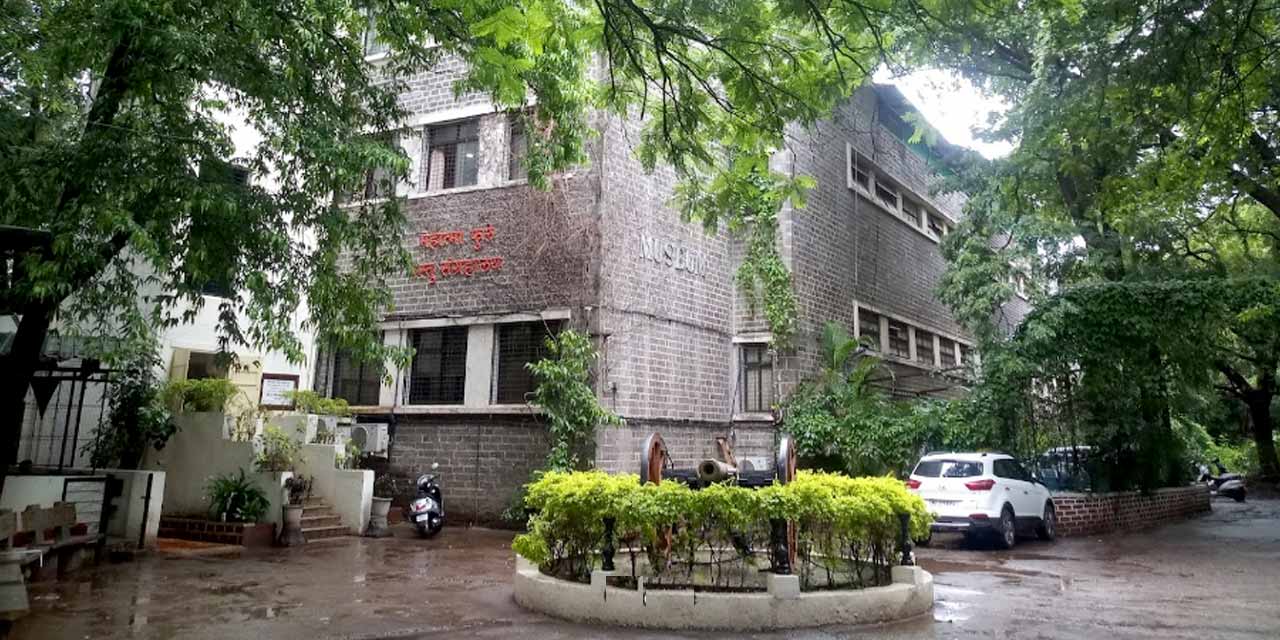 Mahatma Phule Museum Pune Entry Fee
10 per person for Adults
5 per person for Children under 12 yrs
Mahatma Phule Museum Pune Phone
---
Rating:

| 4/5 stars
Based on total 57 reviews
Mahatma Phule Museum Pune Address: 1204/10, Ghole Rd, Shivajinagar, Pune, Maharashtra, 411004, India
Pune Tour Packages
Mahatma Phule Museum Pune Timings
| Day | Timing |
| --- | --- |
| Monday | 9:00 am – 5:00 pm |
| Tuesday | 9:00 am – 5:00 pm |
| Wedesday | 9:00 am – 5:00 pm |
| Thursday | 9:00 am – 5:00 pm |
| Friday | 9:00 am – 5:00 pm |
| Saturday | 9:00 am – 5:00 pm |
| Sunday | 9:00 am – 5:00 pm |
Links:
Website
|
Map
---
Pune, the Queen of Deccan, is the second-largest city in the state of Maharashtra. The city is known for its high-tech industries, educational institutions and historical sites. The city is also known for its cuisine, art, music and nightlife. Among many historical and cultural attractions, the Mahatma Phule Museum is one of the most popular tourist destinations in Pune. It is a must-visit for anyone who wants to learn about the history and culture of the city.
Located on Ghole Road, Shivaji Nagar in Pune, the museum has a wide range of exhibits covering all aspects of Indian history. There are exhibits of agricultural, industrial, textiles, and geology models. Also, the museum boasts unique collections of taxidermy animals. Apart from this, Mahatma Phule Museum organises various seminars, live shows, and workshops to educate a significant crowd.
Needless to say, Mahatma Phule Museum is a great place to learn about the rich past and is a must-visit for anyone interested in history and culture.
History of Mahatma Phule Museum
In the 19th century, India witnessed a rise in various reformation activities in education, religion, culture and overall society. During this Renaissance period, several large museums were established in India. Mahatma Phule Museum was also laid down during this Renaissance period in 1890. Although back then, the Museum was known as Poona Industrial Museum, later it was renamed Lord Ray Museum.
However, in 1968 The Lord Ray Museum was renamed Mahatma Phule Museum. It was a tribute to the great Indian social reformer Mahatma Jyotiba Phule, who dedicated his life to women's empowerment and the anti-caste movement in India.
Architecture of Mahatma Phule Museum
Over 130 years old, Mahatma Phule Museum still holds its original charm and grandeur. The museum building is well maintained and houses myriads of historically rich attractions. After entering the Mahatma Phule Museum, you'll witness a large and lush green garden. There is a cannon at the entrance of the museum.
The museum also has a library, which is well-maintained by the museum board. The library mainly contains a variety of books related to ancient museology, technologies, and many more. The entire museum has been separated into different sections. For example, one section displays armoury or weapons; one is dedicated to taxidermy animals, and another is an industrial section.
Image Gallery of Mahatma Phule Museum Pune
Things to do at Mahatma Phule Museum
The Mahatma Phule museum is home to a wide variety of exhibits. It's undoubtedly a great place to learn more about the history and culture of India. You can witness a wide collection of industrial, agricultural, and handicraft products here. You can explore various sections that exhibit pictures, models, brassware items, traditional paintings, science models, marble statues, stone carvings, and machines.
If you're visiting the museum with your kids, help them learn about the cottage industry and handicrafts of India. They can also witness rare exhibits of engineering, forestry, natural history, and geology artefacts. If you're a history buff, make sure to explore the weapons or armour section inside the museum. This section displays arms and armoury items from the Maratha and Mughal period.
The taxidermy animals section is another interesting attraction of the museum. Your kids are going to love watching the stuffed or preserved animals like elephants, insects, birds, tigers, snakes, fish, and many more.
In addition to this, Mahatma Phule Museum houses an industrial section that displays working hydroelectric power generation models, scientific agricultural methods like irrigation and oil refining methods, etc. Also, replicas of architectural wonders like the Taj Mahal are another great museum attraction.
Entry Fee and Timings of Mahatma Phule Museum
The entry fees to the museum are INR 10 for Adults and INR 5 for children under 12 years.
The museum is open to visitors from 9 AM to 5 PM on all days of the week.
How to Reach Mahatma Phule Museum
By Air- The Mahatma Phule Museum is just 10.5 km away from the Pune International Airport. You can book a cab from top car rental companies in Pune or hop on a bus to the museum without hassle.
By Rail- The museum is located in Shivaji Nagar. So, the nearest railway station is the Shivaji Nagar Railway station, which is only 1.7 km away from your destination.
By Road- The museum is situated in one of the business points of the city. So, it is well-connected by road. You can easily catch a cab, bus, or rickshaw to reach the museum. The nearest bus stop, JM Road, is just 450 m away from the Mahatma Phule Museum.
Interesting Facts about Mahatma Phule Museum
The Mahatma Phule Museum publishes a monthly science journal called Srishtidnyan. The journal was first published in 1928. Various scientists and renowned experts contribute to the journal that explains critical scientific topics in layman's language.
In 1968, Mahatma Phule and his wife Savitribai Phule stayed in the museum building for some time.
Things to Remember While Visiting Mahatma Phule Museum
The best time to visit the museum is between 10 am to 3 pm.
You'll need around 2 hours to visit the entire museum.
The museum has ample parking space and high security.
Photography inside the museum is not allowed. However, you can ask for permission from the PMC authorities to click pictures in advance.
---
We at Pune Tourism, a division of Holidays DNA, present our customers with all-inclusive Pune Tour packages catering to your budget and duration. Book one with us and explore this beautiful city to your heart's content without worrying about anything. We will take care of everything so that you can enjoy your trip to the fullest. Please fill the Contact Us form to get in touch with us.
Location Map for Mahatma Phule Museum Pune