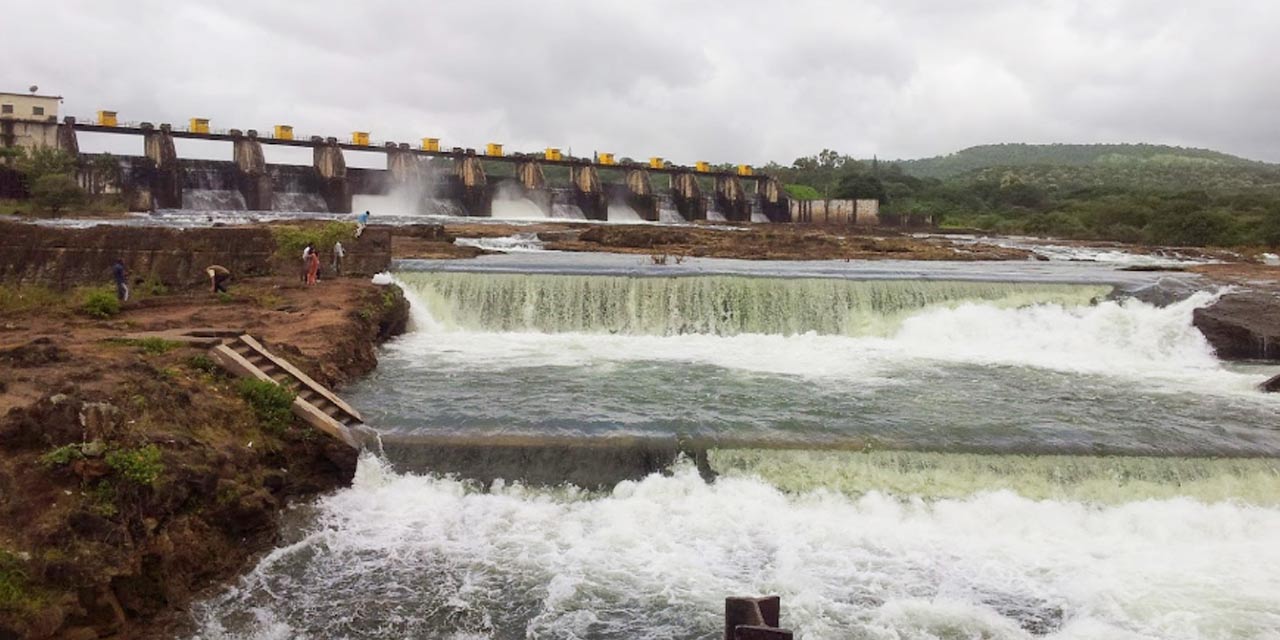 Khadakwasla Dam Pune Entry Fee
Khadakwasla Dam Pune Phone
N/A
---
Rating:

| 4/5 stars
Based on total 58 reviews
Khadakwasla Dam Pune Address: Near Sinhagad Fort, Pune, Maharashtra, 411023, India
Pune Tour Packages
Khadakwasla Dam Pune Timings
| Day | Timing |
| --- | --- |
| Monday | 6:00 am – 6:00 pm |
| Tuesday | 6:00 am – 6:00 pm |
| Wedesday | 6:00 am – 6:00 pm |
| Thursday | 6:00 am – 6:00 pm |
| Friday | 6:00 am – 6:00 pm |
| Saturday | 6:00 am – 6:00 pm |
| Sunday | 6:00 am – 6:00 pm |
Links:
Website
|
Map
---
Khadakwasla Dam is a picnic spot on the outskirts of Pune. It forms the Khadakwasla Lake which attracts nature lovers and adventure enthusiasts alike. Local people also visit the lake to enjoy the panoramic sunrise and sunset views it offers.
If you would love to relax on a sunny day under trees, this is the place to visit. You can also enjoy Khadakwasla Dam camping in the nearby areas.
You'll find many food stalls and street hawkers too, near this picnic spot. They sell fast food, local snacks and tea every evening. Therefore, Khadakwasla Dam has also been nicknamed "Pune Chowpatty."
History of Khadakwasla Dam
Khadakwasla Dam Pune was built in the 19th century. It was planned by Captain Fife Re of the British army after a severe drought hit East Pune. He was also involved in the construction of the dam. That's why the lake here was called Fife Lake until 1947.
Under Captain Fife Re, the construction of Khadakwasla Dam started in 1869. And the dam was completed in 1879.
The original dam, however, was destroyed in 1961 because of floods. But to take care of the ongoing water crisis, the dam was rebuilt soon after.
Things to do at Khadakwasla Dam
1. Having a picnic with family – Khadakwasla Dam is an ideal spot for a quick weekend getaway. This breezy and misty place with greenery all around provides the much-needed rest from the city life and an environment to feel rejuvenated.
2. Watching the sunrise/sunset – Most travellers and people from Pune visit the place to watch the magnificent sunrise and sunset by the lake. From Khadakwasla Dam sunset point, you can get an elegant view of the golden sky and the evening sun setting behind the trees. You can also capture some stunning pictures during these hours.
3. Enjoying local snacks – Khadakwasla Dam picnic spot is also popular for the local snacks. You'll find many roadside eateries selling bhajji, bhel, bhutta and other savouries. Sweet corn, roasted groundnuts, and fruits are also sold here, alongside hot tea and fast food.
4. Camping by the waters – The area around Khadakwasla Dam tourist spot offers camping options too. Trekking opportunities are also available near the dam. So, take a tent and set up your camp by the water. If you visit Panshet Dam nearby, you can also enjoy water sports.
5. Exploring the landscape – You'll find various scenic tourist attractions near the dam. Neelakantheswar Temple, Peacock Bay and Kudje village are few of those places near Khadakwasla Dam side.
Image Gallery of Khadakwasla Dam Pune
Khadakwasla Dam Timings and Entry Fee
Khadakwasla Dam visit timings are from 6 AM to 6 PM. It is open every day, so you can visit it anytime you prefer. You can go to Khadakwasla Dam at night too, but there won't be much to enjoy during those hours.
The entry is free.
Best Time to visit Khadakwasla Dam
The best time to visit Khadakwasla Dam and Chowpatty is during monsoon (July – August). Winter months (November – February) are also good for a pleasant visit. During those days, the surrounding greenery is in its full bloom.
The landscape looks pretty, especially during the evening hours. And you can spend a solitary evening, if you visit during the weekdays.
Time to explore Khadakwasla Dam
You can spend about 1-2 hours at Khadakwasla Dam. But you'll also need about an hour more to visit Khadakwasla Dam from Pune, as it is on the outskirts. If you have time, pay a visit to Panshet Dam too. It offers many water activities.
How to reach Khadakwasla Dam in Pune?
There are three routes to Khadakwasla Dam. It's distance from Pune is about 20 km. The first and the shortest Khadakwasla Dam route from Pune is through Sinhagad Road and Kudje Khadakwasla Link Road. The second route is through Karve Road (via Kothrud) and the third is through NH 60 (via Katraj).
Khadakwasla Dam distance from Pune railway station and Swargate bus stand is about 20 km away. And from the airport, it is about 25 km away.
Now, following are the ways to reach Khadakwasla Dam Pune –
By bus – Khadakwasla Dharan bus stop and Khadakwasla Gaon bus stop, both are close to the dam, about a km away. Auto rickshaws are available from there.
By auto-rickshaws – You can also take auto-rickshaws to Khadakwasla Dam from Pune. They take about an hour from Pune city centre to the dam.
By taxi/cab – Taking a taxi or cab is the most comfortable way to visit the dam. They are available all-around Pune. So, you can hire one for the day from top car rental companies in Pune and visit the dam and other tourist places nearby.
FAQs about Khadakwasla Dam Pune
---
Where is Khadakwasla Dam?
Khadakwasla Dam is built across the Mutha River, near Khadakwasla village. It is about 20 km away from Pune.
---
Who built Khadakwasla Dam?
Khadakwasla Dam was built by Captain Fife Re of the British army. It was built to be used as a source of water supply.
---
When was Khadakwasla Dam built?
Khadakwasla Dam was built in 1879. Its construction was started in 1869, after a severe drought hit East Pune.
---
If you are looking for a Pune tour package, then you don't need to look further than Holidays DNA. At Pune Tourism, a division of Holidays DNA, we also offer customized holiday packages that will help you cover the top tourist attractions in Pune. For any queries or suggestions, contact our team of experts via the Contact Us form. We promise to give you the best service and help you plan your next vacation.
Location Map for Khadakwasla Dam Pune