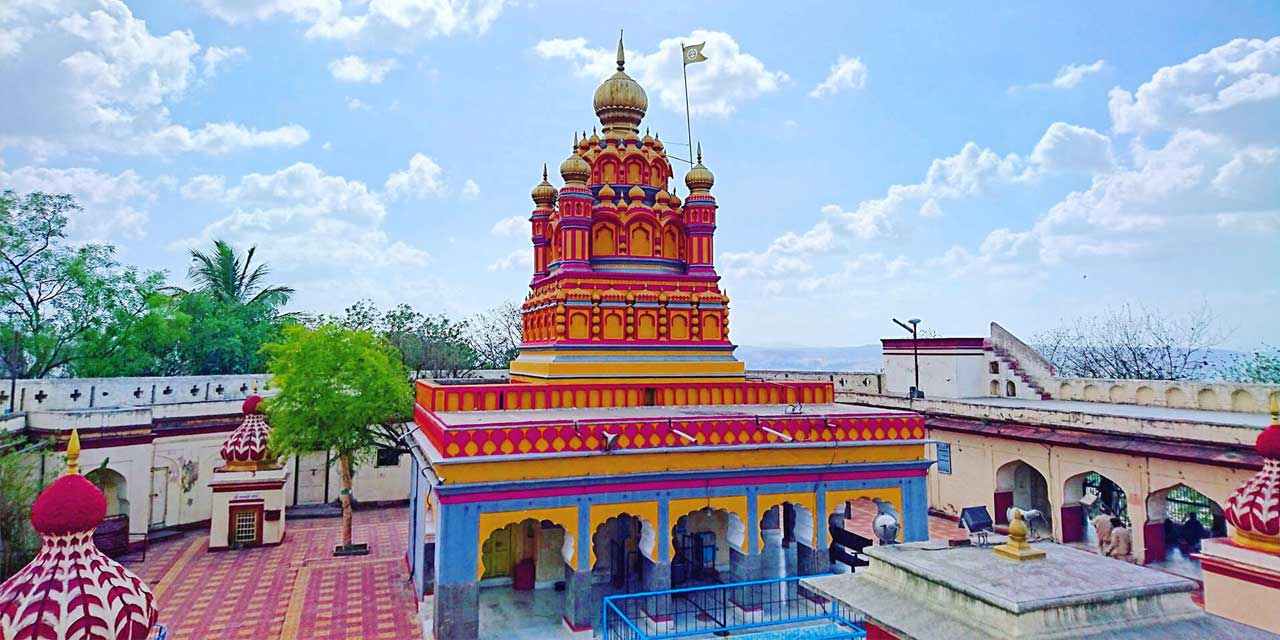 Parvati Hill Pune Entry Fee
Parvati Hill Pune Phone
N/A
---
Rating:

| 4/5 stars
Based on total 73 reviews
Parvati Hill Pune Address: Parvati Paytha, Pune, Maharashtra, 411009, India
Pune Tour Packages
Parvati Hill Pune Timings
| Day | Timing |
| --- | --- |
| Monday | 5:00 am – 8:00 pm |
| Tuesday | 5:00 am – 8:00 pm |
| Wedesday | 5:00 am – 8:00 pm |
| Thursday | 5:00 am – 8:00 pm |
| Friday | 5:00 am – 8:00 pm |
| Saturday | 5:00 am – 8:00 pm |
| Sunday | 5:00 am – 8:00 pm |
Links:
Website
|
Map
---
Parvati Hill, a hillock at the southern end of Pune, is one of the most scenic locations in the city. 103 steps lead to the top of the hill, which offers a gorgeous panoramic view of the entire Pune and the surrounding valley.
Parvati Hill Pune is one of the oldest structures of the city. It has the ancient Devdeveshwar Temple which is over 250 years old. Here, you'll also find four more temples, dedicated to Kartikeya, Rama, Vishnu and Vitthal.
The Parvati Hill Temple Complex is also a part of the Maratha history and legends surrounding the Peshwa rulers. And the museum here serves as a reminder of the Peshwa rule.
History of Parvati Hill Pune
As per the legends, Kashibai, mother of a Peshwa ruler – Nanasaheb Peshwa, was suffering from a leg ailment. She visited this place known for its magical healing powers and pledged to build a temple after recovery. So, when she started feeling better, Nanasaheb Peshwa built the main temple to fulfil his mother's wish in the 1740s.
Things to do at Parvati Hill
1. Pay respect to the temples – Parvati Hill has five beautiful and well-maintained temples. Many people come here to take blessings from Lord Shiva, Goddess Parvati, Lord Vishnu and other deities in this temple complex. It is believed that Parvati Hill was the sole worship place for the Peshwa rulers.
2. Visit the museum – The museum at Parvati Hill is near the main temple. It displays several items which belonged to the Peshwa rulers. Among those things are swords, guns and coins. Wooden artifacts, ancient manuscripts and paintings from that era are also kept here.
3. Trek to the top – Early morning jogs and treks are popular at Parvati Hill. You can enjoy a stunning view of Pune from the top and click some spectacular photographs. When the crowd is less, you can freely explore other spots like Sati Monument and Vetal Chabutra on the hill.
Image Gallery of Parvati Hill Pune
Entry Fee and Timings of Parvati Hill Pune
Parvati Hill in Pune is open throughout the year. Also, the entry is free. So, you can visit it any time during the day to get some peace and fresh air.
The months between August and February are the best for a visit to Parvati Hill. You can just walk up the steps in the evening and sit there admiring the city from above. You can spend around 2-3 hours in the lap of nature here.
But avoid going there on weekends and holidays. The place gets crowded during those days.
How to reach Parvati Hill Temple Pune
Parvati Hill distance from Pune station is about 7 km. And it is about 15 km away from the airport. It is at the southern end of Pune, and easily accessible from all parts of the city. From Pune Swargate bus stop, Parvati Hill Temple is only about 2 km away. And the various ways to come here are –
By bus – You can take city buses to Swargate bus stop. From there, you can get an auto-rickshaw to reach Parvati Hill. Many buses are available to Swargate.
By taxi/cab – A taxi or private cab from top car rental companies in Pune is the best way to explore Parvati Hill and other tourist spots in Pune. You can visit the place at your convenient time and spend as much time as you would like.
---
There are plenty of places to visit in Pune and to help you plan your Pune tour in a better way, we at Pune Tourism, a division of Holidays DNA offer all-inclusive Pune Tour packages at affordable rates. Please fill the Contact Us form for further details.
Location Map for Parvati Hill Pune