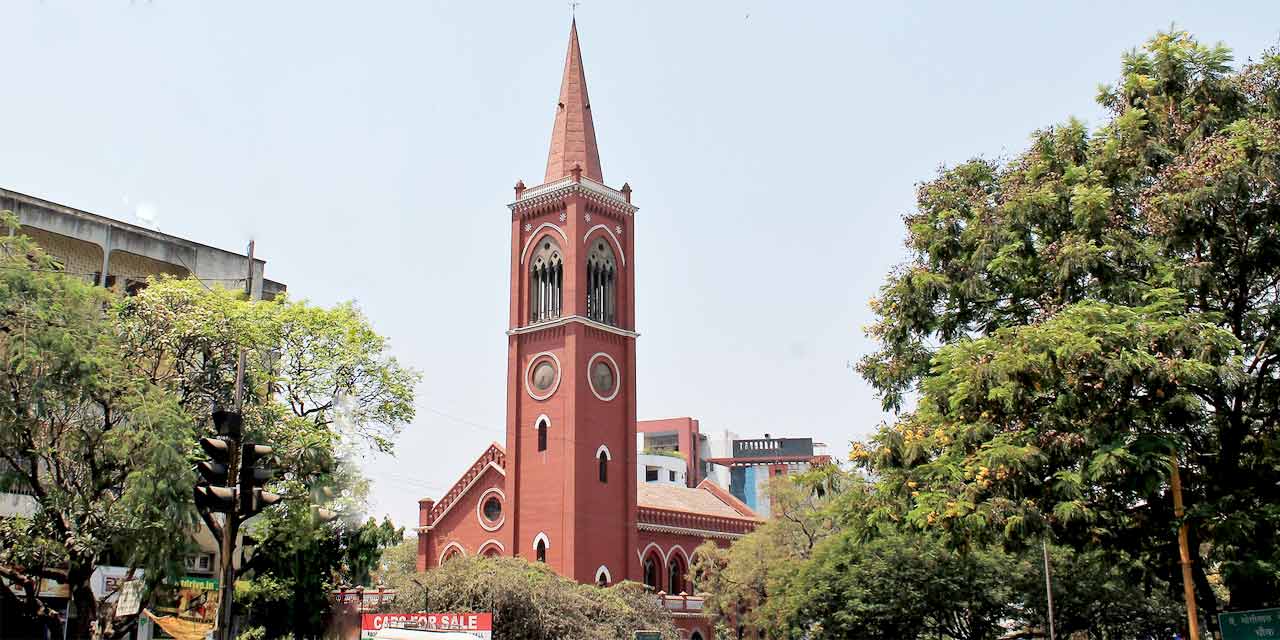 David Synagogue Pune Entry Fee
David Synagogue Pune Phone
---
Rating:

| 3/5 stars
Based on total 52 reviews
David Synagogue Pune Address: Opp. Nehru Memorial Hall,Dr. Ambedkar Road, Camp, Pune, Maharashtra, 411001, India
Pune Tour Packages
David Synagogue Pune Timings
| Day | Timing |
| --- | --- |
| Monday | 6:00 am – 6:00 pm |
| Tuesday | 6:00 am – 6:00 pm |
| Wedesday | 6:00 am – 6:00 pm |
| Thursday | 6:00 am – 6:00 pm |
| Friday | 6:00 am – 6:00 pm |
| Saturday | 6:00 am – 6:00 pm |
| Sunday | 6:00 am – 6:00 pm |
Links:
Website
|
Map
---
Situated on the Moledina Road, David Synagogue, also known as Ohel David Synagogue, was built the Late David Sassoon. Its construction was started in 1863, which was completed in 1967. David was known for his philanthropic works in Pune. He had also built the Sassoon Hospital.
Because of the red bricks used in David Synagogue construction, it is popularly known as Lal Davel or Red Synagogue or Red Temple. Although it is a place dedicated to Jewish community, it attracts visitors from all section of the society, from all over the world. Its startling architectural beauty, combined with the religious significance, makes for a worth remembering sight. It has been constructed in the neo-Gothic style, and displays a unique usage of various shades of colors.
This Synagogue used to see more number of Jewish visitors during the monsoon and summer season. As many Jewish residents from Mumbai and nearby places would spend their summer and rainy months here in Pune, owing to its better climatic conditions. In the premises of the David Synagogue, there is tomb of the Late David Sassoon, where he had resided when alive. In its premises, you will also find a Mikvah.
Apparently, a Hazzan from Mumbai goes to this synagogue to conduct Shabbat prayers. One of the popular tourist attractions of Pune, this Synagogue captivates visitors with its structural beauty. The spiritual calmness, which it radiates, also presents tourists with an opportunity to rejuvenate themselves amidst the clarity and tranquillity of this place. It is a perfect amalgamation of entrancing beauty and religious sanctity. It is easily accessible. Once can take a direct taxi or auto rickshaws to this place. There are also many buses until here.
Image Gallery of David Synagogue Pune
Location Map for David Synagogue Pune