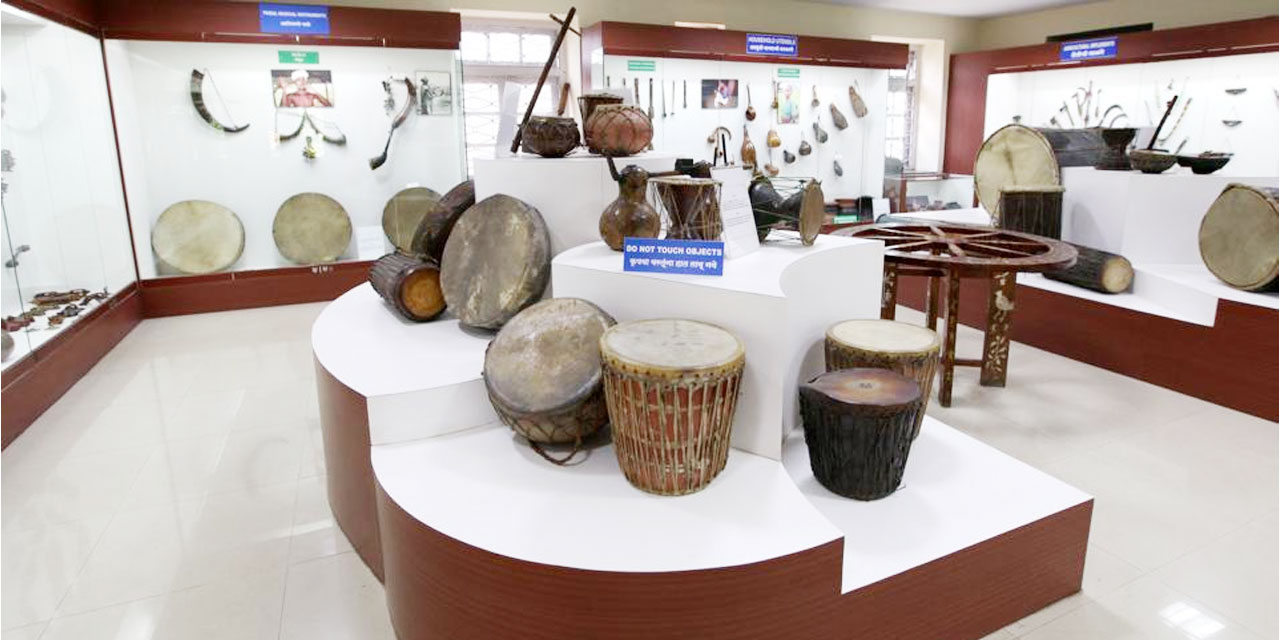 Tribal Museum Pune Entry Fee
10 per person for Indians
200 per person for Foreigners
Tribal Museum Pune Phone
---
Rating:

| 3/5 stars
Based on total 52 reviews
Tribal Museum Pune Address: 28, Queen's Garden, Near Old Circuit House, Band Garden Road, Pune, Maharashtra, 411001, India
Pune Tour Packages
Tribal Museum Pune Timings
| Day | Timing |
| --- | --- |
| Monday | 10:00 am – 5:00 pm |
| Tuesday | 10:00 am – 5:00 pm |
| Wedesday | 10:00 am – 5:00 pm |
| Thursday | 10:00 am – 5:00 pm |
| Friday | 10:00 am – 5:00 pm |
| Saturday | 10:00 am – 5:00 pm |
| Sunday | Closed / Holiday |
Links:
Website
|
Map
---
Located on the Queens road, near the pune railway station, Tribal Museum is a place you must visit, to get an idea of the tribal life of Maharashtra. Dedicated to the various tribal communities, depicting their culture and belief systems through their lifestyle, Tribal Museum presents a great opportunity to every visitor. It gives tourists a chance to have a deeper understanding of the world alien to us. The museum offers a detailed glimpse, especially into the lives of those communities, residing in the Sahyadri and Gondhavana regions of Maharashtra.
Here at the museum, you will find an excellent and detailed collection of photographs and various artifacts, depicting the culture, traditions and the lifestyle of indigenous tribal community residing in this state. The excellent compilation at the Tribal Museum is a result of the ardent work of museum authorities. Through the documentation done here, you can see various items, which have been part of tribal living. It also offers with a detailed insight into the intricacies of their lives. That is the reason, why this museum is often frequented by many researchers and analyst, looking for a better understanding of tribal community of the state.
Tribal Museum is open on every day of the week, except on Sundays and government holidays. You can visit the museum between 10 am to 5 pm. Photography inside the museum is also allowed, with prior permission. So do carry your camera to capture some of the exquisite displays here.
Image Gallery of Tribal Museum Pune
Location Map for Tribal Museum Pune