Pune is a beautiful and vibrant city in the West Indian state of Maharashtra. Known for its rich history and culture, Pune offers a unique blend of the old and new. Lush green hills and scenic valleys surround the city. Pune family packages provide the most refreshing experience of the lively city with your loved ones.
Pune has become a popular holiday destination for families due to its diverse activities and attractions. For families who like to spend their time outdoors and explore nature, Pune has many options to offer. From trekking and hiking in the nearby hills to visiting the parks, Pune also offers many opportunities for adventure sports like paragliding and rock climbing.
Pune offers a diverse range of holidaying options for families, including historical and cultural attractions. The various activities make it an ideal destination for a well-rounded and diverse vacation experience. Pune family packages by Holidays DNA include sightseeing, shopping, food experiences, and family-friendly accommodation options.
Why do Indians love Pune for vacation?
Pune offers a good mix of history, culture, modernity, and youthful energy. Its rich culture is reflected in the historical sites and sacred places. It has plenty of activities that tourists can indulge in while in Pune. It caters to all kinds of travelers, including nature enthusiasts, history buffs, adventurers, spiritual seekers, and party lovers.
The city's vibrant nightlife and bustling street food culture reflect its contemporary lifestyle. Pune has the perfect climate throughout the year, which makes it one of the most sought-after tourist destinations in India.
Packages Overview
Pune is a wonderful city known for its rich history and culture. From historical monuments to modern attractions, Pune has something for everyone in your family. It is a popular destination for families looking for an adventure in the mountains. With our Pune family packages, you can plan a hassle-free trip with your entire family, including senior citizens and kids.
Activities suitable for all age groups are included in our Pune family packages allowing you to enjoy a fun-filled trip. You can take a tour of Pune's historical monuments and explore ancient forts like Shaniwar Wada and Sinhagad or take a stroll through the beautiful gardens of Raja Dinkar Kelkar Museum. Explore the nightlife in Koregaon Park and enjoy shopping at the bustling markets of Mahatma Phule Mandai.
For adventure-seeking families, there are several activities to choose from, such as trekking in Kalsubai Peak, paragliding in Pavana Lake, and camping in Mulshi Lake. If you are looking for something more laid-back, then there are many interesting places to visit in Pune, such as Pataleshwar Caves, Osho Garden, and Aga Khan Palace.
Pune family packages by Holidays DNA include facilities such as local transport and accommodation. We provide a list of all types of hotels and resorts equipped with world-class facilities for families. You can choose from our pocket-friendly budget hotels or pick the best luxury resorts and spas for a lavish stay.
Why book with us?
Holidays DNA provides Pune family packages that are tailored to meet the requirements of all types of travelers. Our packages have been designed keeping in mind the comfort and convenience of our customers. We offer packages with a complete itinerary, stay, and accommodation so that you can enjoy your trip without worrying about any arrangements.
Our wide variety of Pune family packages has been carefully curated to offer you the best experience of the city. The packages are designed with convenience and affordability in mind. You can still customize the Pune family packages as per your interest, needs, and budget.
Resort and Hotel Options with Pune Family Packages
Pune offers a wide range of accommodation options to suit different budgets and preferences. You can choose from various hotels, from budget-friendly to luxury hotels. Many hotels offer family rooms and suites specially designed to cater to families with children. In addition, they provide special arrangements for families, such as cribs and extra beds for children, and a child-friendly menu in restaurants.
Pune has several resorts that offer a wide range of amenities and activities, such as swimming pools, kids' clubs, and playgrounds, making them a popular choice among families. Some hotels also provide babysitting services, making it easy for parents to enjoy some solitude. Residency Club, The Grand Tulip, and Lemon Tree Premier are among the best hotels in Pune. JW Marriott Hotel, E-Square The Fern, and Royal Orchid Central are some of the luxury resorts in Pune.
Popular Sightseeing Places in Pune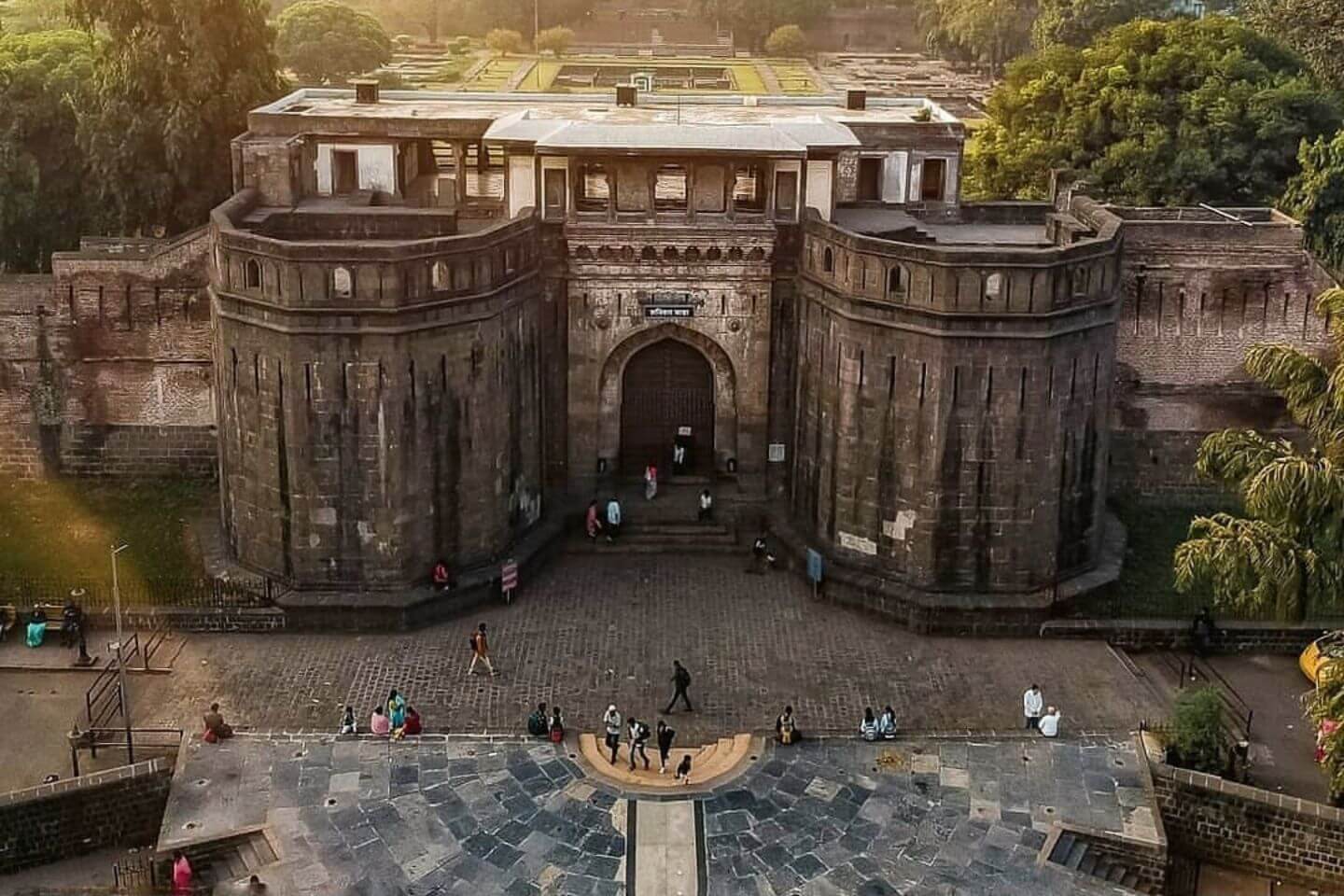 Shaniwar Wada is a historical fort palace that was the seat of the Peshwa rulers. The monument is steeped in Maratha history. Architecture enthusiasts can admire the elegance of the grand entrance gate, the towers, and the walls with intricate carvings. The palace has a beautiful garden with a lotus-shaped fountain. A music and light show is conducted here every evening.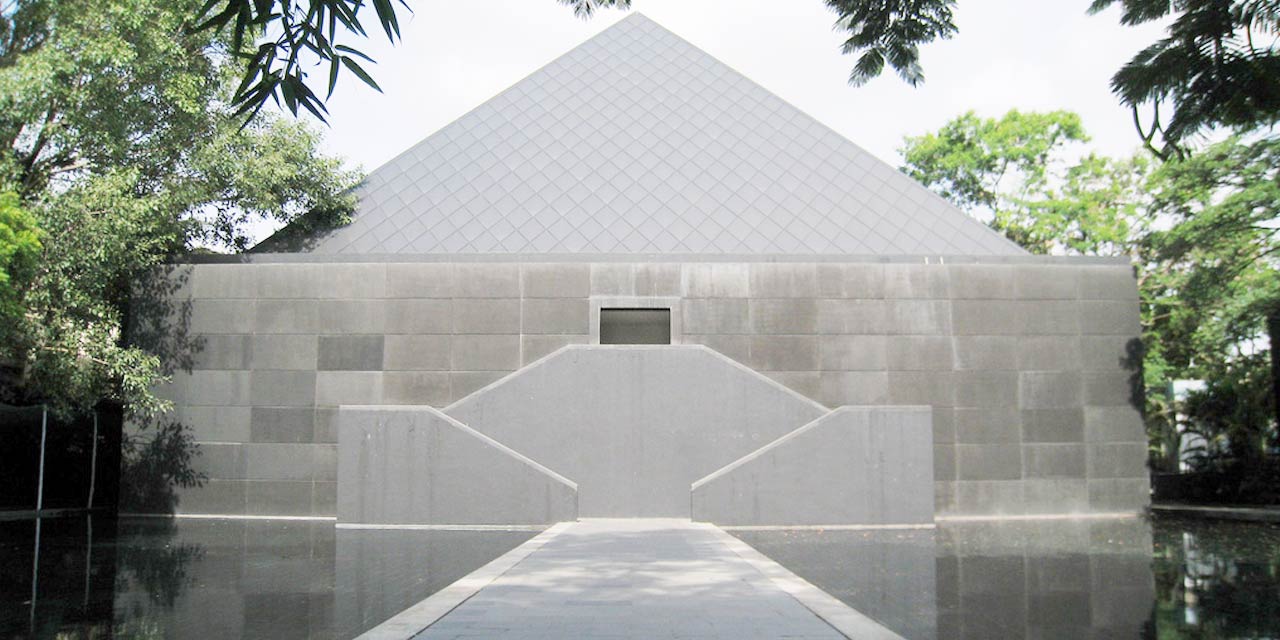 The Osho Ashram is a spiritual retreat founded by Osho Rajneesh, a renowned spiritual guru. You can indulge in meditation sessions, yoga therapies, and other self-exploration practices conducted here. You will love to relax in the beautiful garden surroundings after an intense yoga session. The ashram also has a cafe and bookstore.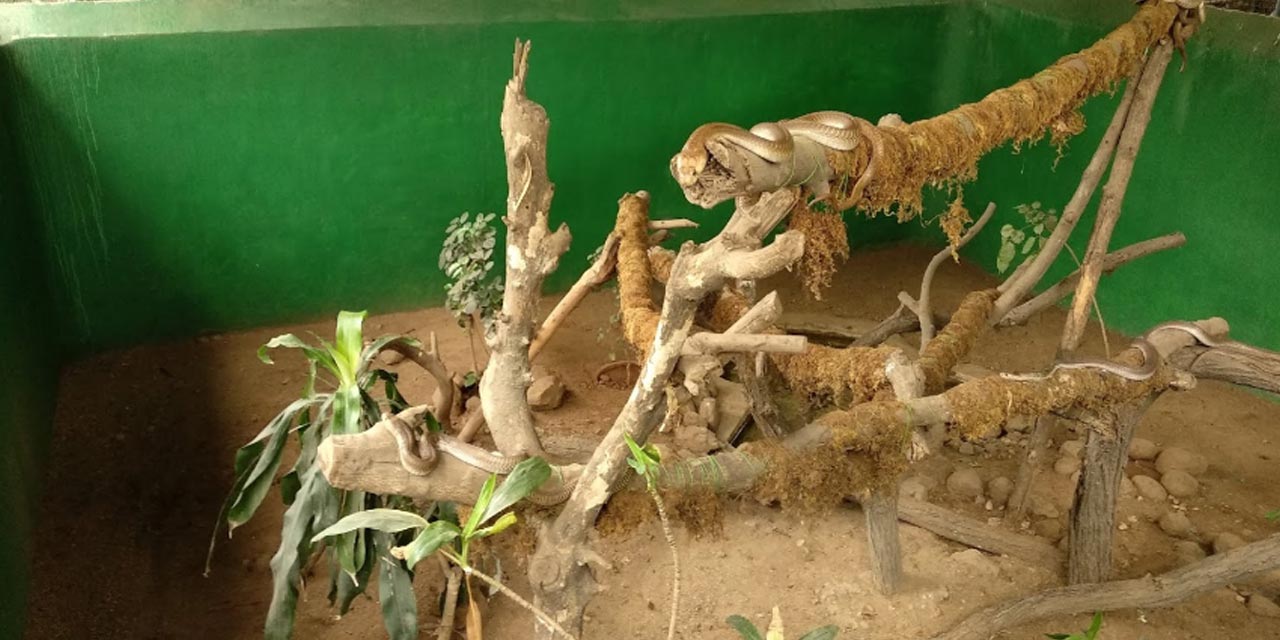 The Katraj Snake Park is a popular tourist destination that houses a wide variety of snake species, reptiles, and turtles. There are more than 22 species of snakes, including the Indian Rock Python, Viper, and King Cobra. The park also has a library where you can read all about snakes. In addition, various snake awareness programs are regularly conducted here.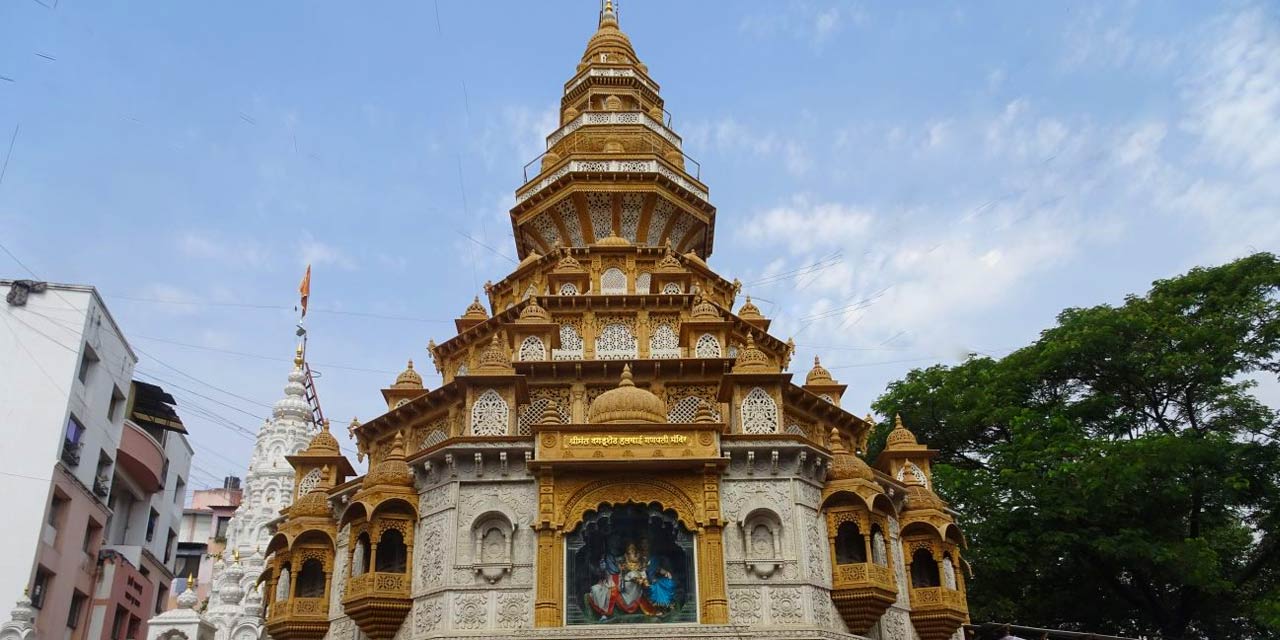 The Dagdusheth Halwai Ganapati temple, built in 1893, is dedicated to Lord Ganesha. The temple has beautiful architecture, including intricate carvings and art on the walls. A 7.5 feet Lord Ganesha idol presides in the temple. It is adorned with gold, silver, and precious stones. The Ganesh Chathurthi festival is celebrated with pomp and glory here.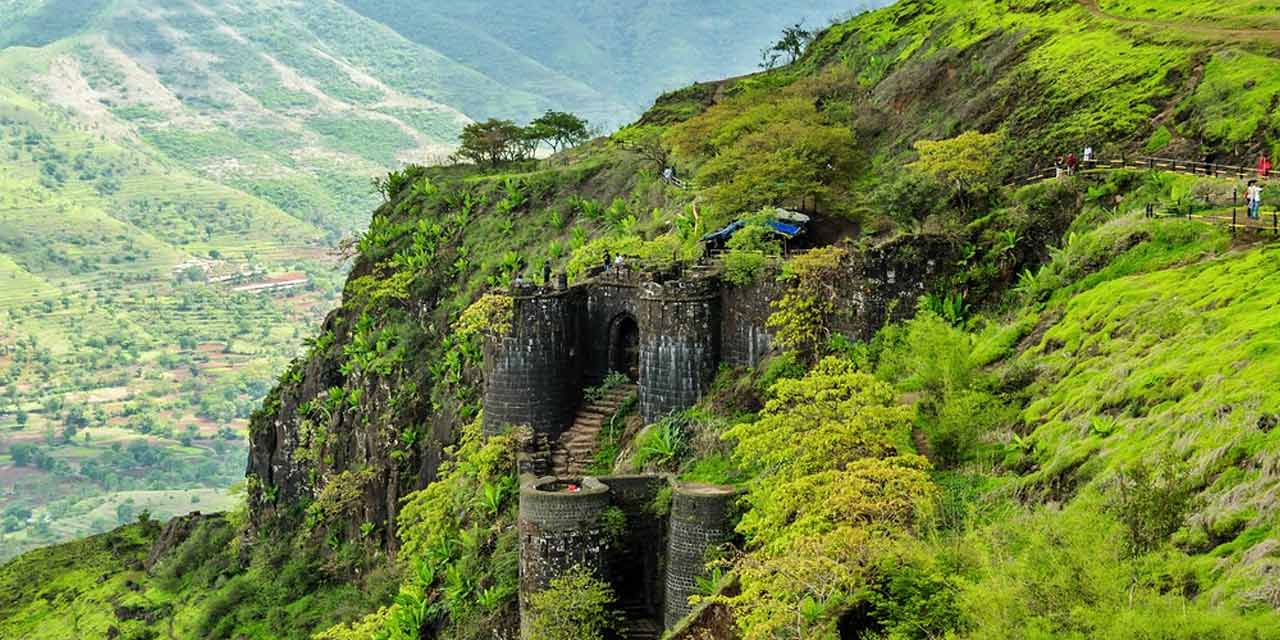 Sinhagad Fort is also known as the Lion Fort. It is a hill fortress located southwest of Pune. The fort has two enormous gates, Kalyan Darwaza and Pune Darwaza. You can also find temples, tombs, and rock-cut caves within the premises. The fort is popular among trekkers and hikers. It is also a favorite spot to capture the beautiful sunset.
Activities & Things to do in Pune
Pune offers a wide range of activities for families to enjoy. You can visit historical and cultural sites such as the Shaniwar Wada and the Raja Dinkar Kelkar Museum. Adventure enthusiasts can take part in outdoor activities like paragliding, rock climbing, and trekking. You can visit Rajiv Gandhi Zoological Park and Rajiv Gandhi Botanical Garden with your family. Nature lovers can spend the day at the Bhushi Dam and Mulshi Dam, enjoying scenic views.
Pune offers a wide range of shopping options for visitors. Street-side shops are very popular in the city. Fergusson College Road is known for its bookstores and clothing shops. Laxmi Road is one of the oldest and most famous shopping areas in Pune. You can buy jewelry, household items, and accessories here. Koregaon Park is known for its cafes, art galleries, and boutiques. You must check out Jangli Maharaj Road for handicrafts and street food.
Pune is known for its unique handicrafts and souvenirs. Traditional Paithani Silk Sarees with intricate designs and patterns are very popular among the womenfolk. You can buy the unique Warli paintings, which are traditional artworks by the Warli tribe.
Traditional Maharashtrian-style ornaments like Navra (traditional coin jewelry) and Nath (nose ring) make great gifts for women in your family. Wooden and metal showpieces, keychains, and bookmarks, handcrafted by local artisans, make great souvenirs.
How to reach Pune
Pune is well-connected by road to major cities like Mumbai, Aurangabad, and Bijapur. The city has a good network of state and national highways, making it easy to reach by car or bus.
Pune has two major railway stations, Pune Junction and Shivaji Nagar, which connect it to major cities across India. There are several trains that run daily, making it easy to plan a trip by train.
Pune International Airport is well-connected to major Indian cities, as well as some international destinations. There are frequent flights from major Indian cities such as Mumbai, Delhi, and Bangalore, which makes it easy to reach Pune by air.
---
A trip to Pune is an ideal way to spend a vacation with your family. The perfect mix of culture, adventure, and relaxation makes it a holiday that everyone in the family will enjoy. Pune's pleasant weather is sure to make your stay memorable.
Pune family packages from Holidays DNA offer a lot of fun activities to do, some unique attractions to explore, and remarkable experiences. From visiting the age-old forts and monuments, exploring wildlife sanctuaries, shopping at local markets, or tasting delicious cuisine, we include the best of Pune as per your interests.
Our team of experts will help you plan your perfect holiday experience in Pune, making sure that all the family members get to enjoy and explore some of India's best-loved sights.