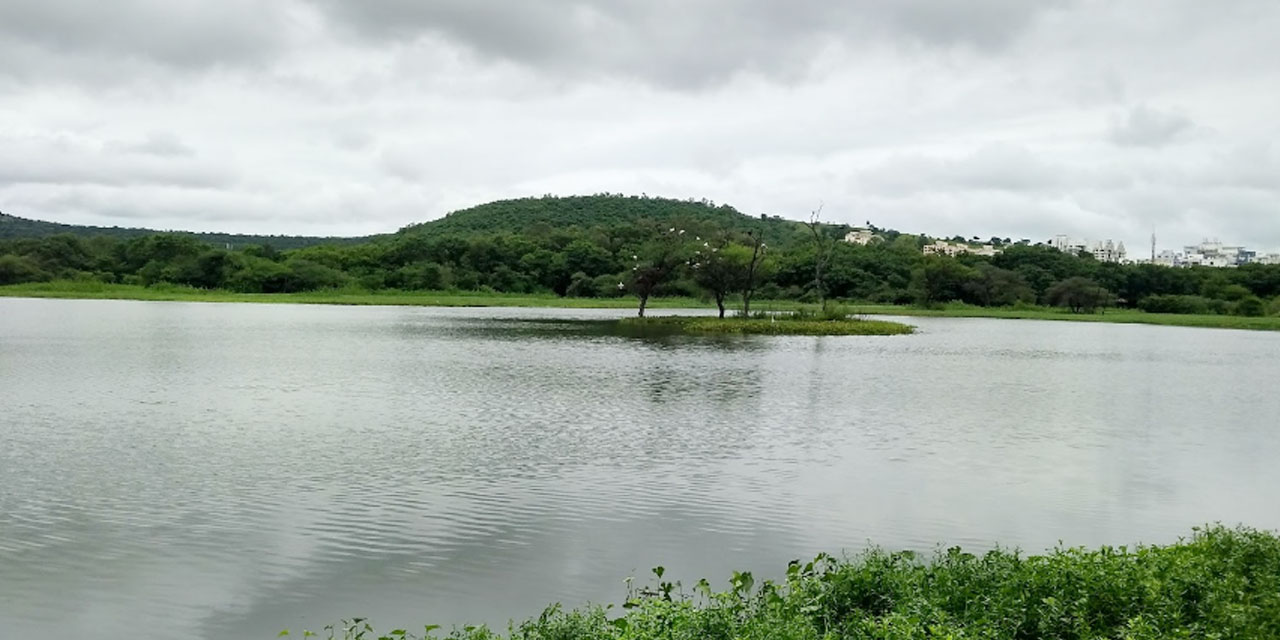 Pashan Lake Pune Entry Fee
Pashan Lake Pune Phone
N/A
---
Rating:

| 3/5 stars
Based on total 52 reviews
Pashan Lake Pune Address: Pashan | 12 Km from Pune, Pune, Maharashtra, 411021, India
Pune Tour Packages
Pashan Lake Pune Timings
Day
Timing
Monday
6:00 am – 11:00 am
4:00 pm – 6:00 pm
Tuesday
6:00 am – 11:00 am
4:00 pm – 6:00 pm
Wedesday
6:00 am – 11:00 am
4:00 pm – 6:00 pm
Thursday
6:00 am – 11:00 am
4:00 pm – 6:00 pm
Friday
6:00 am – 11:00 am
4:00 pm – 6:00 pm
Saturday
6:00 am – 11:00 am
4:00 pm – 6:00 pm
Sunday
6:00 am – 11:00 am
4:00 pm – 6:00 pm
Links:
Website
|
Map
---
Pashan Lake is a beautiful, artificial lake which attracts tourists with its serenity. Green trees and bamboo plantations surround the lake, around which a park and a walking trail have been developed. People come here for boating, photography and daily walks.
Pashan lake was developed during British rule as a source of water for daily uses. It was also used for farming in the nearby villages. But the degradation in the quality of water made it unfit for drinking and other purposes.
Now, the lake and the surrounding landscape has been developed as a tourist spot and a place for relaxation. Fitness enthusiasts visit the Pashan Lake Park for jogging and running. The elderly people, too, come here regularly for morning walks.
Pashan Lake also appeals to migratory birds in the winter. Bird watchers and photographers flock in to capture their beauty. Among the bunch are birds like ducks, herons and storks. You'll also find butterflies and squirrels around the lake.
It's a nice, little space where you can sit and relax or enjoy a leisurely stroll. Chirping of birds, rustling of leaves and the woody fragrance add to the charisma of Pashan Lake Pune.
Where is Pashan Lake in Pune
Pashan Lake is in the Pashan suburb of Pune. The lake is about 10 km away from the city centre, but it's well-connected by road and easily accessible.
Things to do at Pashan Lake
1. Boating – Boating is among the most popular and exciting activities in Pashan Lake for couples. You can take a ride on a boat, and click pictures or make short videos along. Casual fishing is also allowed in the lake.
2. Nature Walk – People love to go for walking/jogging in Pashan Lake Garden. You can stroll along the shore or just sit there on a bench enjoying the soothing and pleasant atmosphere of the place.
3. Bird Watching – Pashan Lake attracts many migratory birds during winter, making it a popular bird-watching spot in the city. Bird watchers come here to witness the rare and exotic bird species visiting the lake.
4. Photography – The picturesque environment and the birds around Pashan Lake pulls photography enthusiasts to this place. It is also a preferred destination for pre-wedding photoshoots among many tourists.
5. Picnic with group – If you don't want to be a part of any activity, you can just sit and relax at the lakeside. The serene and lively atmosphere makes it the perfect place for friendly outings and fun picnic with family.
Image Gallery of Pashan Lake Pune
Pashan Lake Timings and Entry Fee
Pashan Lake is open throughout the week. In the morning, it is open from 6 AM to 11 AM. For an evening visit, you can be there between 4 PM and 6 PM. No entry fee is required to visit Pashan Lake.
The best time to visit Pashan Lake Pune is during winter, from November to February. The weather is pleasant throughout the day during those months. Also, you'll get to watch the migratory birds visiting the lake. It turns into a bird watching zone during the winters.
How to reach Pashan Lake
Pashan Lake is about 12 km away from Pune railway station and about 18 km from the airport. And the following are the ways to reach the lake –
By bus – Many city buses are available to the Pashan area. The Pashan Tank Rasta bus stop is the closest to the lake; only a 10-min walk away. You can also take an auto or taxi from there to the lake.
By taxi/cab – It is best to book a private cab from top car rental companies in Pune to take you to Pashan Lake and other places around. With the usual traffic, it should take only about 30-45 minutes from the Pune city centre to the lake.
---
The unseen beauty of Pune can be best explored by booking a Pune Tour package with us. At Pune Tourism, a division of Holidays DNA we help you plan your tour, just the way you like it. We make sure you visit all the popular sightseeing places of Pune along with other offbeat places that interest you. Please fill the Contact Us form to help us connect with you and plan your tour.
Location Map for Pashan Lake Pune