Pune is a blend of history, natural beauty and modernity. Some cool places to visit near Pune also offer activities like camping, bird-watching, and more. Peacock Bay is one of those.
The city is flooded with majestic forts, palaces and temples. You can spend a day exploring the expansive Shaniwar Wada Fort or go for an early morning trek to Sinhagad. Then, in Appu Ghar amusement park, you can have a fun time with your family and kids. It's among the best places to visit in Pune, near Pimpri.
And if you're looking for a peaceful holiday, check out the beautiful gardens and captivating landscapes. A hike to the top of Taljai Hills or Vetal Tekdi Hill is refreshing. Osho Ashram is another must-visit place to calm the restless mind and seek inner peace.
So, check this list of places to visit in Pune and nearby and enjoy your holiday to its fullest. From sightseeing to adventure spots, Pune has many priceless experiences to offer.
Top Places to Visit in Pune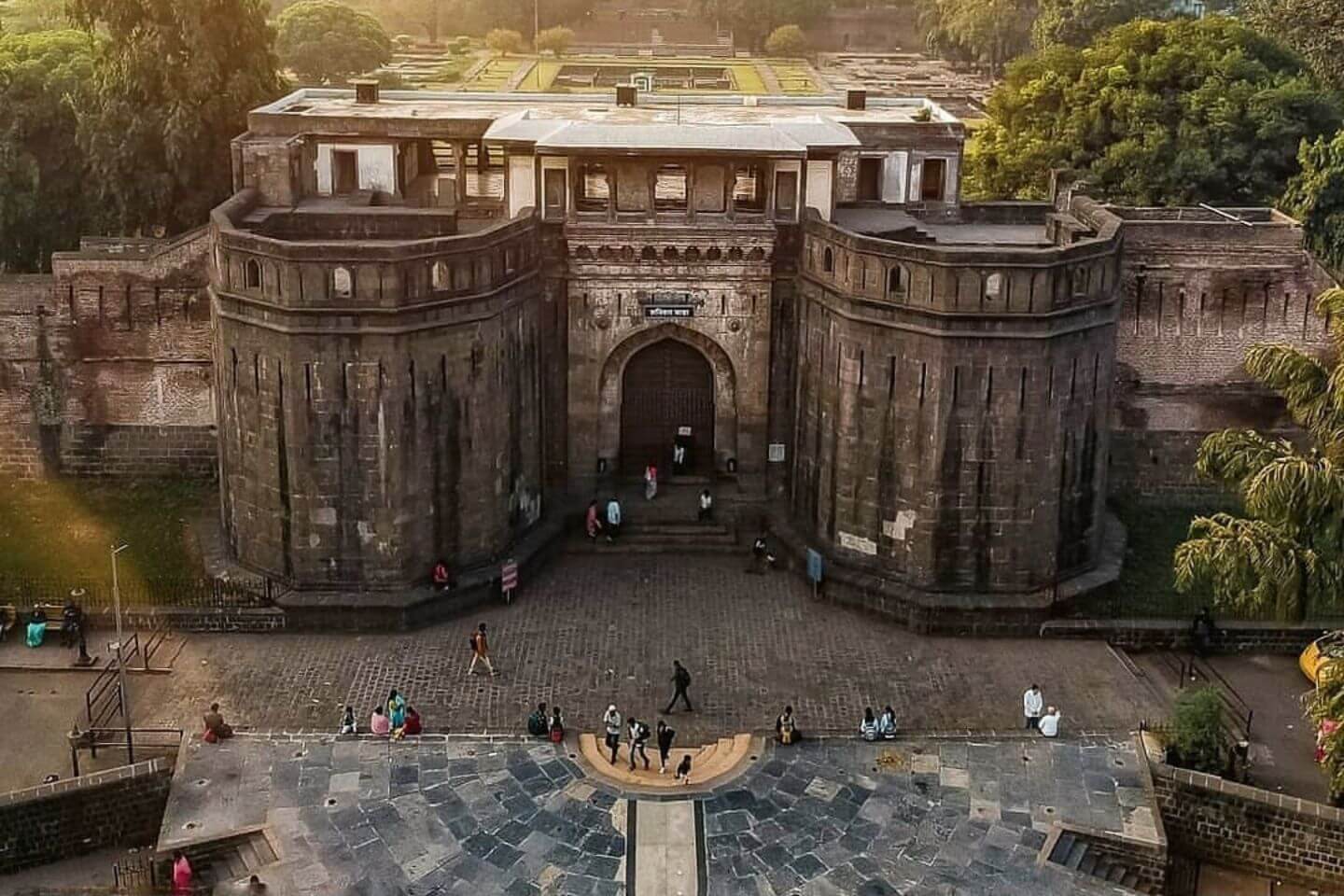 Shaniwar Wada, the seat of the Maratha empire from 1730 to 1818, is in the heart of Pune. It was built by Bajirao Peshwa as a residence for the Peshwas. And it displays the architectural prowess of the Maratha artisans.
It has a very important place in Indian history. But because of multiple military attacks and fire, the fort has been nearly destroyed over the years. What remains of it, though, is still majestic.
The remnants include a fortification wall enclosing the complex, the gates, and some parts of the actual palace. Another attractive architectural marvel here is the fountain, shaped like a lotus flower. The influence of Mughal architecture in its design can be seen in many places. And you can get a glimpse into the original structure at the centre of the fort.
A 21-feet tall door acts as the main entrance, where a majestic statue of Bajirao welcomes you. The fort also has other gates – Dilli Darwaza, Ganesh Darwaza and Mastani Darwaza.
It's among the top historical places to visit in Pune.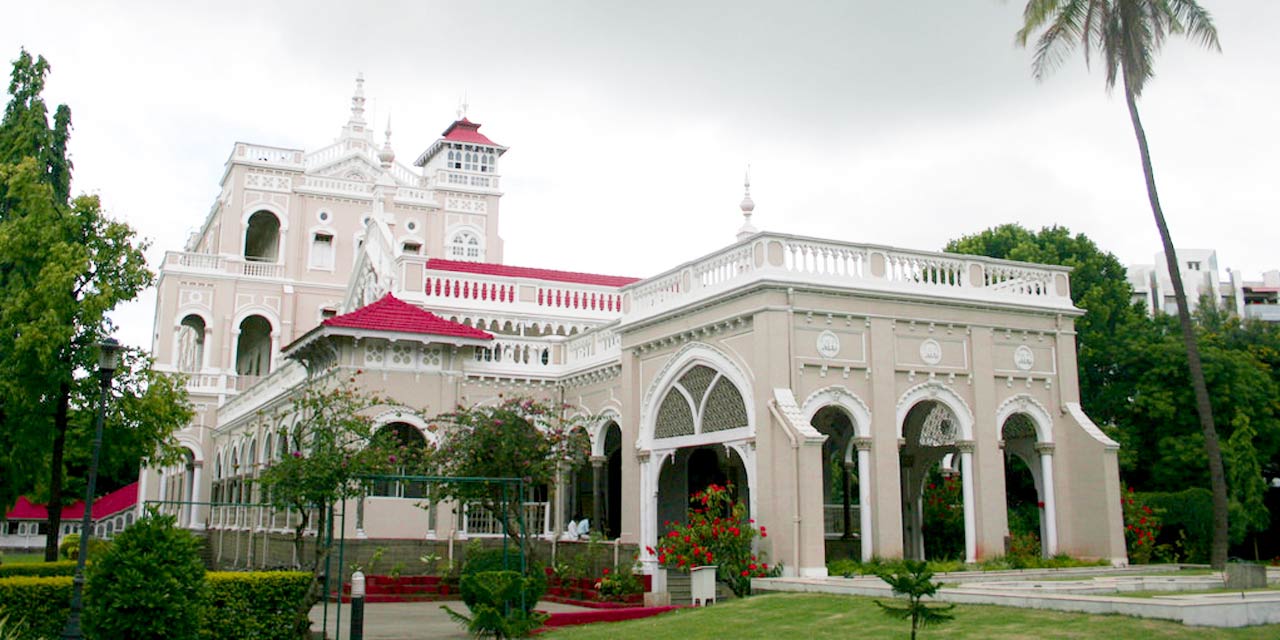 Aga Khan Palace is a beautiful palace built amidst sprawling gardens. It was built by Sultan Muhammad Shah Aga Khan III in the 19th century. He did so to generate employment for the poor who were badly hit by a famine.
This palace once served as the place of imprisonment for Mahatma Gandhi. He lived here with his wife Kasturba, secretary Mahadev Desai and Sarojini Naidu.
Today, the long corridors and large halls of Aga Khan Palace have been turned into a museum. And it's one of the must-visit places in Yerwada Pune. It has many of Mahatma Gandhi's personal items on display. The collection includes clothes, slippers and utensils, among other items. It also has some personal letters and a rich collection of pictures.
This place also has samadhis of Kasturba Gandhi and Mahadev Desai who died here. Some of Mahatma Gandhi's ashes are also placed next to the samadhis.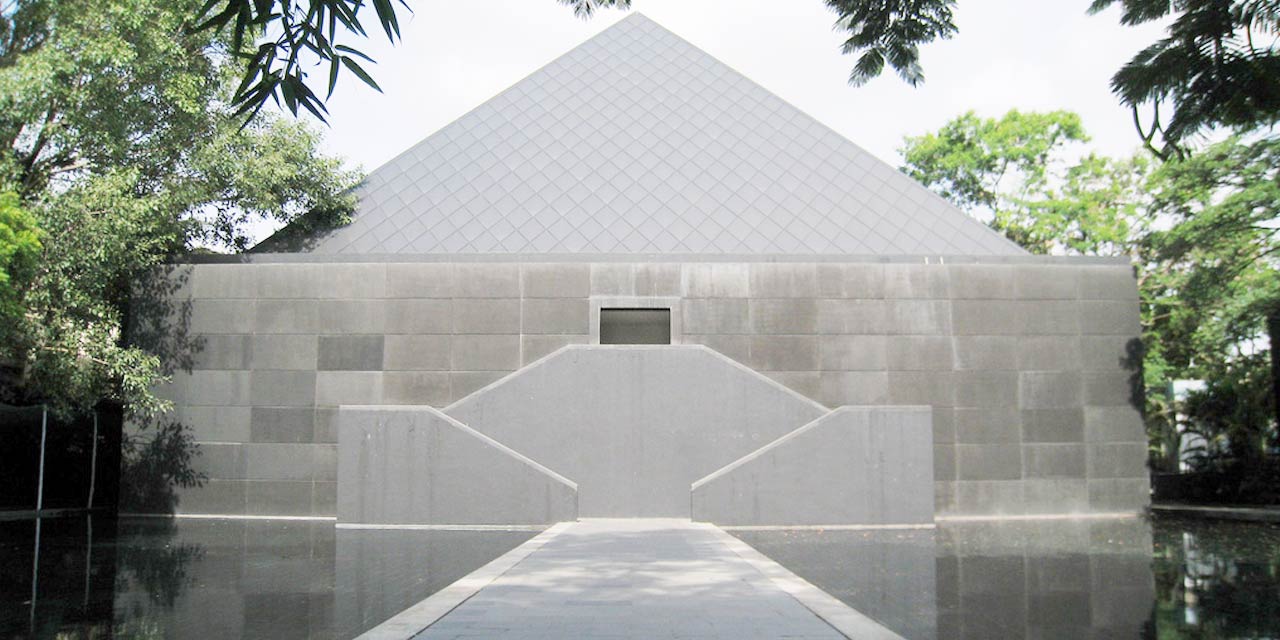 Osho Ashram is a meditation resort on a lush green campus. It's one of the top places to visit in Pune for nature lovers. It's known for its calm and surreal surroundings which provide the much-needed break from the hustle-bustle of city life.
The ashram is dedicated to yoga and meditation. And it provides soothing and rejuvenating experiences to uplift your soul and refresh you.
The place helps people discover themselves, while also spreading the ideologies of Osho. It holds various meditation sessions and therapies throughout the day. Osho Ashram also conducts training programs on spiritual living and leading a stress-free lifestyle.
Osho Ashram is among the best places to visit in Pune alone. It has many facilities like massage and beauty parlours, sauna and swimming pool, among others. So, you can spend a few days or a weekend here and feel revived.
But it's open only for its members. Other visitors can get passes to visit and see this serene centre of meditation.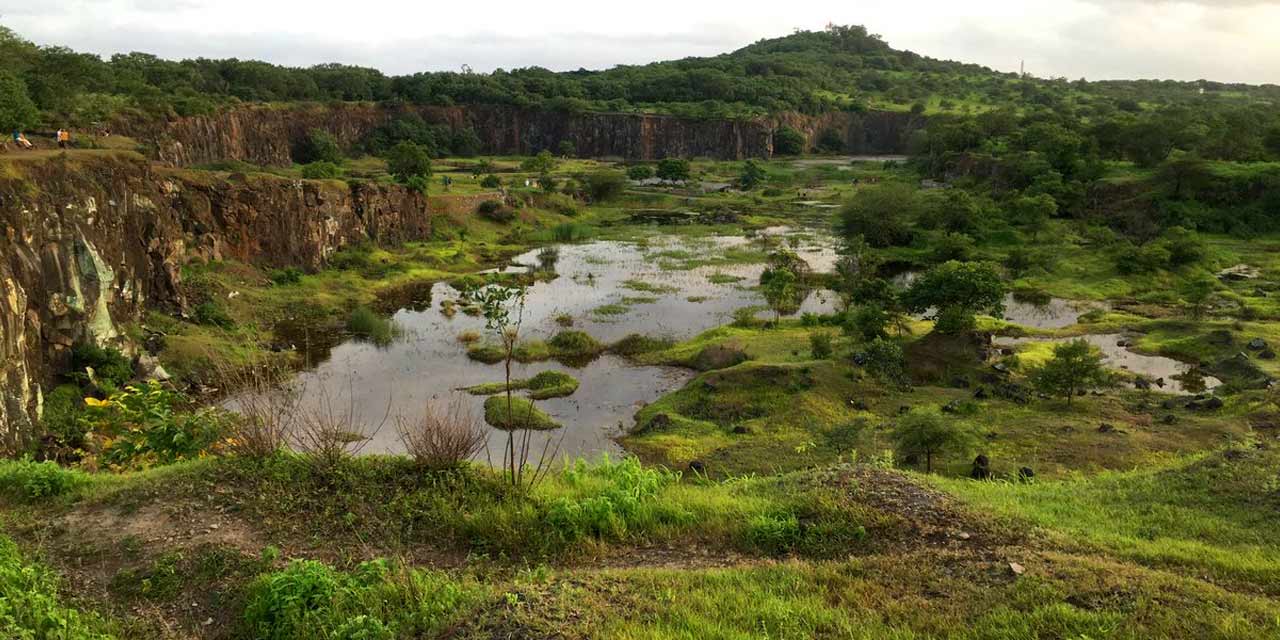 Vetal Tekdi is a hillock surrounding the city of Pune. People come here daily for running and jogging, hiking and birdwatching. It has a temple of Vetala on the hilltop from which the place derives its name.
It's home to a variety of plants and bird species, making it one of the best green places to visit in Pune Kothrud.
Fitness enthusiasts come here for daily walks and exercising among the lush greenery. The calm and fresh atmosphere also attracts people for meditation and yoga sessions. If you visit it early in the morning, you can also see the sun rising up the horizon.
Vetal Tekdi also offers an easy, but scenic hiking trail. You get to explore a landscape covered with greenery and small ponds, and a breathtaking view of the surroundings.
Cycling and bird-watching are other popular activities here. It has birds like bulbul, Indian robin and white breasted kingfisher. It also has an observation deck, from where you can get a splendid view of the entire city. Local people visit Vetal Tekdi for family picnics too.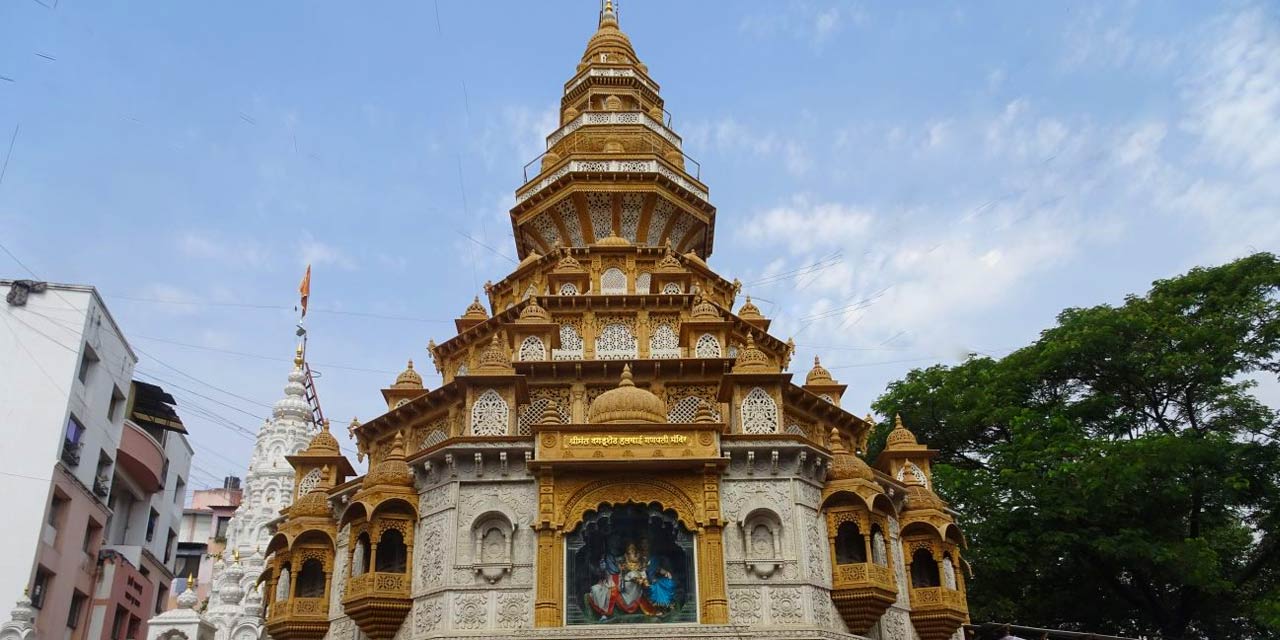 Dagdusheth Halwai Ganapati Temple is a temple dedicated to Lord Ganapati (also called Ganesha). It was built in the 19th century by Dagdusheth Halwai, a trader and famous sweet maker in the region.
This Ganapati Temple is simple, yet beautiful. It's among the popular holy places to visit in Pune. It's also among the richest temples in the state. Many devotees donate gold and money.
Devotees come here for daily aarti, pooja and other rituals, and offer coconuts to get the blessings. You can glimpse the Ganesha idol and watch the rituals even from the outside. The 7.5 feet tall Ganesha idol is adorned with gold.
The temple also celebrates many Hindu festivals. And the grandeur of the celebrations attracts even celebrities, to come and get blessings from the lord.
But it looks at its best during the annual 10-day Ganeshotsav festival. During these days, the entire temple is decorated with flowers and colourful lights for the grand celebrations. Activities like music concerts and spiritual bhajans are also organised.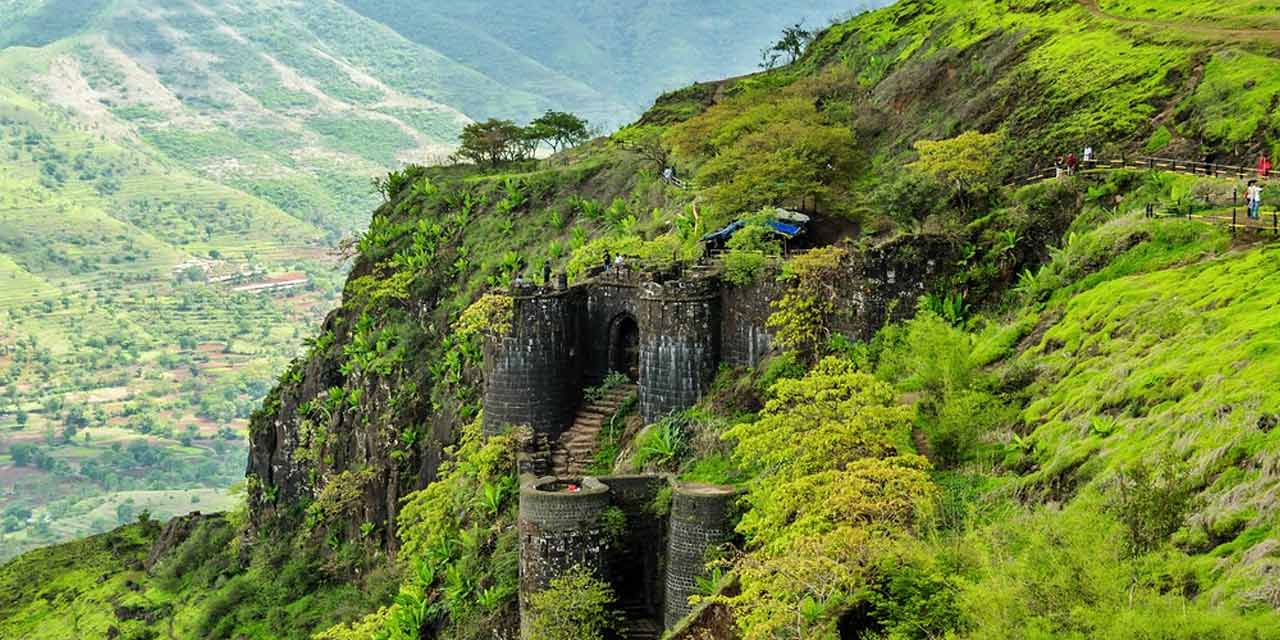 Sinhagad Fort (Lion's Fort) is on a hill among the Sahyadri Mountains. Much of this fort is in ruins, but it's still attractive to adventure tourists, trekkers and photography enthusiasts. It's known for its historical importance as well.
The fort is shrouded in greenery, and it suits well for a quick getaway. Trekking is the most popular adventure activity here. And the route has plenty of sights.
Sinhagad Fort is on a plateau with steep slopes, and it's believed to be 2000-year-old. It has witnessed several battles. Its grand entrance gates are a sight to behold. Many people also come here to visit the top and get a view of the surrounding hills and valleys. Some of the view-points are Tanaji Kada, Khandkada Machi and Wind Point.
Camping and bird watching are the other popular activities at Sinhagad Fort.
The fort also has a few temples like Kaundinyeshwar Temple, Amruteshwar Temple and others. Tanaji's Memorial, Udaybhan's Memorial and Rajaram's Tomb are other places to visit within the fort complex. It has many eateries too, where you can taste local delicacies.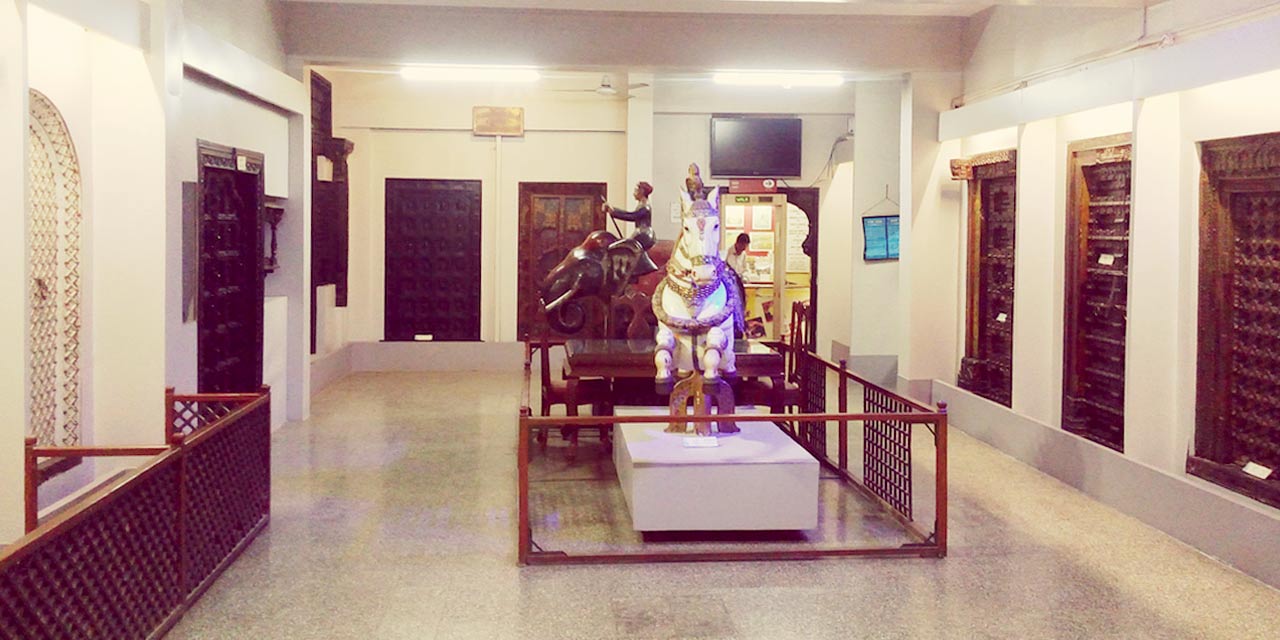 Raja Dinkar Kelkar Museum is an anthology of Indian artefacts near the Dagdusheth Temple. It's a one-man collection of Dr. D. G. Kelkar, of over 20,000 artefacts, making it one of the best places to visit near Dagdusheth Ganpati Pune.
Dr. Kelkar had an obsession with travelling and art. He travelled across the country and got something for his collection whenever he spotted anything exotic.
From villages and tribal settlements to grand temples, every place had something to add to his collection. The museum has items of stone, wood, ivory and various other elements representing Indian culture and traditions.
Dr. Kelkar built this museum in the memory of his son Raja, who suffered an untimely death. This three-storeyed building has Mughal-era lamps, musical instruments, and an excellent pottery collection on its display. The collection also includes different statues of Lord Ganesha, Lord Shiva, and Goddess Parvati.
Carved palace doors, terracotta, copper and brass vessels, and paintings are some of the other things put out for the public to see.
But the most attractive feature of Raja Dinkar Kelkar Museum is the recreation of Mastani Mahal palace. With its artistic decor, grand chandeliers and gorgeous paintings, the room has a vibe similar to the original palace.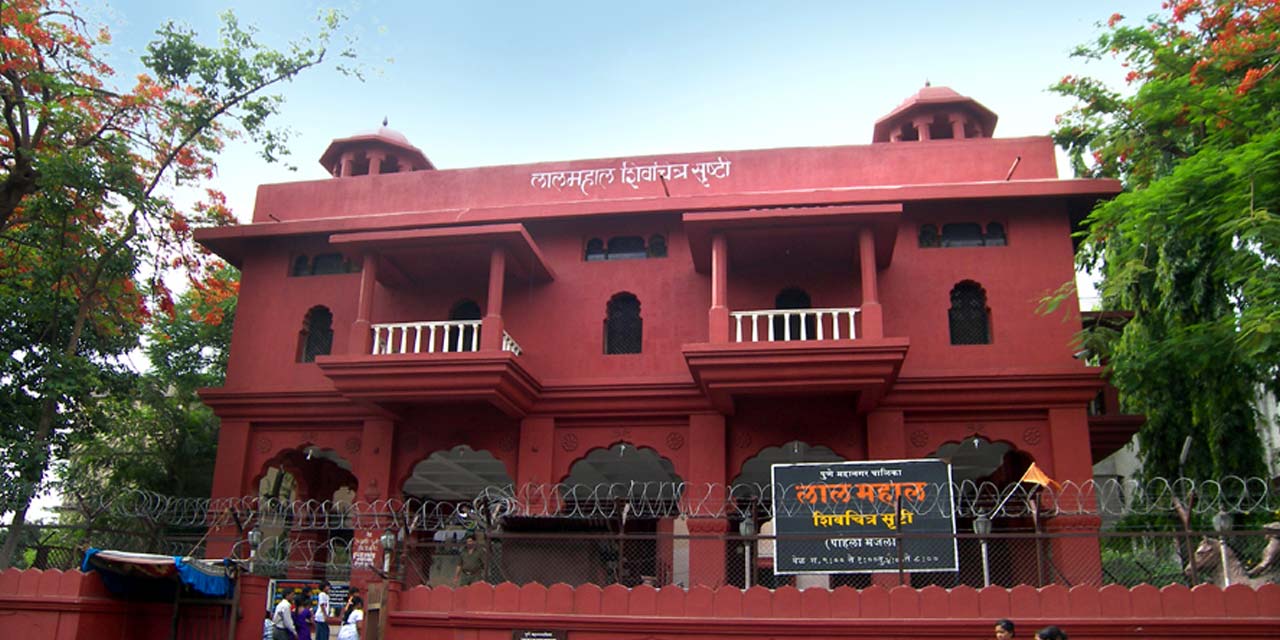 Lal Mahal is another place of historical importance in Pune. It's close to Shaniwar Wada, and it has been the childhood home for Chhatrapati Shivaji Maharaj. He stayed here for several years before he captured his first fort – Tornagad.
This palace was built by Shivaji's father, Sahaji Bhonsale, for Jijabai (Shivaji's mother) and Shivaji. It was entirely made of red bricks.
But it was ruined in the later years, and eventually destroyed because of various attacks. And it was never rebuilt after. What you see today is a smaller version of the building refurbished by Pune Municipal Corporation.
It's more of a museum than the palace it used to be. It stands as a reminder of the glory and bravery of Shivaji Maharaj. The collection has huge oil-paintings and sculptures portraying some significant life events of Shivaji. It also has a large map highlighting the different forts conquered and ruled by him. A statue of Rajmata Jijabai is also here.
Lal Mahal is among the most popular places to visit in Pune for children and senior citizens. The surrounding Jijamata Garden is a fun-filled recreational park for kids.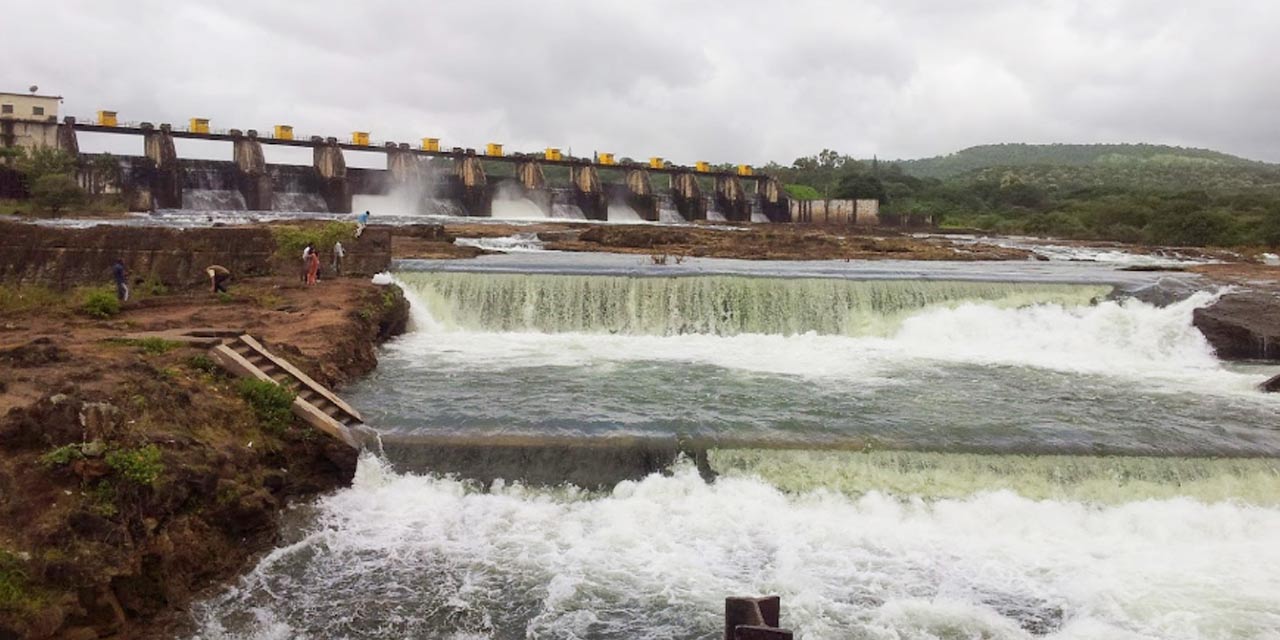 Khadakwasla Lake and Dam is a picnic spot on the way to Sinhagad Fort. It attracts nature lovers and adventure enthusiasts alike. And hikers and cyclists use this dam site as a place to rest.
If you want to relax on a sunny day under trees or explore a breezy and misty green landscape, Khadakwasla Dam is the place. It's among the top places to visit in Pune for a one day picnic. So, you can enjoy a picnic or a quick weekend trip with family. It's a calming spot to rest and rejuvenate, away from the chaos of the city.
Khadakwasla Dam offers camping options too. People like to visit this place to watch the magnificent sunrise and sunset by the lake.
It's also known for the many food stalls and street hawkers nearby. And because of those, this picnic spot has been nicknamed "Pune Chowpatty." You can savour masala fruits, bhutta, roasted groundnuts and many other local snacks here.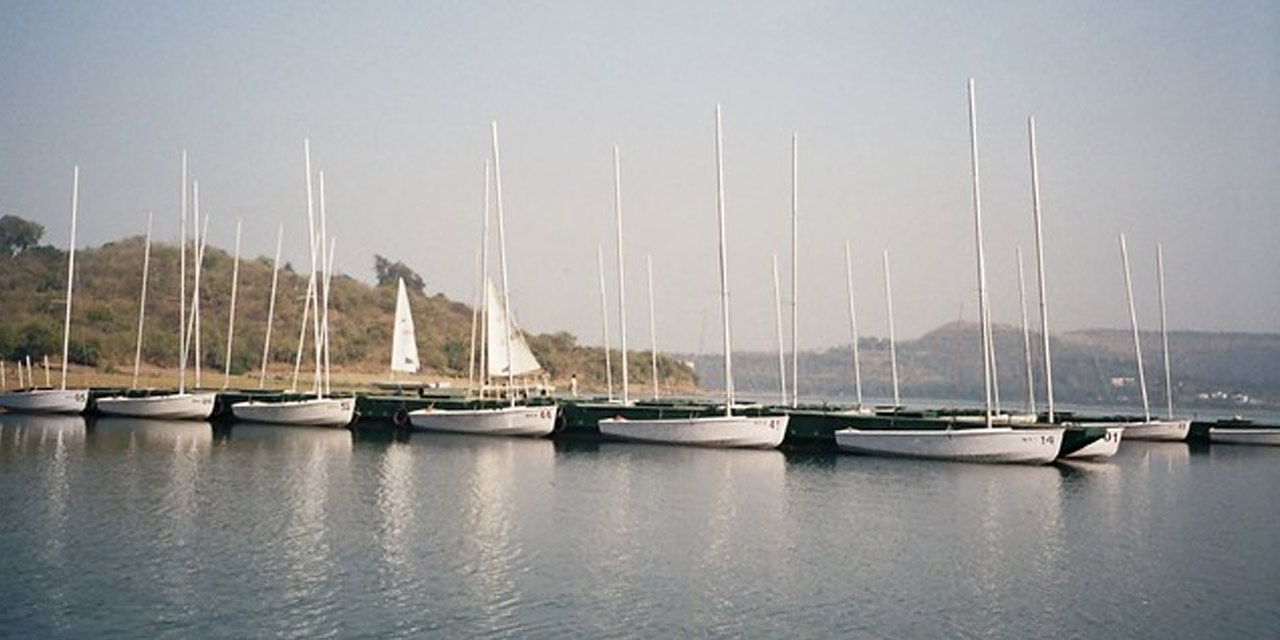 Peacock Bay is a part of Khadakwasla Lake and Dam. It's on the lake's north eastern part, on the confluence of River Ambi and River Mose. And it got its name because of the large number of peacocks found in the region. Bird watchers love coming to Peacock Bay.
This picturesque bay is used by the National Defence Academy for training. Cadets get trained on an array of equipment, including sailing boats, speed boats, and water skis. Whalers and windsurfers are also available for training. Peacock Bay is among the best places to visit in Pune for youngsters and adventure lovers.
It's a preferred venue for many competitions and water sports activities in Pune.
Even if you aren't into sports, you'll be entranced by this offbeat location. You get a peaceful atmosphere and pleasant scenery by a freshwater lake. It also has deers, lion-tailed monkeys, and other animal species.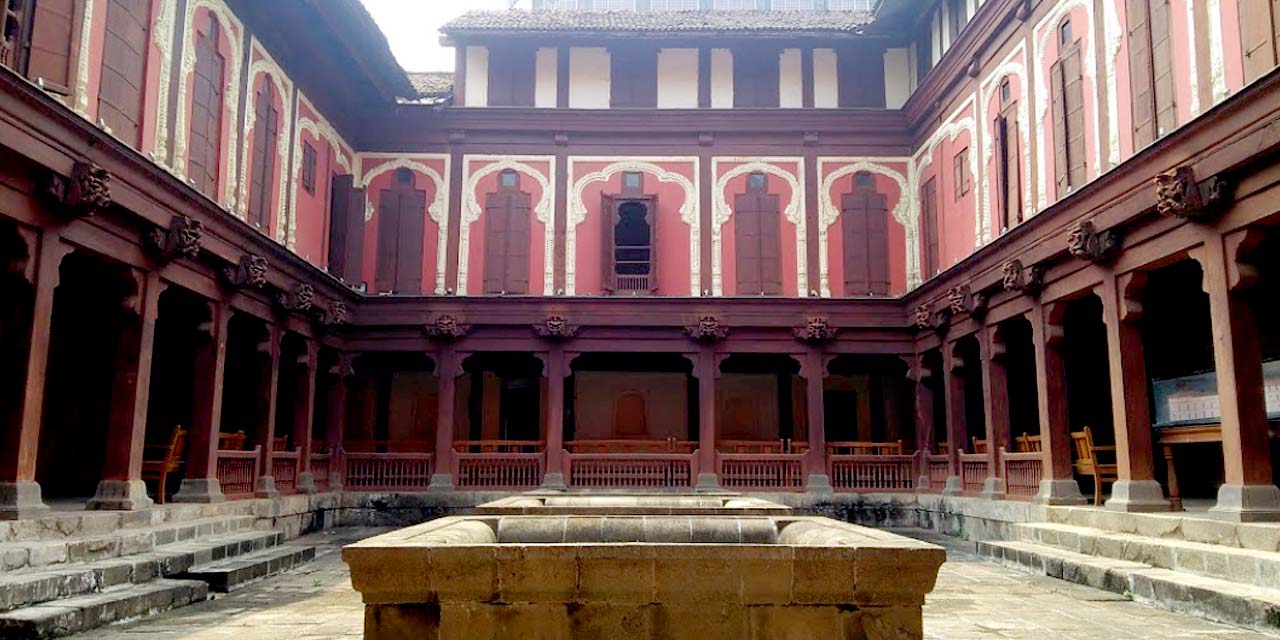 Vishrambaug Wada is a three-storeyed mansion built by Peshwa Bajirao II. It has a captivating Maratha-style stone architecture symbolizing the historical richness of the era.
The building stands tall and wide amidst the hustle bustle of the city. And the contrasting tones of brown and white on earthy red attract every passer-by. It also has a magnificent entrance, with teak-wood finishes and carved pillars.
The fineness of the building is worth admiring. Today, it houses different Government offices.
And only a part of Vishrambaug Wada is open to the public. But whatever it is, gives you a glimpse into the grandeur of Bajirao era. As you enter, you have a teak gallery on both sides, stone floor and decorated ceilings.
The first floor has the huge darbar hall with exquisite teakwood carvings on pillars and grand chandeliers. And the balcony is said to be the performance stage for musicians.
The complex also has a small Maratha museum and a handicraft shop.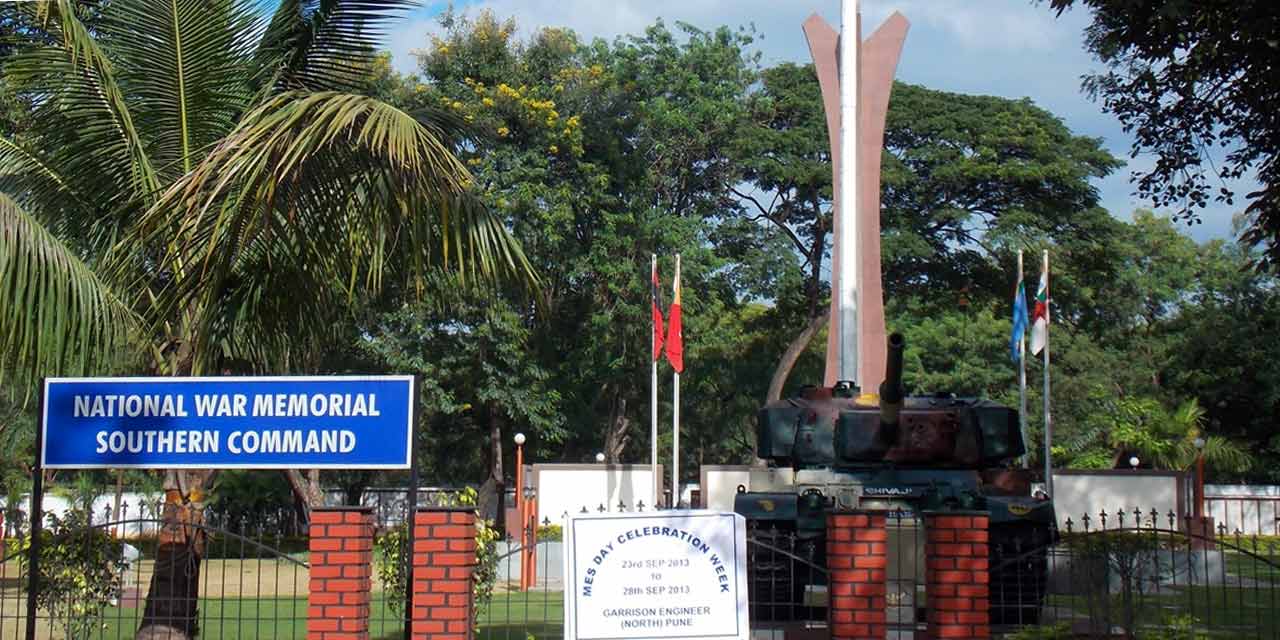 National War Memorial (also called Southern Command Museum) is a museum constructed in memory of Indian soldiers who lost their lives in different post-independence wars.
The museum opens a window into the past of the Indian Army's Southern Command Wing. And it pays tribute to the soldiers of other armed forces too. It has arms, uniforms and various other war mementos.
The MIG 23 BN fighter jet used during the Kargil War is the major attraction here. But it also has Vijayanta (Indian Army's first main battle tank) and INS Trishul warship on display.
It has a wide memorial wall with the names of all the brave men and women who sacrificed their lives. And right in the centre, you'll see a tall memorial tower which captures everyone's attention. It has a fluttering Indian flag, with four other flags representing the Indian Army, Indian Navy, Indian Air Force and the Southern Command Wing.
The National War Memorial and Museum fills you with patriotism and pain, and also a sense of pride in being an Indian.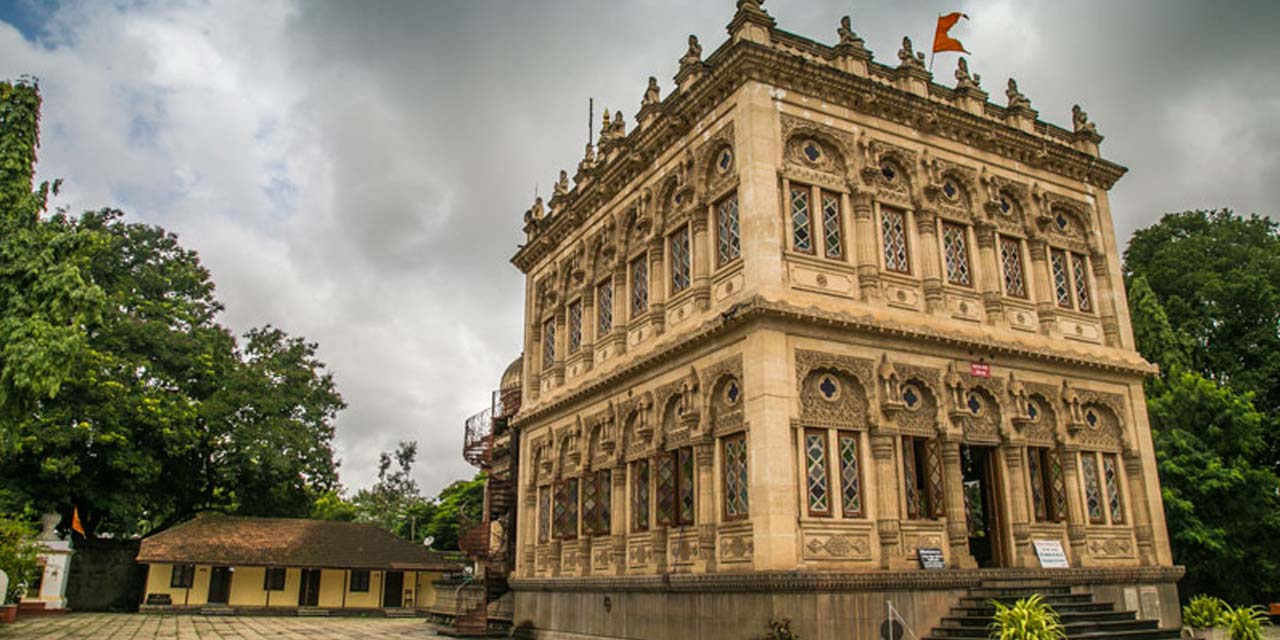 Shinde Chhatri is a memorial building dedicated to Mahadji Shinde. He was the commander-in-chief of the Maratha army, from 1760 to 1780.
Mahadji Shinde played a significant role in resurrecting Maratha power, and he got many victories, regaining the lost glory of the empire. And Shinde Chhatri, his cremation ground, is a part of the city's heritage.
The place is a little tourist complex surrounded by a high wall, with a tall entrance gate. A huge, stone sculpture of Mahadji Shinde welcomes you at the entrance.
Shinde Chhatri is built with yellow sandstone, in Anglo-Rajasthani architectural style. It has fascinating elaborate walls and carved ornate pillars. And the interior is covered with beautiful work in orange and green. A spiral staircase and stained-glass windows are also part of the vibrant architecture.
It also has a Shiva Temple, apart from the memorial. The temple sanctum has idols of different gods carved out of yellowstone. And its walls are painted with stories from Hindu mythologies.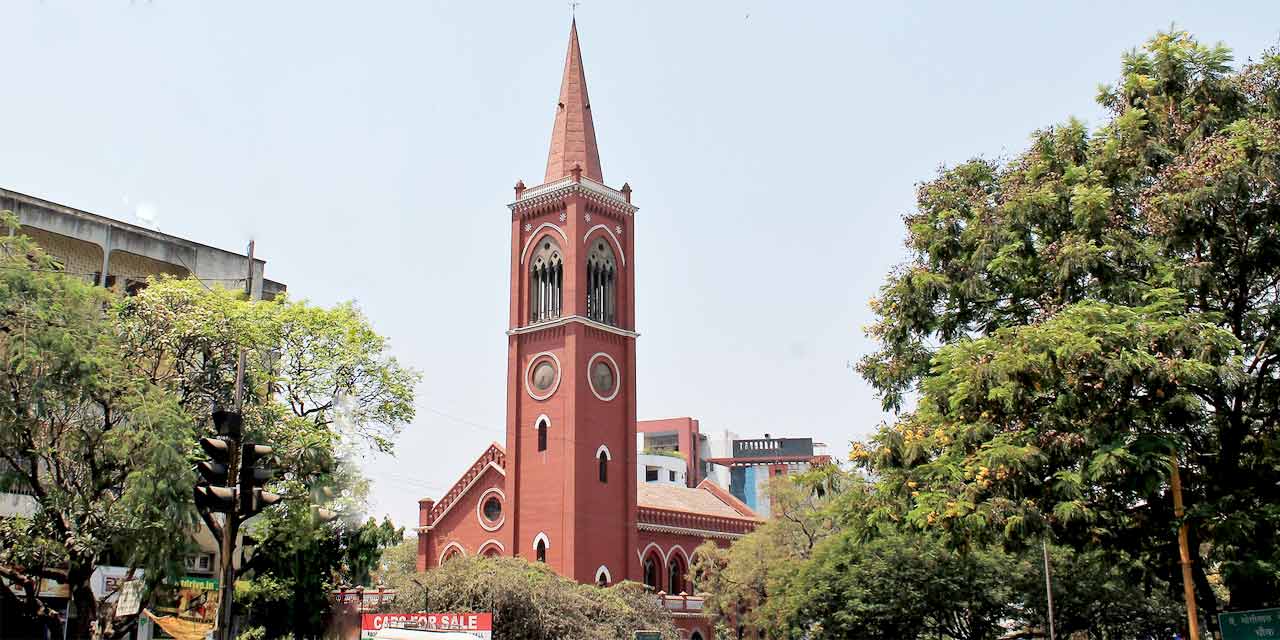 David Synagogue is a red building, built in the English Gothic-revival style. It was designed by Henry Stein Clair Wilkins, to be constructed as a church. And it has an obelisk right next to the entrance, which has a clock hung on it.
The synagogue was constructed by David Sassoon in the 1860s. And this iconic red structure, built with Deccan Trap stone, stands tall in the heart of the city.
It caters to the small Jewish community of Pune, and it's one of the most popular monuments in the city. David Synagogue holds regular prayers and services conducted by congregational laymen, visiting Rabbi or a Hazzan.
David Synagogue also has the mausoleum of David Sassoon and a Mikvah (for giving a ritual bath). This place is synonymous with the Jewish identity of Pune, and it's a popular religious place as well as a tourist spot.
You'll find many living apartments too, but they have now been closed.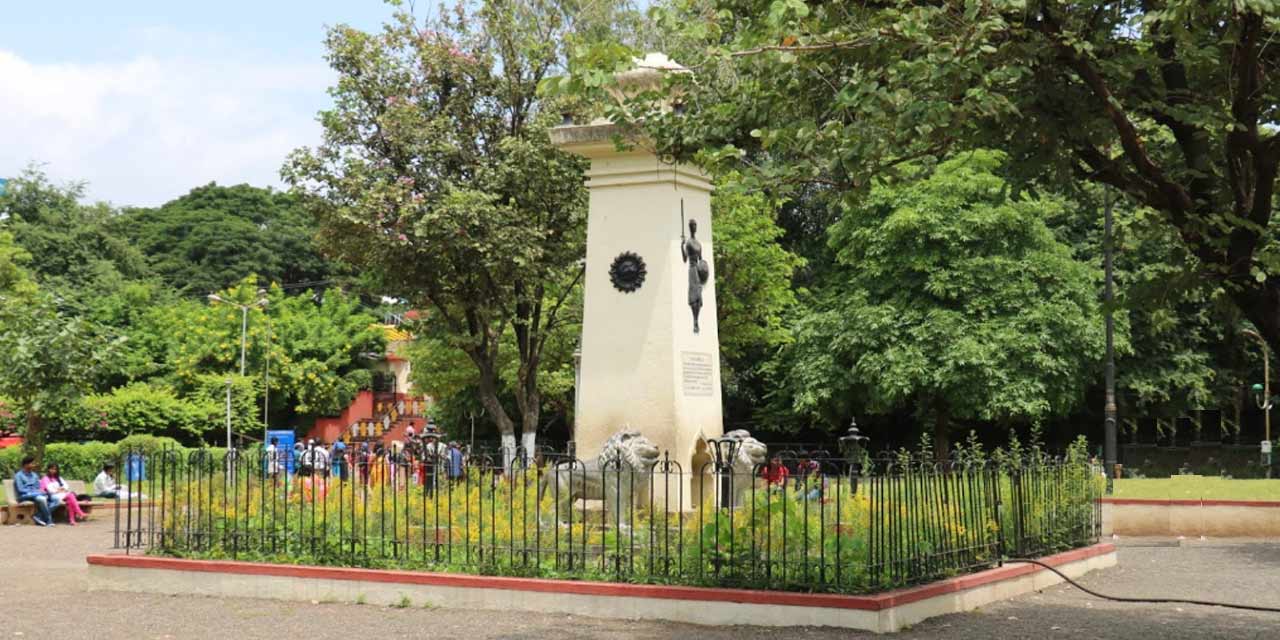 Saras Baug is a beautiful landmark in Pune city. This lovely garden houses lush manicured lawns, a pond with fountains and a historic temple dedicated to Lord Ganesha.
The garden has pathways lined by well-trimmed shrubberies. And the lawn acts as a perfect picnic spot. So, if you're looking for good places to visit in Pune with family in the evening, try Saras Baug. It attracts all locals and travellers, who like leisure walks.
Saras Baug is also apt for kids. And once you're done exploring the garden, you can try the street food here. The street outside has many small eateries and food stalls selling a range of foods and beverages. They sell fast food items, local snacks and many other dishes to suit your taste buds.
The Ganapati Temple in Saras Baug also draws many people to the garden. They come here to offer prayers or just sit in the temple to relax.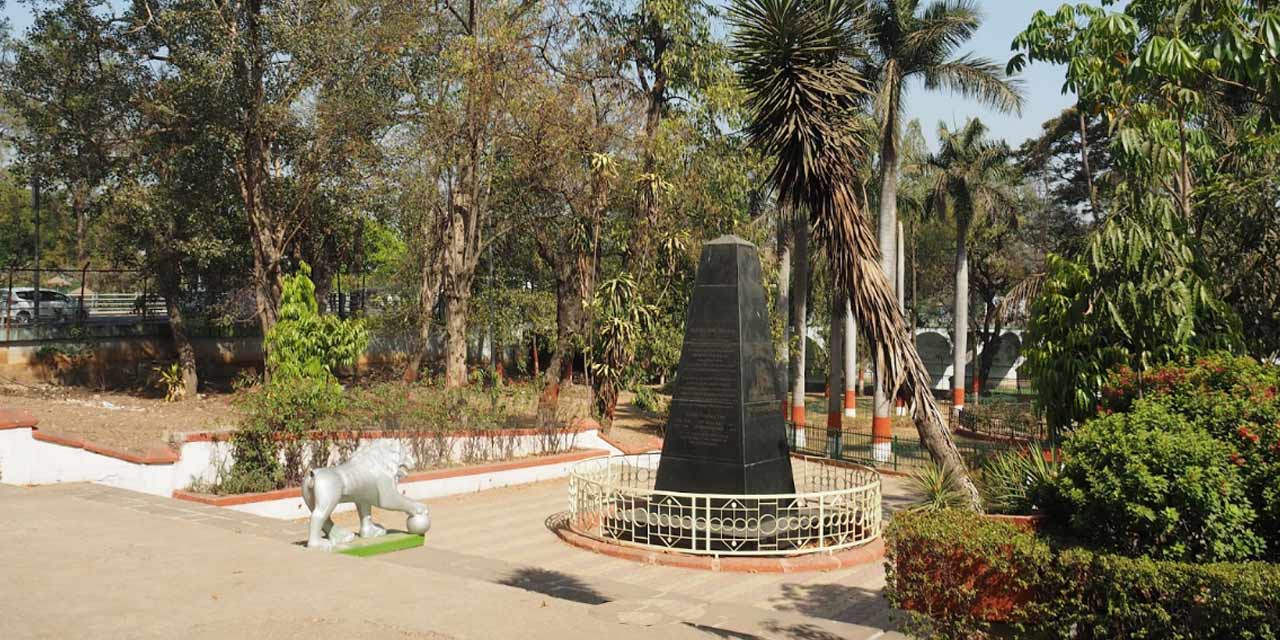 Bund Garden is a popular picnic spot and among the most beautiful gardens in the city. It's a local favourite among joggers and others who love spending time outdoors. It's also the go-to place for those who are looking for some calm after a hectic day.
The garden attracts many people, especially during the morning and evening hours. It has a well-maintained layout with a walking track all around the place. Families visit it with their kids for a day out. Kids have swings and plenty of space to play around. And many others come to enjoy boating in the backwaters of the adjoining river.
Bund Garden is a paradise for bird-watchers too, during winter season. Migratory birds come to take shelter here. And their coherent chirping and flocking is a pleasing experience. It's probably one of the best places to visit in Pune during winter.
Then, you can also find magic shows and other fun activities like horse riding in the garden. And you can even taste some of the popular local snacks in the eateries around.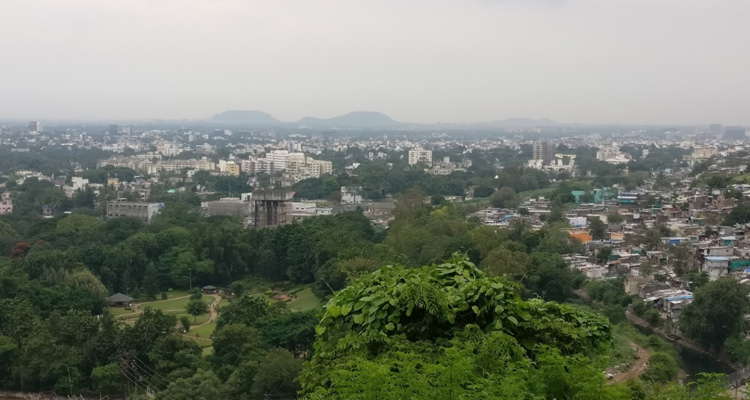 Taljai Hills is a hillock developed as a park and wildlife reserve. At the entrance, you'll find a temple dedicated to Goddess Taljai, after whom the hill is named. It has a sanctum and a large hall where devotees can pray.
This place is rich in biodiversity and attracts many migratory birds. It's home to many ducks and peacocks too. Therefore, Taljai Hills is popular among bird watchers and ornithologists.
It's also one of the popular places to visit in Pune for trekking. It has many trekking trails and paved pathways which local people use for their morning and evening walks, too. While trekking, you can visit the park, the pond and the meditation areas. You'll also find many small animals, like rabbits and snakes, in the forest of Taljai Hills.
The place offers a spectacular view of Pune, making it a favourite among nature lovers. And if you visit in the early morning, you can enjoy a glorious sunrise.
It also has a large cricket ground, which is used as a picnic spot by local people.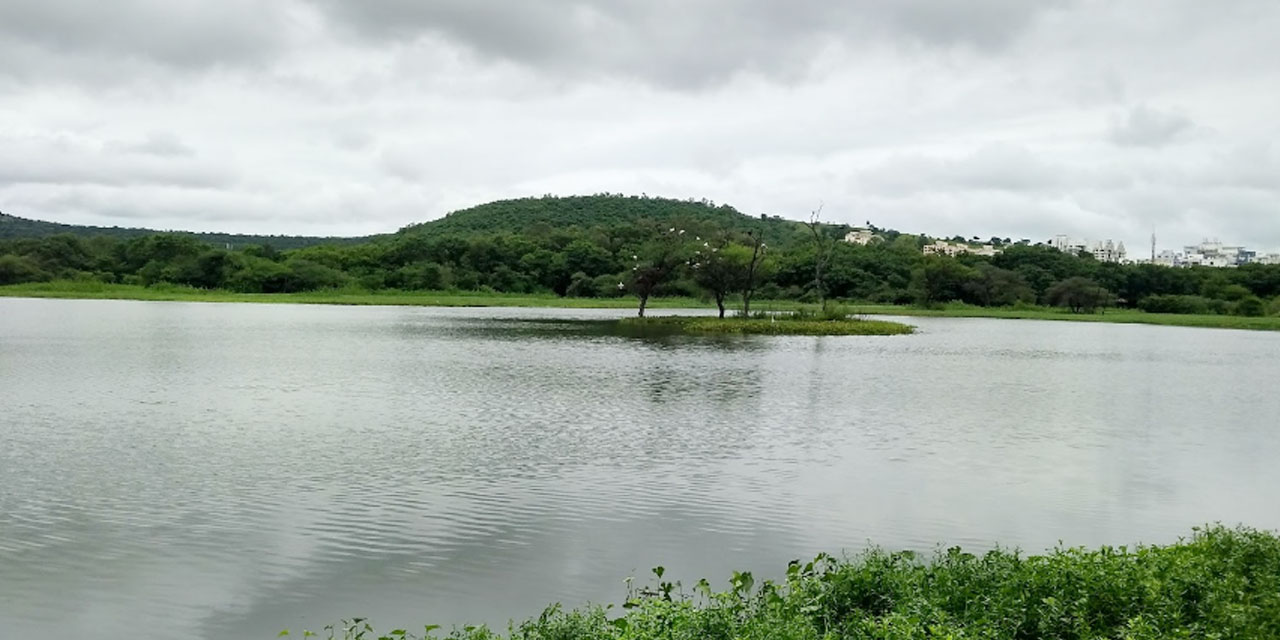 Pashan Lake is an artificial, but beautiful and serene lake. And it's among the top places to visit in Pashan Pune. Bamboo plantations and green trees surround the lake, around which a park and a walking trail have been developed.
Fitness enthusiasts visit the lakeside park for jogging and running. And the elderly people, too, come here for morning walks. It also has nice sitting spaces for you to relax after a stroll around. Chirping of birds, rustling of leaves and the wafting woody fragrance add to the charisma of Pashan Lake.
Ducks, herons and storks are among the common birds here. And bird watchers and photographers flock in to capture their beauty. The lake also attracts migratory birds in the winter. And butterflies and squirrels are also present around the lake.
The serene and lively atmosphere makes the lake perfect for friendly outings as well as fun picnic with family. People visit Pashan Lake for boating too. Casual fishing is also allowed.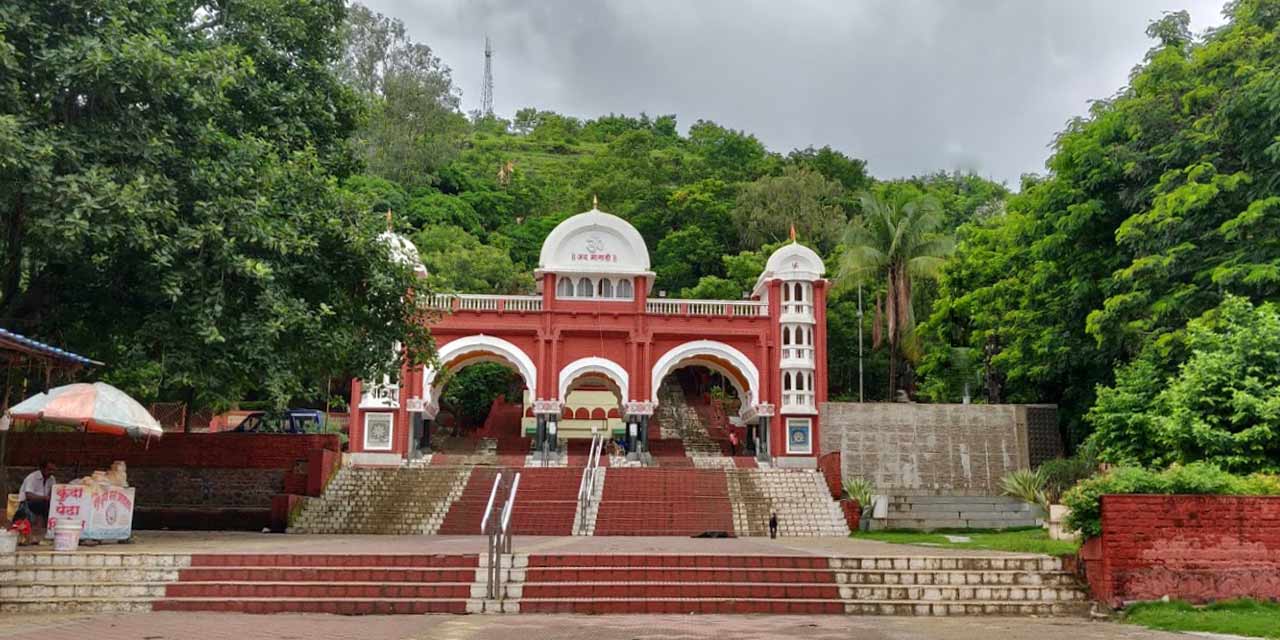 Chaturshringi Temple is a revered Hindu temple established on the slope of a hillock near Pune University. And devotees have been coming here for ages. The complex also has temples of Goddess Durga and Lord Ganesh.
The name is derived from the word "Chattu", meaning Mountain with four peaks. Chaturshringi represents faith and power.
The temple is around 300 years old, and it has been renovated many times. Thousands of devotees have climbed the 100+ steps it takes to reach the temple shrine. The uphill task is made easier with sitting and resting spots on the way. So, you can take a break and marvel at the greenery around.
Chaturshringi Temple is the most crowded during the 9-day Navratri festival. The temple is lit up with lamps in a traditional Indian style. And a procession, with the Goddess resting in a silver chariot, is carried out. A fair is also held on the occasion.
A smaller version of the temple is also placed right at the entrance for those who can't climb up the steps to the main temple.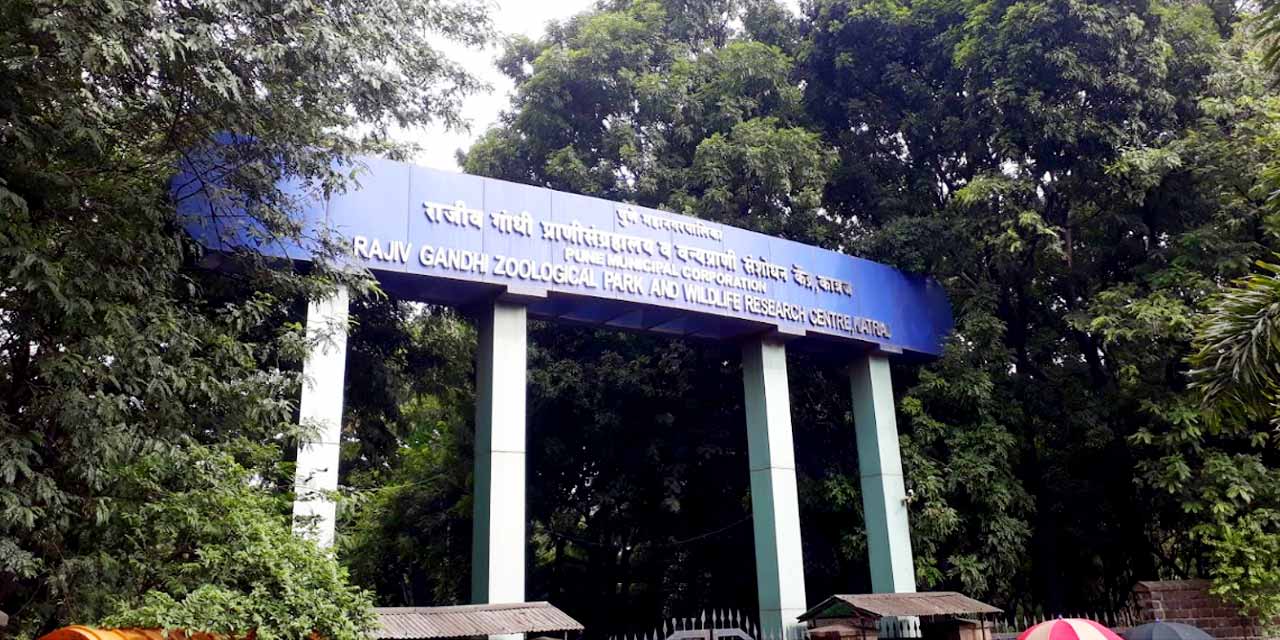 Rajiv Gandhi Zoological Park is on the outskirts of the city and it has over 300 animals in their natural habitat. It also has a wildlife research centre, which serves as an animal orphanage, rescue centre and care centre.
The place is divided into three sections: the zoo, a lake, and a snake park. And it's popular among nature lovers and wildlife enthusiasts.
Among the various animals in the zoo are leopards, black bucks and elephants. Different species of snakes and other reptiles are kept in the snake park area. Giant squirrels, foxes and wild dogs are here, along with White Tiger and Bengal Tiger. And it also has different birds, including peacocks, vultures and eagles.
Then, it also organizes different animal welfare activities and awareness events. Educational programs and workshops are also held.
The zoo has guided walking tours, but you can also get on an electric vehicle to explore it.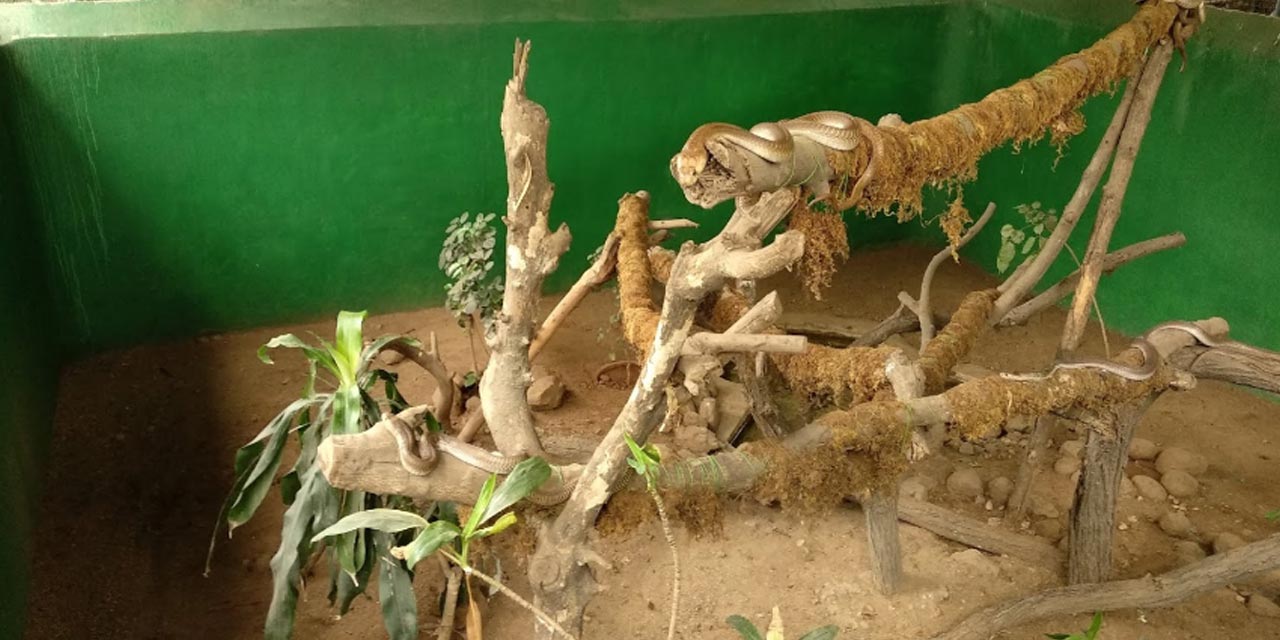 Katraj Snake Park is a part of Rajiv Gandhi Zoological Park. And it's one of the top places to visit in Katraj Pune. It's famed for its large collection of snakes and reptiles.
A 13 feet long King Cobra is the prime attraction of this park. But it has over 20 species of snakes. The marvellous collection includes the Indian Rock Python and viper snakes, among other species. You'll find Indian crocodiles and turtles too, among the reptiles.
The snake park also has a library in the vicinity. It provides books and brochures on different snakes around the world. And all the information is available even in Braille.
From time to time, Katraj Snake Park organises snake festivals and programs to discourage ill-treatment of snakes and promote their conservation. It also works towards getting rid of the prevailing myths and misinformation related to snakes.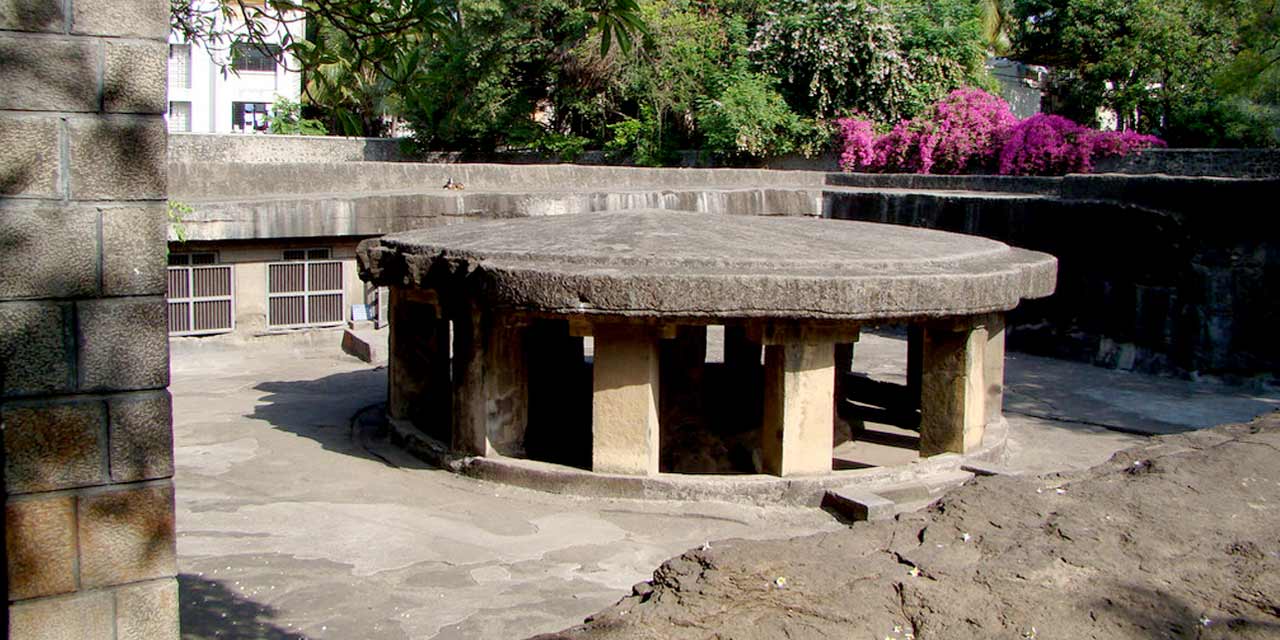 Pataleshwar Cave Temple is dedicated to Lord Shiva (also called Lord Pataleshwar). The temple, although left incomplete, is still an architectural beauty. And it's visited by tourists as well as devotees of Lord Shiva.
The temple was built in the 8th century. And as you enter it, you'll notice the enormous and finely crafted pillars of the temple. It has three sanctums, the central one of which is of Lord Shiva. The Shivalinga is installed here. A statue of Lord Shiva's carrier Nandi bull is right in front of the sanctum.
Pataleshwar Temple also has other cave-like structures. These have statues of Hindu deities like Lord Ram, Goddess Lakshmi, Lord Ganesha and others. A Nandi Mandapa, with a statue of Nandi bull, is also built in the centre of the temple courtyard.
Another attraction of the temple is a tiny grain of rice, with 5000 letters inscribed on it.
The entire temple complex is surrounded by gardens, and has a calm atmosphere. And it has arrangements for tourists to sit, relax and marvel at its grandeur.
Bhuleshwar Temple is another temple dedicated to Lord Shiva. And it attracts devotees from many neighbouring areas and other places in the state. It's also frequented by historians, researchers and architectural enthusiasts.
This temple was built during the 13th century. And it's known for its architecture.
Black basalt rock was used in the construction of this temple. And the architecture has Islamic elements like circular domes and minarets. Inside, you can see detailed stone-cut carvings all over the walls.
Bhuleshwar Temple has four sections, named Nandi Mandapa, Sabha Mandapa, Antarala and the garbhagriha (sanctum). It has five Shivalinga in the garbhagriha. And an interesting folk tale is associated with the temple. People say that when you offer a bowl of five sweets to the Shivalinga, one sweet disappears.
This temple houses idols of Lord Vishnu, Goddess Lakshmi and Lord Mahadeva too. An idol of Lord Ganapati in female attire (known as Ganeshwari or Lambodari) is also present here.
The temple is away from Pune city, in Daulat Mangalgad Fort, near Yavat village. And the cool atmosphere and peaceful ambience of the place creates a pleasant experience for the visitors. It's one of the best places to visit near Yavat Pune.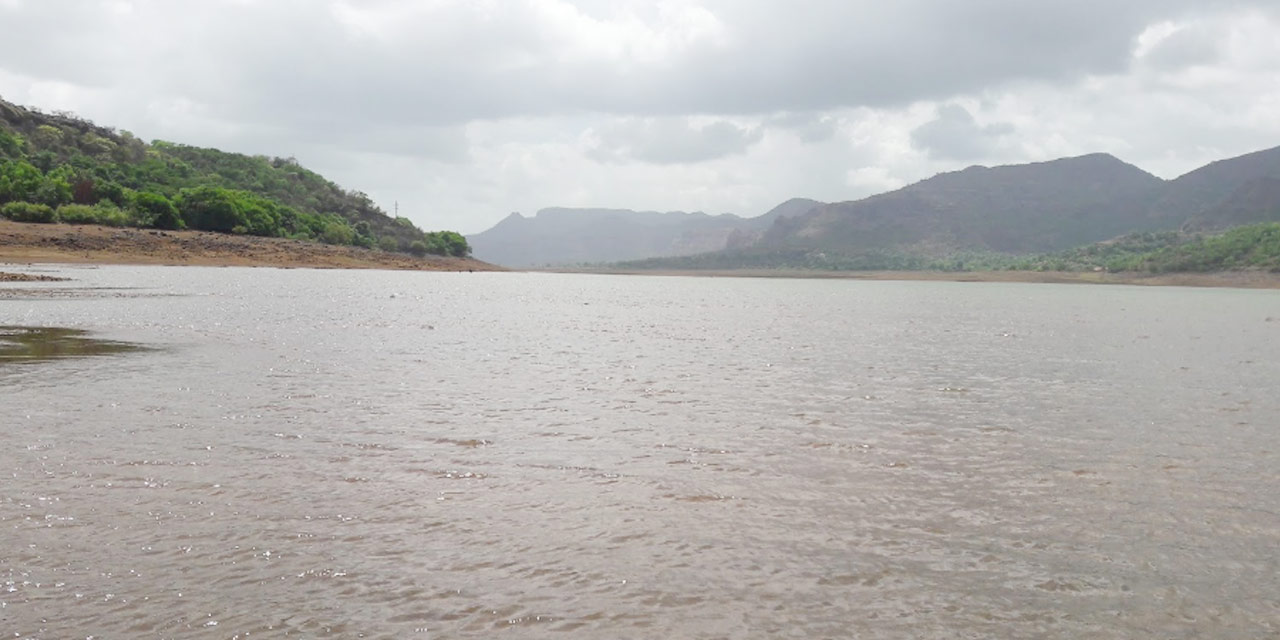 Mulshi Lake and Dam is among the most visited places near Pune. It's a popular picnic spot among the local people. Adventure activities like camping, trekking and photography are also available, making it one of the best places to visit in Mulshi Pune.
With lake-side cottages and camping options, it's a delightful weekend getaway destination. Here, you can enjoy campfire, watch birds or just bask in the scenic beauty of the mountain ranges.
Mulshi Lake has a peaceful and serene environment. And the surrounding Sahyadri ranges with lush greenery make it a local favourite among nature lovers. People love to enjoy its calm surroundings, away from the hustle bustle of the city, especially in the rainy months. It's one of the top places to visit in Pune during the monsoon.
Several farm houses and resorts have been developed in the area. And it's a preferred spot for short one-day and two-day trips.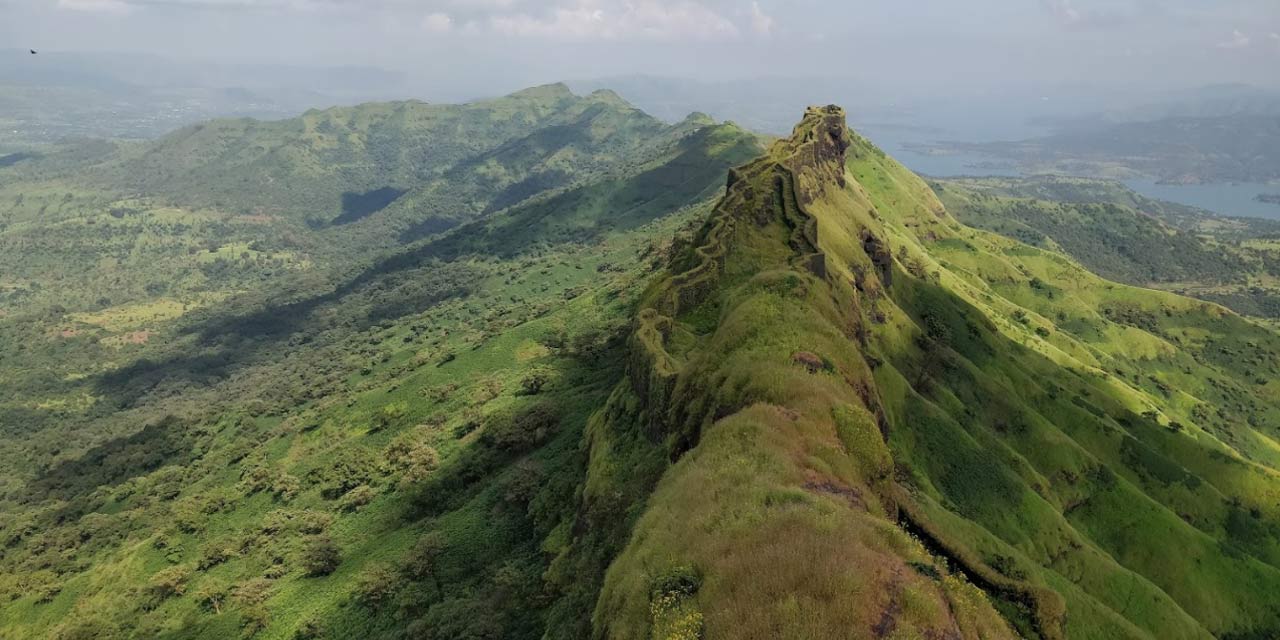 Rajgad Fort is another camping and trekking destination near Pune. It was built atop the Murumb Devacha Dongar hill during the reign of the Marathas.
The fort introduces you to the glorious past of Marathas. And it's a must-visit place for those who admire history. It was once the capital of the Marathas, and it has witnessed many battles fought by Chhatrapati Shivaji Maharaj.
This hill fort is surrounded by deep valleys. So, it can be accessed from only one side. And from the top, you can get some spectacular views of the Sahyadri mountain range and nearby valleys. You can even see Sinhagad Fort from here.
At Rajgad Fort, you can also relish many of the Maharashtrian delicacies. Several restaurants and small eateries are found near the trekking trails and camping areas.
Much of the fort is in ruins today. But you can still get a glimpse of the palaces, water cisterns, and caves.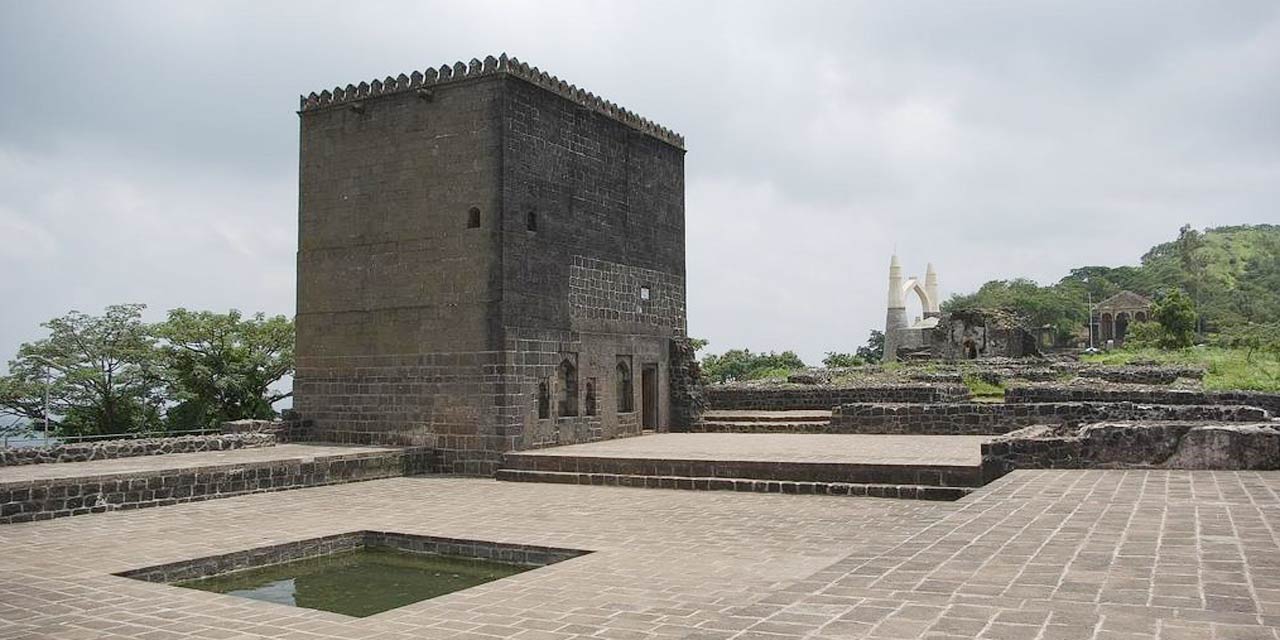 Shivneri Fort is the birthplace of Chhatrapati Shivaji Maharaj. It is also the place where Shivaji received his early training. And its magnificence attracts a considerable number of visitors. It was built as a military fortification in the early 16th century. And it has passed multiple hands.
Mud walls are built all around it. And multiple gates guard the entry. Inside the fort, you'll find a prayer hall, a tomb and a mosque. It also has statues of young Shivaji and Jijabai (his mother) here. The fort also has a pond called Badami Talav and two water springs – Ganga and Yamuna.
Shivneri Fort is a delightful picnic spot for the local people. And the terrain around makes it popular among the trekkers too. It's an ideal destination for a quick escape into the lap of nature and quiet surroundings.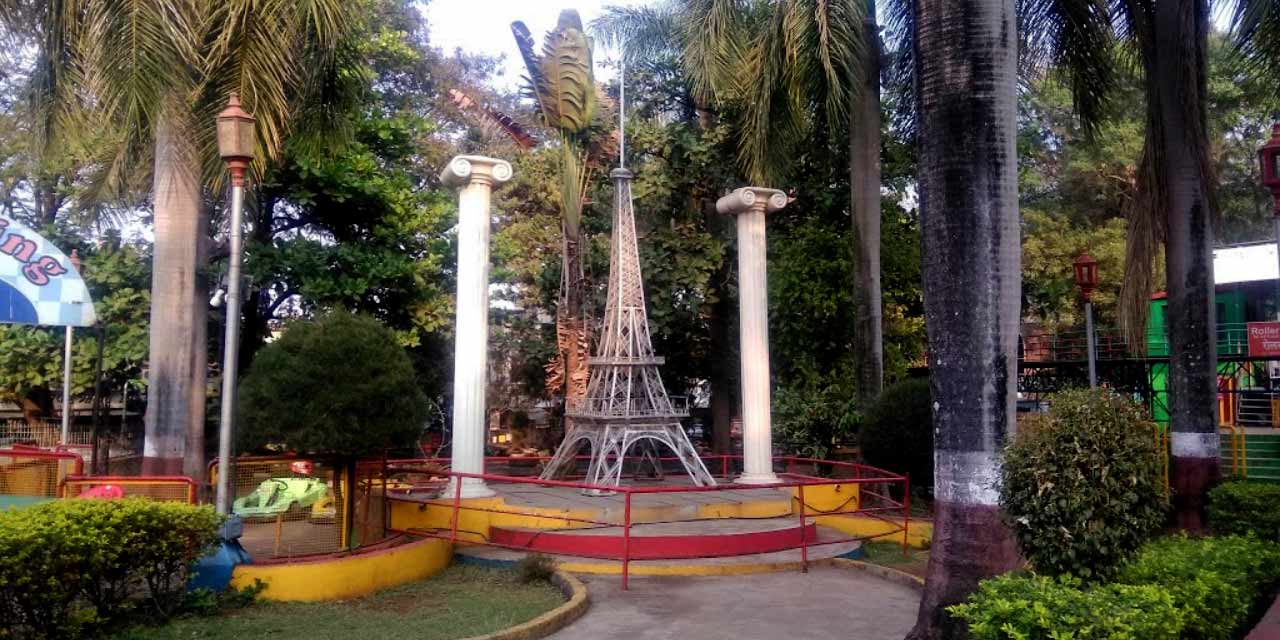 Appu Ghar boasts of being the very first amusement park in Pune city. And it's one of the best places to visit in Pune with family and kids. It's known as an eco-friendly entertainment arena which can entertain all age groups.
This amusement park offers not just fun rides but also a serene lake and hilly terrains. And the vibrant environment alongside makes Appu Ghar the mini-Disneyland of Pune.
Appu Ghar amusement park has varied thrilling rides for adults as well as kid-friendly rides. Some of the rides in the park are Appu Columbus, My Fair Lady and Roller Coaster. Among the kid-friendly rides are Appu Express, Jumping Frog and Mini Octopus.
Then, rides like Guided Car and Striking Car are an opportunity for the entire family to enjoy together. The park also has a haunted house – Bhoot Bangla, and a Bhool Bhulaiya maze.
Other Places to Visit in Pune
Pune has many other popular places to explore. Adventure enthusiasts and nature lovers have Parvati Hill to visit. It's popular among the trekkers and you can see a beautiful sunset from the top. Pune Okayama Friendship Garden, Empress Botanical Garden and Butterfly Park are other top places to go in Pune in the evening.
For those who would like to explore religion and spirituality, the city has Sri Ahobila Mutt's Balaji Temple and ISKCON NVCC Temple. They're known for their peaceful atmosphere and surrounding greenery.
Other popular temples in Pune are Sarasbaug Ganapati Temple and Tulsibaug Ganapati Temple. It also has Gurudwara Guru Nanak Darbar and St. Mary's Church.
Mahatma Phule Museum and Joshi's Museum of Miniature Railways are the other top places to visit in Pune city. And Pune also has a Tribal Museum where you can learn about the life and culture of the local tribes.
Seven Wonders Dream Park, SkyJumper Trampoline Park and Pimpri Chinchwad Science Park are a few other places you should check during your Pune visit. These tourist spots have fun activities and entertainment centres you'll love to explore with friends. Kids too, find these places attractive.
---
You'll find many unique places to visit in Pune. From places to visit for a winter getaway to camping destinations with friends, Pune gives you a lot of choices. Whether you want to go somewhere early in the morning or late in the evening, you have a long list of suitable places.
Your favourites may vary. But you'll find many places to spend your time in Pune, whether you're visiting with friends or as couples.