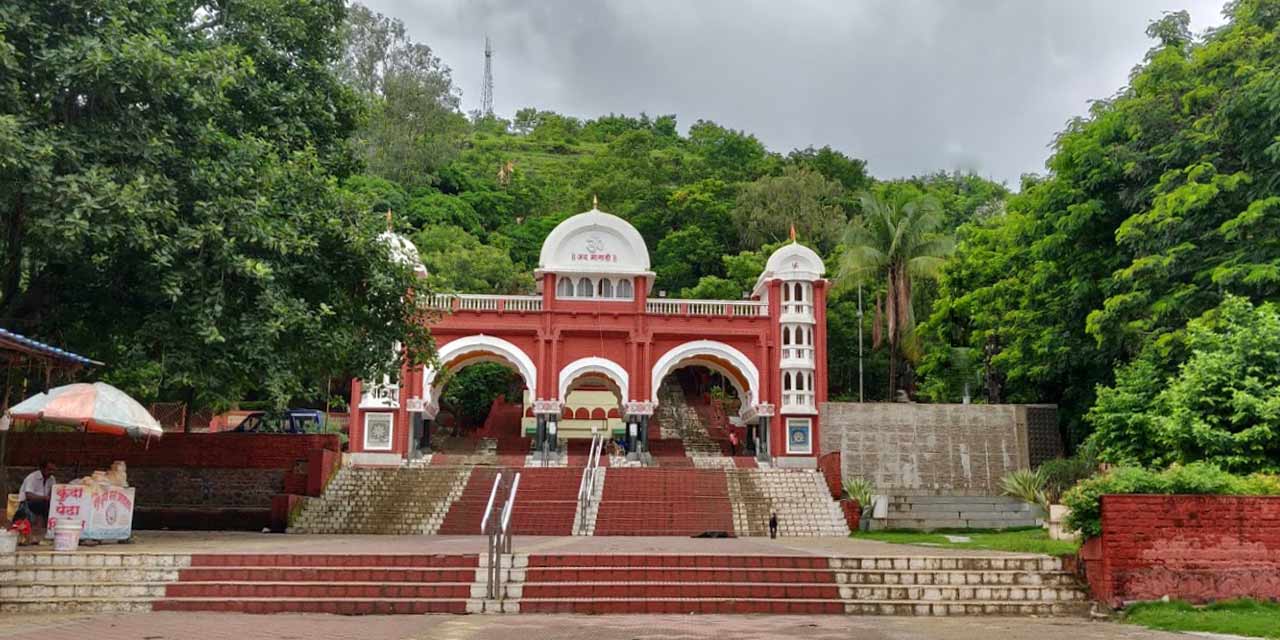 Chaturshringi Temple Pune Entry Fee
Chaturshringi Temple Pune Phone
---
Rating:

| 4/5 stars
Based on total 57 reviews
Chaturshringi Temple Pune Address: Senapati Bapat Road, Near, Pune University Rd, Gokhalenagar, Pune, Maharashtra, 411016, India
Pune Tour Packages
Chaturshringi Temple Pune Timings
| Day | Timing |
| --- | --- |
| Monday | 6:00 am – 9:00 pm |
| Tuesday | 6:00 am – 9:00 pm |
| Wedesday | 6:00 am – 9:00 pm |
| Thursday | 6:00 am – 9:00 pm |
| Friday | 6:00 am – 9:00 pm |
| Saturday | 6:00 am – 9:00 pm |
| Sunday | 6:00 am – 9:00 pm |
Note: Chaturshringi Temple Pune is closed at 12:30 pm on Tuesdays and Fridays.
Links:
Website
|
Map
---
Pune is one of the few famous cities that upholds the cultural and spiritual heritage of India. Every year Pune welcomes millions of tourists to its grand palaces, forts, and temples that have rich historical significance. It has been a center of religious tourism for housing famous temples and shrines like Omkareshwar Temple, Neelkantheshwar Temple, Khandoba Temple, Balaji Temple, and many more.
One such temple with an inspiring history and beautiful architecture is the Chaturshringi Temple. Located on Senapati Bapat Road in Gokhale Nagar, Chaturshringi Temple has been visited by devotees for ages. The reigning goddess of this temple, Shri Chaturshringi, represents power and faith. The goddess is also known as Ambareshwari.
The Chaturshringi Temple, one of India's oldest and largest temples, is also famous for its scenic beauty. Situated on a hillside and surrounded by lush greenery, it's one of the must-visit sightseeing places in Pune.
History of Chaturshringi Temple
The Chaturshringi Temple has a rich history that goes back to the era of the Peshwas, around 250 years ago. According to the legends, a wealthy money lender and mint owner Durlabhsheth Pitambardas Mahajan was the owner of this sacred temple in Pune. He was a highly religious person and devoted to Devi Saptashrungi. Every year during the full moon day of Chaitra, he used to travel to the hills of Vani (near Nasik), which is around 300 km from Pune, to visit the temple of Devi Saptashrungi.
However, due to old age, Durlabhsheth stopped visiting Vani to worship the goddess after a few years. It was a great sorrow to him that he was unable to travel. Because of his true devotion, deep sadness, and prayers, the goddess came in his dream and suggested to him to visit the North-West of Pune and bring her idol so she could be near her devotee. And to fulfill the Goddess' command, Durlabhsheth went to the mentioned place, and miraculously he found the statue of the goddess.
Out of gratitude and happiness, Durlabhsheth established a temple at the same place where he found the idol. And this way, it became the origin story of one of the oldest temples in Pune. Later, the temple was renovated from time to time. And currently, it is maintained by Shri Devi Chaturshringi Mandir Trust.
Architecture of Chaturshringi Temple
Situated at a hillside, Chaturshringi Temple is around 90 ft high and 125 ft. wide. As the temple is built across four mountain ranges, it is named Chaturshringi or "four peak mountains." You have to climb over a hundred steps to reach the main abode of Goddess Chaturshringi.
Apart from this, inside the premise, you can also witness temples of Goddess Durga and Lord Ganesha. The temple of Lord Ganesha includes eight miniature idols of Ashtavinayaka, each situated at four different hillocks.
The steps to reach the shrine of Goddess Chaturshringi are well constructed. After every six steps resting spots are constructed. You can see several stopping places and gardens with drinking water arrangements to make the climb easy. Dharamshala and Nagarkhans are available as well for devotees who wish to spend nights here.
Image Gallery of Chaturshringi Temple Pune
Things to do at Chaturshringi Temple
The surroundings of Chaturshringi temple are blessed with beautiful scenery. Apart from offering your prayers to the goddess, you can enjoy the beauty of hills and lush greenery. On your way to the temple, if you want to take a rest, stop at any resting place and drink some fresh water. There are lots of statues, and well-maintained gardens available to make your journey to the temple enjoyable. If you visit the temple during the occasion of Navratri, you can be a part of the grand fair and crowds of devotees.
Entry Fee and Timings of Chaturshringi Temple
There is no entry fee and the temple is open to all devotees around the world.
The Chaturshringi Temple is open from 6:00 am to 9:00 pm on all days. However, timings may change on different religious occasions and festivals.
How to Reach Chaturshringi Temple
Airport- The Pune International Airport is only 14 km from the city. You can book a cab from top car rental companies in Pune to reach the temple.
Railway- The Shivajinagar railway station is just 4 kilometers away from Chaturshringi Temple. It is the nearest railway station to the temple. You can also reach the temple via Pune Junction, which is almost 7 km of distance.
Roadway- The Chaturshringi Temple is well connected to the roads. Plenty of buses, taxis, and auto rickshaws are available every day from nearby areas of the temple.
---
Book an all-inclusive Pune tour package with us to make the most of your holiday. We at Pune Tourism, a division of Holidays DNA, present our clients with a wide variety of deals. Our experts carefully design the travel packages, suiting your requirements and budget constraints. To know more, reach us out by filling our Contact Us form.
Location Map for Chaturshringi Temple Pune