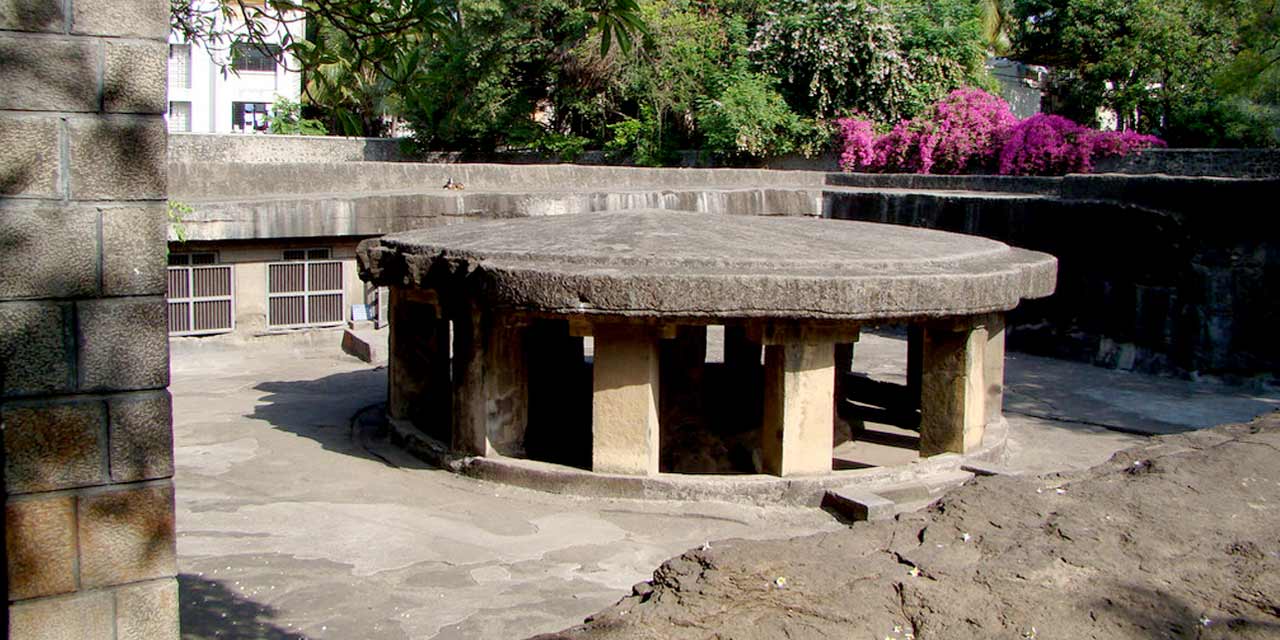 Pataleshwar Cave Temple Pune Entry Fee
Pataleshwar Cave Temple Pune Phone
---
Rating:

| 3/5 stars
Based on total 56 reviews
Pataleshwar Cave Temple Pune Address: Jangali Maharaj Road, Revenue Colony, Shivajinagar, Pune, Maharashtra, 411005, India
Pune Tour Packages
Pataleshwar Cave Temple Pune Timings
| Day | Timing |
| --- | --- |
| Monday | 8:30 am – 5:30 pm |
| Tuesday | 8:30 am – 5:30 pm |
| Wedesday | 8:30 am – 5:30 pm |
| Thursday | 8:30 am – 5:30 pm |
| Friday | 8:30 am – 5:30 pm |
| Saturday | 8:30 am – 5:30 pm |
| Sunday | 8:30 am – 5:30 pm |
Links:
Website
|
Map
---
Located on the Jangli Maharaj Road, Pataleshwar Cave Temple is devoted to the Lord Pataleshwar, the God of the Underworld. Built in the 8th century, this temple is visited not by religious tourists but by everyone who admires architectural beauty. Amidst the busyness of Jangli Maharaj Road, this temple with its calm atmosphere, offers visitors a much needed respite.
It is said that the Pataleshwar Cave Temple has been carved out from a single rock. It is also dedicated to the Lord Shiva and Nandi. There are also statues of various Hindu Gods and Goddesses such as Goddess Sita, Goddess Lakshmi, Lord Ram, Lord Lakshman, and Lord Ganesh. A majestic shivalingam is also built under its roof, at the main shrine of the temple. This temple has huge pillars, adding on to its magnificence.
The construction of this temple, which was inspired by the Elephanta caves, was left uncompleted. Owing to this, there is no marked entrance to Pataleshwar Cave Temple. One of the way to enter it via an open area next to a majestic banyan tree. A more known temple, Jangli Maharaj Mandir, which has the samadhi of Jangli maharaj, a follower of Swami Samarth, is located close by. There is also way inside the JM temple complex to reach this cave temple.
Pataleshwar Cave Temple is now under the maintenance of the Archaeological Survey of India (ASI). You can visit the temple at any time between 8 in morning to 5.30 in evening.
Image Gallery of Pataleshwar Cave Temple Pune
Location Map for Pataleshwar Cave Temple Pune