Pune, located in the western state of Maharashtra, is known for its rich history, cultural heritage, and pleasant weather. The city was once the political and cultural capital of the Maratha Empire. You can best explore the history and heritage of the city by booking Pune vacation packages.
The city offers a unique blend of history, culture, and modernity, catering to every tourist's taste. Pune has many historical sites such as the Shaniwar Wada Fort, Aga Khan Palace, and Sinhagad Fort for history lovers.
Spiritual seekers can find bliss at Dagdusheth Halwai Ganapati Temple, Omkareshwar Temple, and Pataleshwar Cave Temple. Enjoying scenic views of the nearby hills, indulging in local street food, and exploring the vibrant nightlife scene are fun activities to keep you entertained while in town.
Make the most of your time in Pune by booking Pune vacation packages from Holidays DNA. Our team of experienced vacation planners has put together various sightseeing options and activities to enjoy in the heritage city. For an enriching experience, we also offer comfortable accommodation options and authentic culinary affairs. You can also customize our Pune vacation packages to make your time in the city memorable.
Why do Indians love Pune for vacation?
Pune is one of the most popular tourist destinations in India. It is known for its quaint streets, bustling markets, delicious food, and mesmerizing nightlife. In addition, the city's climate is pleasant throughout the year, making it an ideal destination all year round.
Undoubtedly, Pune stands out from other cities, as it can offer a distinct blend of history, culture, education, and modernity. Its rich cultural heritage, dating back to the Maratha Empire, can be seen in its numerous historical sites, such as the Shaniwar Wada Fort and the Aga Khan Palace. Additionally, despite its strong connection to its past, Pune embraces modernity and maintains a youthful energy.
Pune is a unique blend of urban and natural beauty and every tourist's favorite city. In addition, the surrounding hills and scenic landscapes make it an ideal getaway spot for nature lovers.
Packages Overview
Pune is an amazing city, and it has something for everyone. Whether you are looking for a spiritual experience, leisurely strolls by the lake, or thrilling nightlife, Pune vacation packages from Holidays DNA include luxurious accommodations, sightseeing tours, culinary experiences, and much more to make your trip memorable.
Experience the culture and beauty of this vibrant city with one of our customized Pune vacation packages. From historical monuments to Pune's revered temples, you can witness the city's heritage on a comfortable ride in a private car.
We offer packages for all budgets and interests. You can choose from one of our handcrafted Pune vacation packages or get them tailored to meet your needs. With comforting accommodations, delicious meals, sightseeing trips, and fun activities included in every package, you can have an amazing vacation without having to worry about anything.
Why Book with us?
Pune offers many attractions and activities, making it an ideal destination for families, couples, groups, and solo travelers. Pune vacation packages from Holidays DNA come with all facilities you would need on your trips, such as flights, hotels, sightseeing tours, transfers, and meals.
Our Pune vacation packages are designed to provide the best experience possible to all kinds of travelers by customizing them according to their needs and preferences. Our team will ensure you explore Pune in the most convenient way possible.
With Pune vacation packages from Holidays DNA, you can explore Pune's historical monuments, spiritual temples, vibrant markets, and unique culture without having to worry about any of the hassles associated with a regular trip.
Resort & Hotels options with our Pune Vacation Packages
Pune offers a variety of accommodation options for high, mid, and low-budget travelers. Some of the popular luxury hotels and resorts in Pune include The Hyatt and Taj Vivanta. The Westin Pune Koregaon Park offers spas, an outdoor pool, and a 24-hour fitness center.
JW Marriott Hotel Pune has luxurious rooms with high-class fine-dining facilities, while The Conclave offers outdoor dining and beautiful suites. Novotel Pune Nagar Road and Royal Orchid Golden Suites offer multiple modern amenities.
The top budget hotels in Pune include Hotel Green Hill, with modern amenities and dining facilities. Hotel Swastik and Hotel Manama offer a luxurious dining experience. Budget-friendly options include Hotel Shree Panchratna and Park Central Hotel.
Popular Sightseeing Places in Pune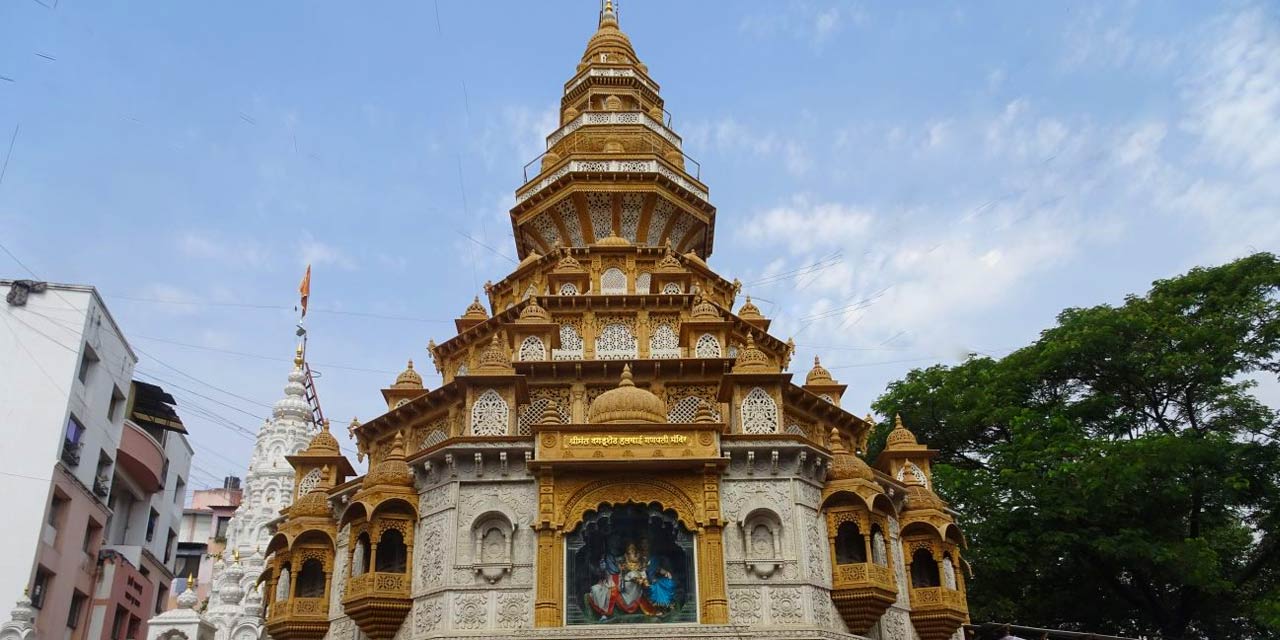 The Dagdusheth Halwai Ganapati Temple is a Hindu shrine dedicated to Lord Ganesha. It was constructed in 1893. The temple has stunning architecture, including its grand entrance and the intricate carvings that adorn the walls and pillars. The temple attracts large crowds of devotees and tourists, especially during the Ganesh Chaturthi festival.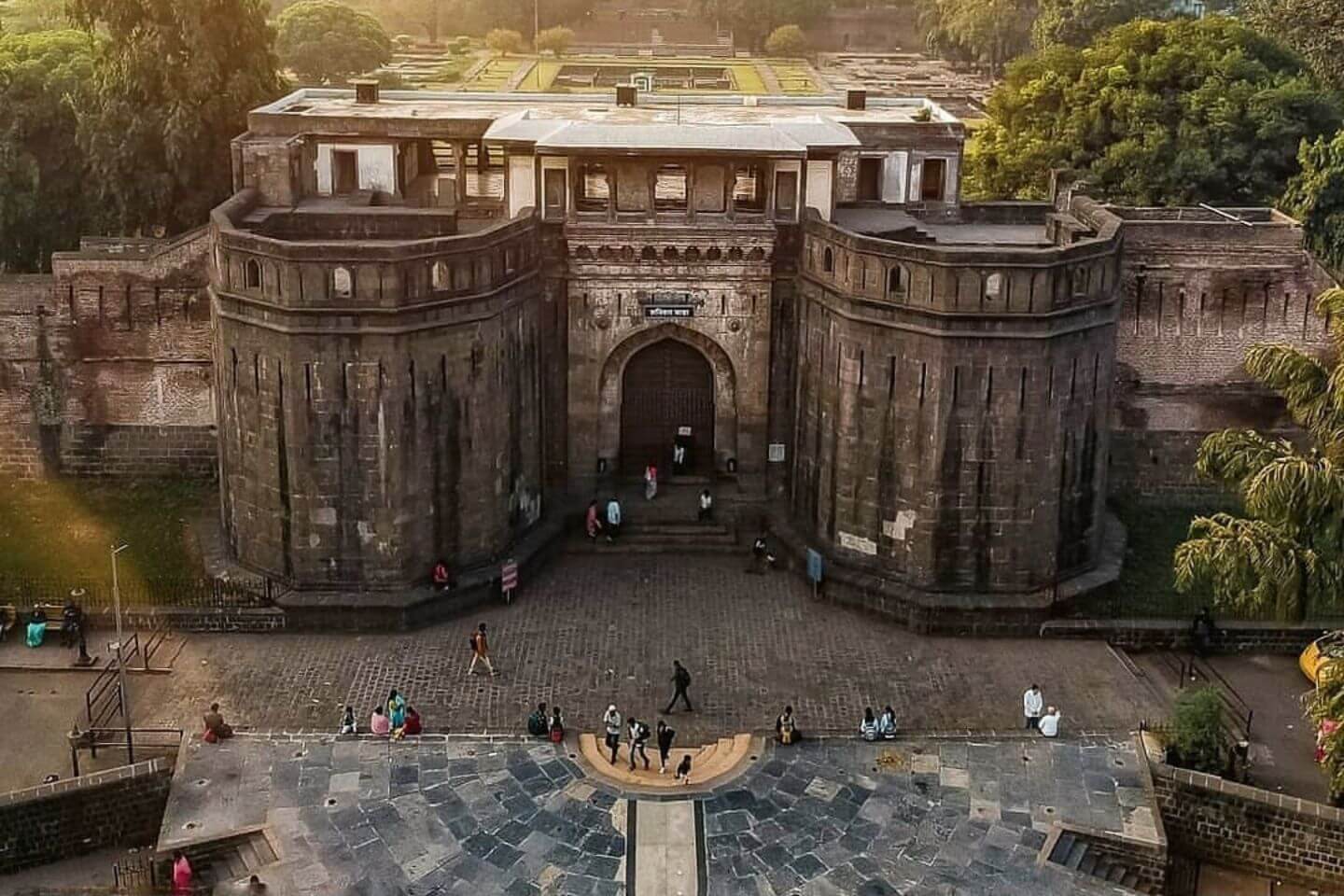 Shaniwar Wada is a historical fort built in 1730 by the Maratha ruler, Peshwa Baji Rao I. Architecture enthusiasts can admire the grand entrance gate decorated with intricate carvings and sculptures. The fort has a beautiful Mughal-style garden with a lotus-shaped fountain. You can enjoy the music and light show conducted here every evening.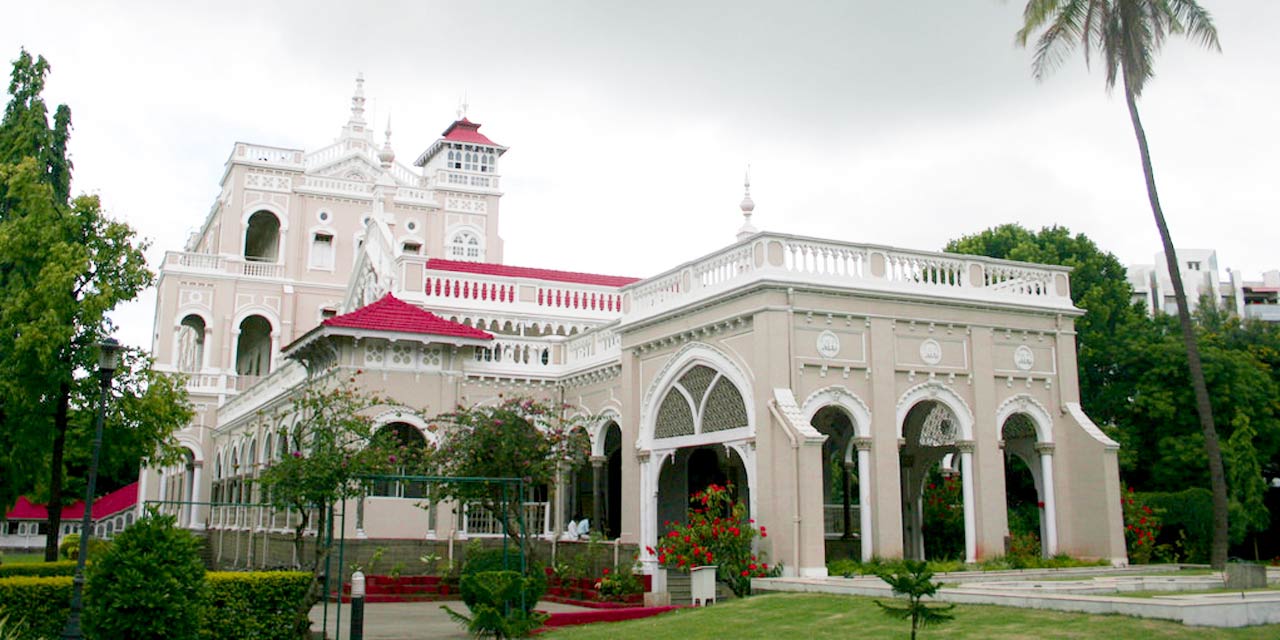 The Aga Khan Palace is a historic building built in 1892 and commissioned by Sultan Muhammed Shah Aga Khan III. You can admire the regal architecture of the palace. Today, the palace houses the memorial of Kasturba Gandhi. History lovers can view artifacts, photographs, and personal belongings associated with the Mahatma.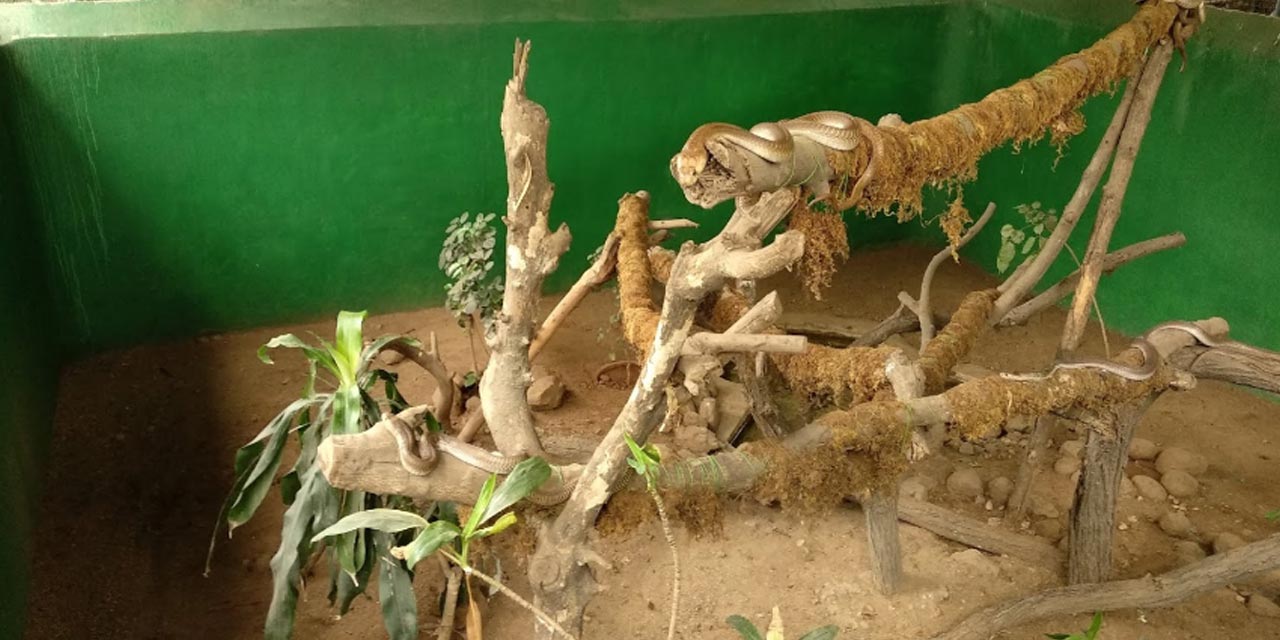 The Katraj Snake Park is a popular tourist destination known for its collection of snakes, turtles, and reptiles. The park is inside the Rajiv Gandhi Zoological Park. It features 22 different species of snakes, including cobras, pythons, and vipers. You can discover more about the history and biology of snakes. Educational programs are conducted to address doubts and myths related to snakes.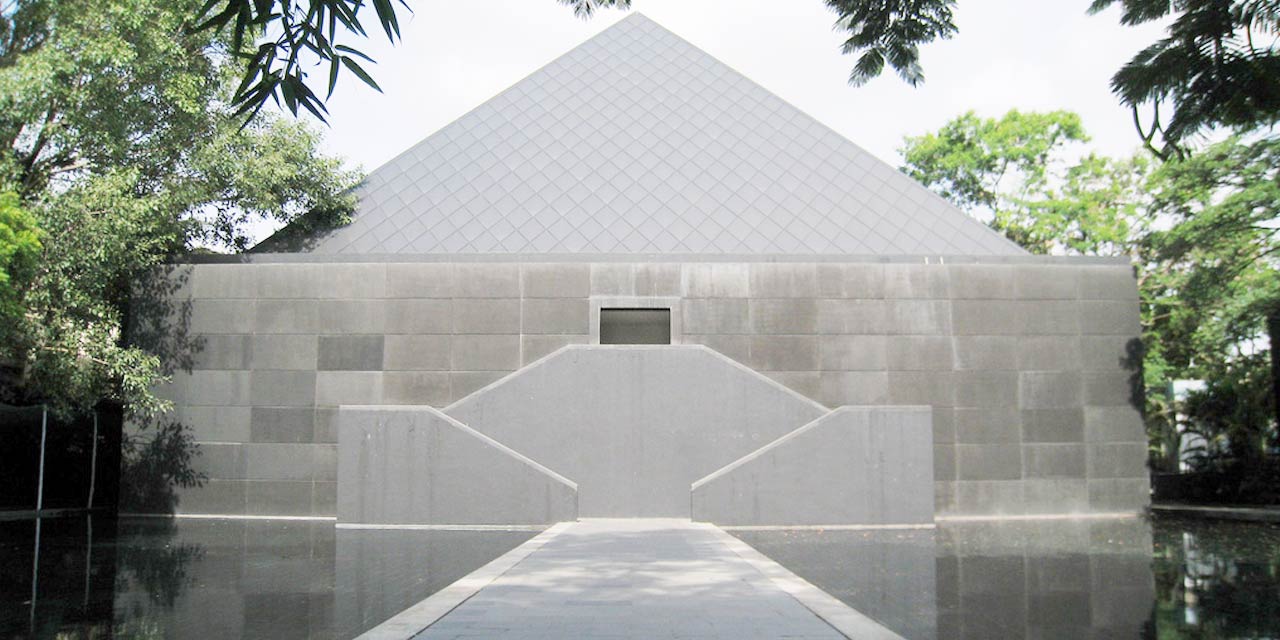 The Osho Ashram, founded by the spiritual teacher Osho Rajneesh, is a spiritual retreat. It is dedicated to promoting spiritual growth and self-discovery. You can engage in meditation, yoga, therapy, and other forms of self-exploration to help deepen your spiritual practice. The ashram also has a bookstore and cafe.
Activities & Things to Do in Pune
The cultural life of Pune is vibrant and colorful. The city's numerous museums, art galleries, and performing arts centers provide visitors with an insight into the history and culture of Maharashtra.
A popular destination is the Raja Dinkar Kelkar Museum which showcases a unique collection of artifacts collected by Dr. Dinkar G. Kelkar from all over India. The museum houses a wide array of fascinating items, such as jewelry, musical instruments, weapons, and figurines from various eras.
Nature lovers must visit the Mulshi Dam and the Bhushi Dam for outdoor recreation and scenic views. Art lovers will enjoy the vibrant music and dance performances conducted as part of festivals and events in Pune City.
For outdoor lovers, there is plenty to do around Pune, including camping, trekking, river rafting, and hiking in various nearby spots such as Sinhagad Valley, Kothaligad Fort, and Rajgad Fort. Explore its majestic hills with trekking or rappelling, or indulge in a fun hot air balloon ride over the city skyline. Indulge in water sports at Pavana Lake or Mulshi Dam. You can even join an exciting jungle safari tour at Bhimashankar Wildlife Sanctuary.
From bustling street markets to upscale malls, Pune is an ideal shopping destination for all. Laxmi Road and Tulsi Baug are popular markets for clothes, accessories, jewelry, and household items. You can buy the famous Poona Saris here for your loved ones. Jungli Maharaj Road is known for its street food, local crafts, and unique boutiques.
Check out the Phoenix Market City mall for an upscale shopping experience. The Koregaon Park neighborhood is known for its boutiques, cafes, and art galleries. You can buy Chiwda, Puran Poli, and Bhakarwadi for your foodie friends. Taste the regional culinary delights, from the traditional Maharashtrian thali to delectable street snacks.
How to reach Pune
Pune International Airport, or Lohegaon Airport, is only 10 km from the city's center. In addition, major airline providers ply flights between Pune and other major cities, including Chennai, Hyderabad, Mumbai, and Delhi.
Pune is easily accessible by train and has connections with major cities nationwide. Deccan Queen and Shatabdi Express are well-known trains running to and from Mumbai.
Pune has an excellent road network. State-owned bus companies offer the majority of bus services. Major cities near Pune are Aurangabad, Mumbai, Ahmadnagar, and Bijapur, all accessible via road.
---
Pune is a traveler's dream destination. Its rich history and cultural heritage, vibrant cultural scene, natural beauty, delicious food, exciting adventure sports, and welcoming people are just a few reasons to plan a vacation. In addition, the pleasant weather in Pune will make your stay fun and memorable.
Our Pune vacation packages make your vacation planning a breeze. We offer carefully curated packages to ensure you get the best of Pune, with pre-planned itineraries for everything from sightseeing to shopping and dining. From budget-friendly options to luxurious stays, we have something for every traveler's needs.