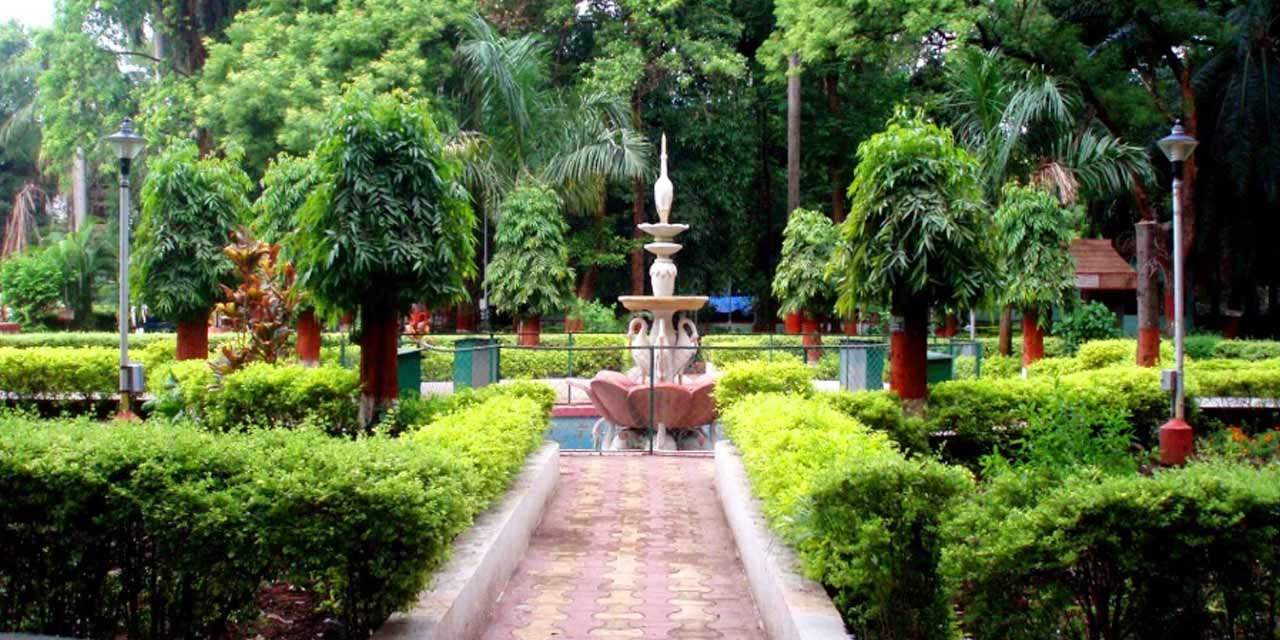 Kamala Nehru Park Pune Entry Fee
Kamala Nehru Park Pune Phone
N/A
---
Rating:

| 4/5 stars
Based on total 52 reviews
Kamala Nehru Park Pune Address: Harshvardhan Society Lane Number 11 Deccan Gymkhana, Erandwane, Pune, Maharashtra, 411004, India
Pune Tour Packages
Kamala Nehru Park Pune Timings
Day
Timing
Monday
6:00 am – 11:00 am
4:00 pm – 8:00 pm
Tuesday
6:00 am – 11:00 am
4:00 pm – 8:00 pm
Wedesday
6:00 am – 11:00 am
4:00 pm – 8:00 pm
Thursday
6:00 am – 11:00 am
4:00 pm – 8:00 pm
Friday
6:00 am – 11:00 am
4:00 pm – 8:00 pm
Saturday
6:00 am – 11:00 am
4:00 pm – 8:00 pm
Sunday
6:00 am – 11:00 am
4:00 pm – 8:00 pm
Links:
Website
|
Map
---
The 8th metropolitan of India- Pune, is home to the biggest technology companies and the best tourist spots. However, the chaos and hectic schedule leave professionals with no time for themselves. Amidst this hustle, Pune has a copious list of gardens and parks that lets the inner peace in you survive.
The clean and green gardens are a perfect getaway to escape your routine and ring in the sense of freshness. Among them, the Kamala Nehru Park holds a special place in the heart of Pune.
This garden has something for every age group, from exercising in the park to sitting with your loved ones to watching your children enjoy the swings.
#Trivia: Ashok Ghorpade is the garden superintendent at the Kamala Nehru Park in Pune.
All you need to know about the Kamala Nehru Park in Pune
Spread over an area of 10 acres, this park got its name from the wife of the first Prime Minister of India, Pandit Jawaharlal Nehru. It was built in 1956 and has been blossoming since then.
A lush green park is a perfect place for nature lovers. You can breathe in the fresh air from the 330 small and big trees planted here. Out of these fresh green trees, 186 are big trees providing beauty to the place.
Huge trees like peepal, mango, Ashok, sandal, etc., provide you with the much-needed shade you need on a warm summer evening. The park blooms with vibrant and colourful flowers spread all around the premises to catch your attention.
There are 3 entrances to the park- two northern and one western. The western entrance has a peepal tree where you will see the park's demarcated do's and don'ts. There are two well-maintained and pristinely trimmed lawns in the park that are ideal for picnics, taking a leisure jog, or spending time with your family and friends.
#Trivia: Kamala Nehru Park in Pune is not a pet-friendly park and prohibits playing loud music.
The park is replete with swings and slides for kids of most age groups and serves as a perfect getaway from their busy schedules.
#Trivia: It also has a real HF-24 Marut fighter jet placed in the park manufactured by Hindustan Aeronautics Limited. It was used in the 1971 war and was phased out by 1985.
You can enjoy the cool water near the fountain that is beautifully decorated with sculpted swans and herons and is a great place to click some excellent photographs. The park also has a separate dancing fountain that comes alive with music every evening. It is a sight to behold!
It has a couple of well-spread seating areas and figures of animals carved in the bushes. If you love butterflies, you will be in for a pleasant surprise to see various of these little creatures hovering on the gorgeous flowers around.
You can also see a small Bonsai Garden at the Kamala Nehru Park in Pune, which the Bonsai Study group created in 1990. It is, incidentally, the first-of-its-kind garden in India. You can not only observe the well-pruned bonsais but also see how they are given shape and learn their techniques better.
Location of the Kamala Nehru Park
The Kamala Nehru Park is off Dr Ketkar Road in Erandwane, Pune.
It is a few kilometres away from the Deccan Gymkhana. It is fondly also referred to as Chidiya Ghar by the locals around.
Image Gallery of Kamala Nehru Park Pune
Entry fee and timings of Kamala Nehru Park
The Kamala Nehru Park in Pune is one of the most prominent tourist spots in Pune and is open to visitors from 6 am to 11 am and then from 4 pm to 8 pm every day. There is no entry fee to visit the park.
Best time to visit the Kamala Nehru Park
Pune experiences dry heat and is best avoided from March to mid-May. The remaining months are ideal for travelling to one of Maharashtra's most prominent tourist places and enjoying the peace you deserve on your vacation.
Winter is the best time to visit Pune and soak in the city's goodness.
How to reach Kamala Nehru Park in Pune?
Pune is one of the most accessible cities from any corner of India. With several trains and flights connecting different parts of the country, you can reach Pune quite easily. It has an array of luxury interstate buses running from across India.
Choose your preferred mode of travel and get to the Oxford of the East to make the most of your holiday here. Take a cab from top car rental companies in Pune to move around the city comfortably without any hassle.
The Kamala Nehru Park is quite a prominent landmark, and you can spend a couple of hours strolling in the park with your family and friends.
---
Peace and tranquillity- the two ornaments that make the soul happy can only be found in a secluded place. Kamala Nehru Park is one such place where you can rejuvenate your body among the lush green trees. This park holds a special place among the list of parks Pune has and is a must-visit during your trip to Pune. So, go ahead, grab your bags, put on some cool clothes and head to the Kamala Nehru Park in Pune to get away from the bustle of the city. Book a Pune Tour package from Pune Tourism, a division of Holidays DNA to explore this beautiful city. Know more about us by filling out the Contact Us form.
Location Map for Kamala Nehru Park Pune