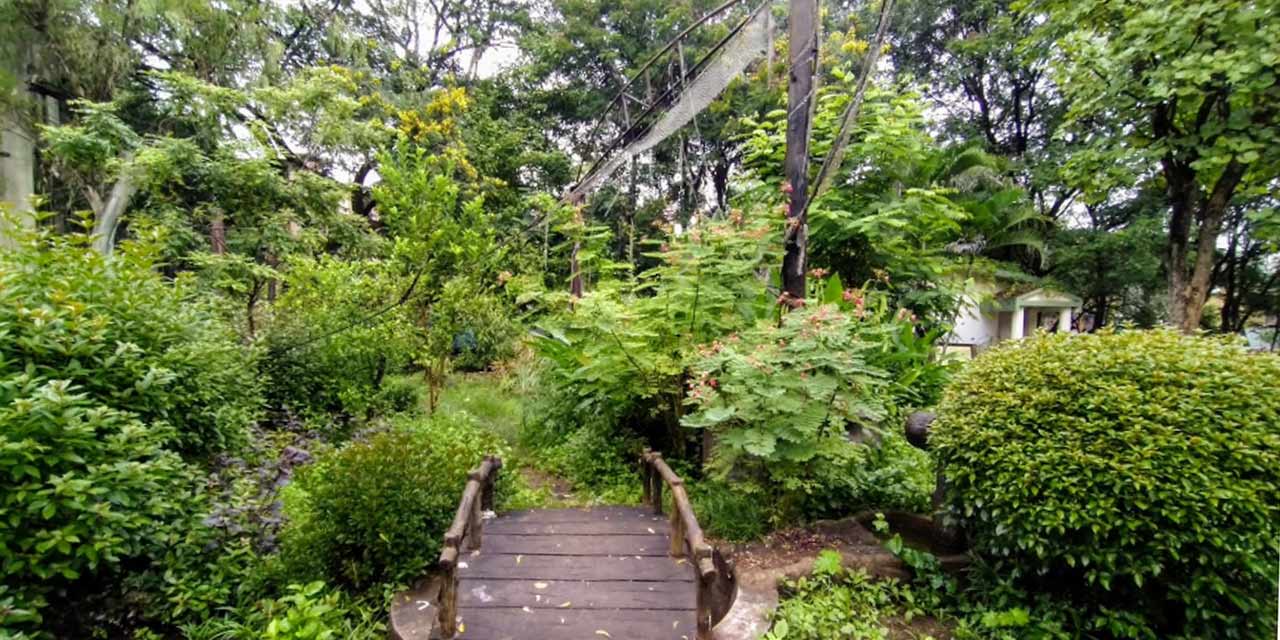 Butterfly Park Pune Entry Fee
Butterfly Park Pune Phone
N/A
---
Rating:

| 3/5 stars
Based on total 65 reviews
Butterfly Park Pune Address: 11, Aranyeshwar Marg, Aranyeshwar Nagar, Parvati Paytha, Pune, Maharashtra, 411009, India
Pune Tour Packages
Butterfly Park Pune Timings
| Day | Timing |
| --- | --- |
| Monday | 10:00 am – 5:00 pm |
| Tuesday | 10:00 am – 5:00 pm |
| Wedesday | 10:00 am – 5:00 pm |
| Thursday | 10:00 am – 5:00 pm |
| Friday | 10:00 am – 5:00 pm |
| Saturday | 10:00 am – 5:00 pm |
| Sunday | 10:00 am – 5:00 pm |
Links:
Website
|
Map
---
Pune has always attracted many tourists and wanderlusts from the world over. Once known as the retirees' paradise, Pune has evolved from a quiet and quaint city to a bustling metro today. Laden with different architectural delights and historical monuments, Pune is your quintessential tourist destination of Maharashtra.
The base of the Peshwas and the cultural boiling pot of Maharashtra, Pune has something for every wanderlust. Some of the popular tourist attractions of Pune include Shaniwar Wada, Sinhagad fort, Rajiv Gandhi IT Park in Hinjewadi, War memorials and museums, Japanese Garden, Ashtavinayak Ganapati of Dagdusheth, Mahalaxmi, Sarasbaug, Aga Khan Palace, and much more.
One of the recent additions to the beautiful tourist spots of Pune is the gorgeous Butterfly Park. Sitting in the lap of nature and providing a picturesque atmosphere, this park is undoubtedly one-of-a-kind in Pune.
All about the Butterfly Park of Pune
You must have been to parks and zoos to see birds and animals, but have you ever been to a Butterfly Park! Yes, amidst the hectic schedule of busy city life is a park full of vibrant, lively, and colourful flying creatures- Butterflies.
Spread over an area of 1.5 acres near Aranyeshwar Nagar, the Butterfly Park is a hidden treasure of Pune. The park was inaugurated on 8th March 2011, and since then, it has been maintained by the Pune Municipal Corporation (PMC).
The Maharashtra state has over 150 species, out of which 80 species can be seen here, with over 10,000 butterflies residing in the park. The authorities have maintained tents with a humidity level that attracts butterflies.
#Quick tip: Make sure you carry your binoculars with you and also a good heap of patience.
To ensure a proper atmosphere for the butterflies, nectar flowers, shrubs and trees where butterflies can lay their eggs are maintained here. Other than butterflies, the park is home to many insects and birds.
Boards showing the life cycle of butterflies provide a detailed description of the same. A small gallery with pictures of the butterflies is carefully laid out with all the details.
#Trivia: The Papillon Butterfly Park is connected to a 1 Km long jogging track to Nala Garden.
The Butterfly Park in Pune is a tranquil destination to explore with your kids and make them spend time in nature.
Location of the Butterfly Park in Pune
It is located in the quiet corners of Sahakarnagar in Pune, near Parvati Paytha. Out of the many hidden wonders, the Papillon Butterfly park is a must-visit during your tour of Pune.
#Note: Papillon means Butterfly in French.
Image Gallery of Butterfly Park Pune
Entry fee and timings of Butterfly Park in Pune
You can explore the astounding beauty of Butterfly Park in only ₹5/-. The Butterfly Park remains open all through the week. It opens at around 10 am and closes by 5 pm.
#Note: It will probably take you around 1.5 hours to explore the serenity of the park and enjoy some refreshing moments here.
Best time to visit the Butterfly Park
You can traverse the spellbinding beauty of Pune during the calm weather between July to February. The weather during these months is cool, and you may need a light jacket, just in case you are susceptible to the cool breeze.
Pune experiences dry heat from March to May, making it difficult to move around the place comfortably.
How to reach the Butterfly Park in Pune
The cultural boiling pot of Maharashtra, Pune, is well connected to all major cities of India through air, train, and bus. You can pick your favourite and preferred mode of transport from across cities.
Pune has a couple of really good 5-star properties, namely Sheraton, JW Marriott, Taj Vivanta, Novotel, Hyatt, and many more. You can book yourself in any of these properties and take a cab from top car rental companies in Pune to the Butterfly Park in Aranyeshwar anytime.
---
It's time to bring out the inner child in you and see this beautiful creature hopping around the flowers. The Butterfly Park in Pune will give you a feeling of sitting in nature's lap and dissolving in the beauty of these small creatures. If you want to explore some quiet realms of the bustling city, Papillon Butterfly Park is the place for you. Get ready to explore some colours by booking a Pune Tour package with us. At Pune Tourism, a division of Holidays DNA you can explore the city to the fullest without worrying about anything. Please fill the Contact Us form to know more.
Location Map for Butterfly Park Pune