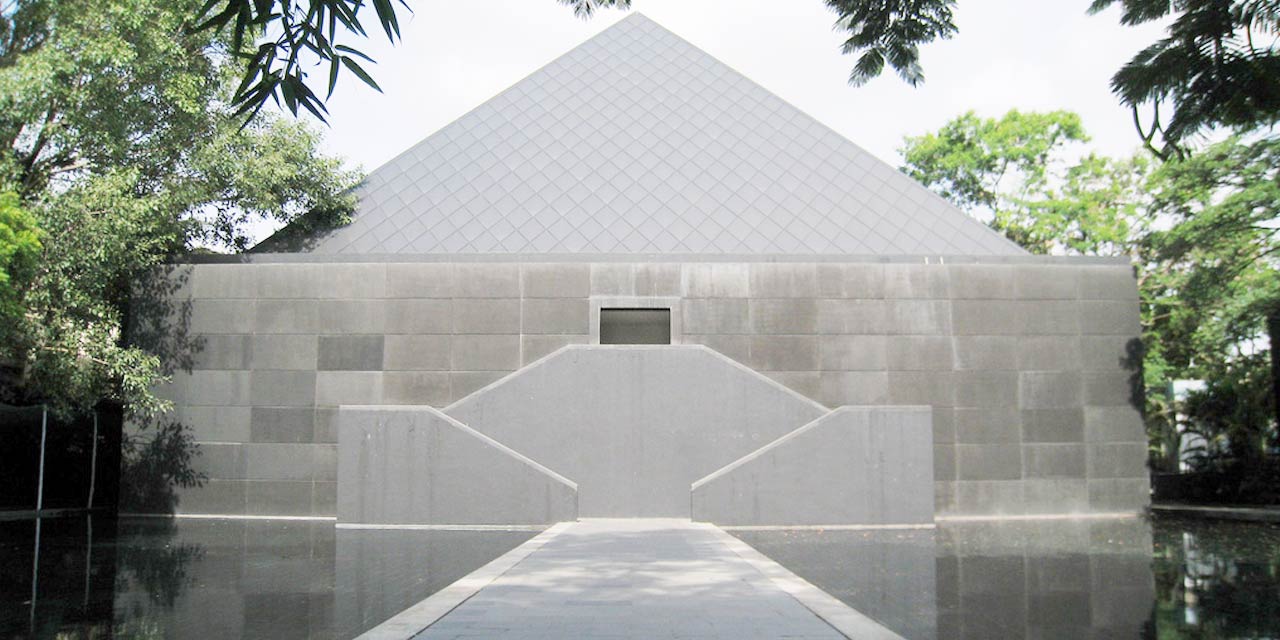 Osho Ashram Pune Entry Fee
870 per person for Indians for 1-day and 2-day entry stickers
1790 per person for Foreigners for 1-day and 2-day entry stickers
3-day and 4-day entry stickers are discounted by approximately 15%
5-day entry stickers are discounted by approximately 25%
30-day entry stickers are discounted by approximately 40%
Osho Ashram Pune Phone
---
Rating:

| 4/5 stars
Based on total 64 reviews
Osho Ashram Pune Address: No.17, Welcome Center, 1st Lane, Koregaon Park, Pune, Maharashtra, 411001, India
Pune Tour Packages
Osho Ashram Pune Timings
| Day | Timing |
| --- | --- |
| Monday | 6:00 am – 10:30 pm |
| Tuesday | 6:00 am – 10:30 pm |
| Wedesday | 6:00 am – 10:30 pm |
| Thursday | 6:00 am – 10:30 pm |
| Friday | 6:00 am – 10:30 pm |
| Saturday | 6:00 am – 10:30 pm |
| Sunday | 6:00 am – 10:30 pm |
Links:
Website
|
Map
---
Located in the Koregaon Park in Pune, Osho Ashram was founded by the Rajneesh Chandra Mohan Jain, who is popularly famous as Osho Rajneesh. Also known as, Osho Commune International of Pune, this ashram is spread across an area of 32 acres. Its lush green campus with its startling natural beauty, offers visitors a much needed break from the pollution of cities and crowds of everyday life. A popular tourist spot in Pune, it attracts visitors with its beautiful landscapes and calm surroundings.
A resort, dedicated to yoga and meditation, it promises its visitors with rejuvenating experiences, soothing for their mind and soul. Various kinds of training programs on spiritual living and stress free lifestyle are conducted here at regular intervals. Osho Nadabrahma, Osho Kundalini meditation, meditation, Osho Nataraj, Osho dynamic meditation, etc. are a few of the meditation techniques, which are taught here at the ashram.
After the demise of spiritual guru Osho, this ashram is disseminating his teachings and carrying forward his legacy through a wide array of courses. Osho Multiversity, one of the world's largest centers for spiritual growth, provides an extensive range of methods for personal development. Some of these are healing arts, creative arts, martial arts, esoteric sciences, Zen, Sufism and tantra and many more. Every month, on its second Friday, meditation camps are conducted. These mediation camps are for duration of three days.
It is also known as Spiritual Disneyland for the fact that many people come here to discover themselves through the spiritual training offered here at the ashram. This international center not just offers natural beauty and spiritual serenity but also a range of facilities for the comfort of visitors such as massage parlors, beauty parlors, sauna, swimming pool, tennis and basketball courts, etc. Its gardens are open for public every day during morning and evening hours.
Image Gallery of Osho Ashram Pune
Location Map for Osho Ashram Pune