The cultural and commercial center of Maharashtra, Pune, is a picturesque city with vibrant nightlife and plenty of attractions and activities to entertain couples. From romantic dinners by the lake to pleasant strolls amidst lush green gardens, Pune gives couples ample opportunity to reconnect and rekindle their romance. Pune tour packages for couples offer you a blend of historical sites, traditional architecture, and modern attractions.
The enchanting city of Pune has several romantic spots like Parvati Hill, which offers breathtaking views of the cityscape from its summit. From here, you can explore the regal architecture of Shaniwarwada. Adventurous couples can enjoy hiking and trekking to the majestic forts of Sinhagad, Rajgad, and Torna.
Couples can choose from abseiling, kayaking, and paragliding at Pawna Dam. Together you can indulge in some shopping at Hong Kong Lane, Mahatma Phule Mandai, Fashion Street, Tulsi Baug, Bajirao Road, and Juna Bazar. Spend some quality time together as you enjoy the high-spirited nightlife of cafes, restaurants, and pubs in Pune.
Why do Indians love Pune for vacation?
Pune is a great tourist destination as it has something for everyone. Indian couples can witness the beautiful landscape and visit the historical monuments. Honeymooners can spend time at the romantic resorts in Pune and picturesque getaways in the Sahyadri Hills, making it a perfect place for an unforgettable vacation.
From art galleries and museums to ancient temples and historical monuments, the city is a perfect destination for couples seeking culture, adventure, and some quiet time together. The city also offers plenty of shopping options, from malls to street markets, so shopping enthusiasts have endless opportunities.
Pune's vibrant nightlife, with several pubs and nightclubs around the city offering drinks, music, and live performances, makes it an ideal spot for all sorts of fun activities. In addition, the city's thriving culture provides enough reasons for couples looking for a memorable holiday to make a visit.
Whether it is an intimate dinner in one of the many fine-dining restaurants or a relaxing spa day at one of the luxurious spas, Pune has something special just waiting to be explored. So if you are looking for an ideal honeymoon destination that offers fun activities for both partners as well as beautiful views and a peaceful ambiance, Pune is definitely worth exploring.
Packages Overview
Pune is an excellent vacation spot for couples. The vibrant metropolis offers them the best of nature, history, culture, and modernity. The scenic beauty and pleasant weather make it one of the most romantic places in India. Whether you are looking for some relaxation or wish to indulge in adventure, Pune tour packages for couples will make your trip exciting.
Pune tour packages for couples by Holidays DNA are built keeping in mind your privacy and preferences. Couples can tailor the packages according to their interests. We ensure you enjoy the best of the world on your romantic getaway. Stay amidst nature and explore the bustling city life as well with our especially designed Pune tour packages for couples.
Why book with us?
Pune tour packages for couples with Holidays DNA offer a great way to explore the city. We prioritize convenience, so we add all essentials to your package. These include accommodation, activities, sightseeing, and even local transport.
Our packages come with a range of recommendations to choose from. However, you can also pick activities that interest you. Sightseeing, exploring the local culture, shopping, dining, and taking part in exciting adventure activities, Pune tour packages for couples allow you to explore much more.
Pune tour packages for couples by Holidays DNA also include accommodation choices. You can avail world-class facilities at some of Pune's best hotels or pick-some pocket-friendly options. Couples can easily relax after a full day of sightseeing. Local transport and rental cab options are also included in all the packages so that you can get around easily without worry.
Resort and Hotels options with Pune Tour Packages for Couples
Pune has some of the best hotels for couples seeking comfort and luxury, like Hyatt Regency, JW Marriott Pune, and Conrad Pune. These hotels offer services like spas, club lounges, penthouses, rooftop restaurants, and candlelight dinners.
The top-rated hotels in the city that provide inexpensive lodging for couples include Hotel Studio Estique, Hotel Woodland, The Oakwood, and Magnus Star Residency. They are renowned for their contemporary amenities, elegant décor, cozy rooms, and helpful staff.
Popular sightseeing places in Pune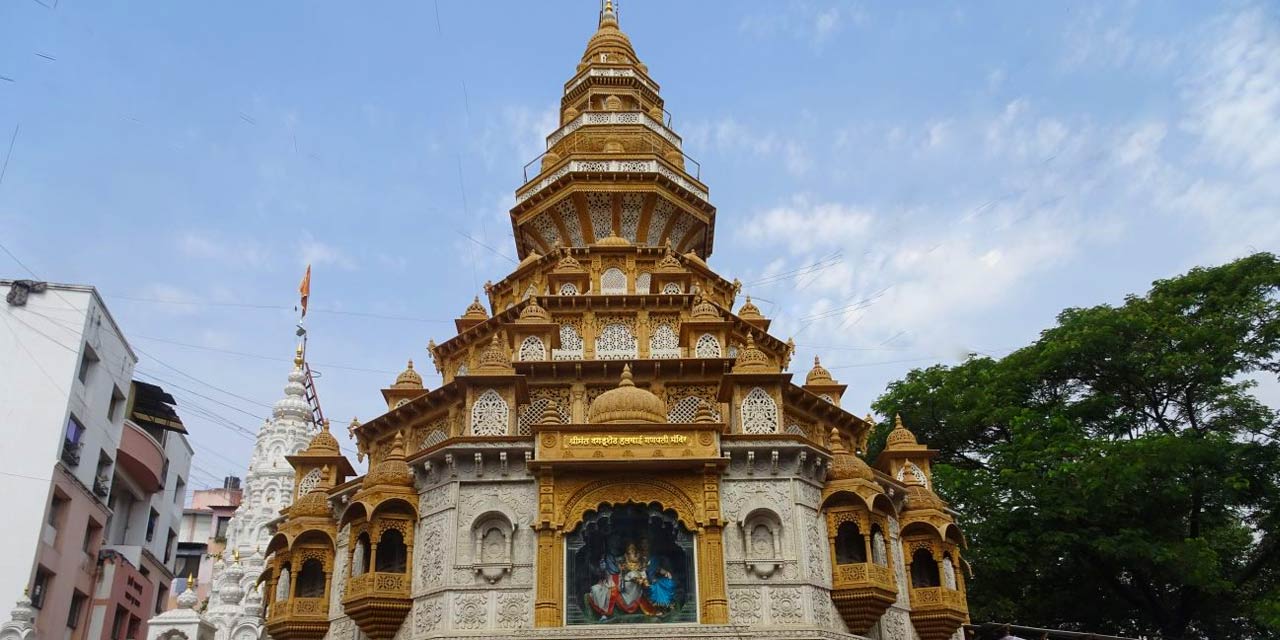 Dagdusheth Halwai Ganapati is the most well-known and revered Ganapati temple in Pune. The temple is decorated with gold. It has been crucial in preserving the custom of Sarvajanik Ganpati, or extensive public celebrations of the ten-day festival, for more than 127 years and counting.
With its unique features, elaborate ornaments, and full divine splendor, Dagdusheth Ganpati is unlike any other Ganpati idol in the country.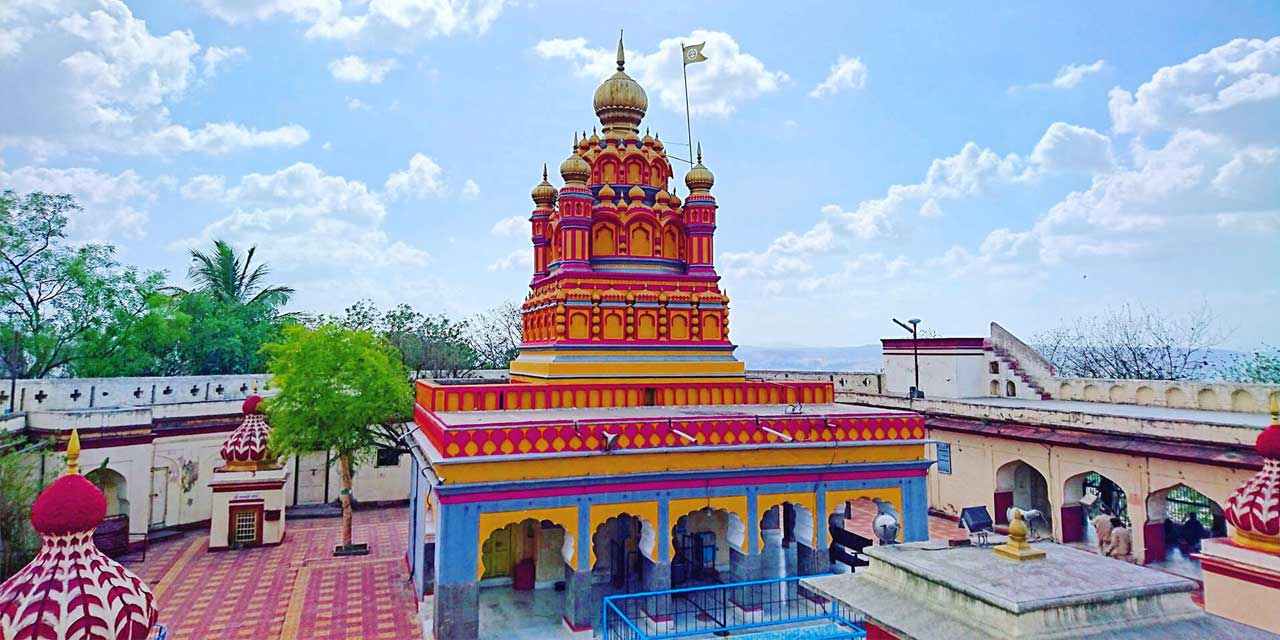 Parvati Hill is one of the most well-known "Tekdis" and hillocks in Pune. It offers visitors gorgeous and breathtaking views of the surrounding valley. With a nearly 250-year history, Parvati Hill is one of the oldest in Pune and is well-known for the historic Devdeveshwar Temple and museums.
Elephants could once climb and descend the hill using 103 stone steps, which are now used to access the hill. Trekking to the hilltop is an interesting activity to enjoy with your better half.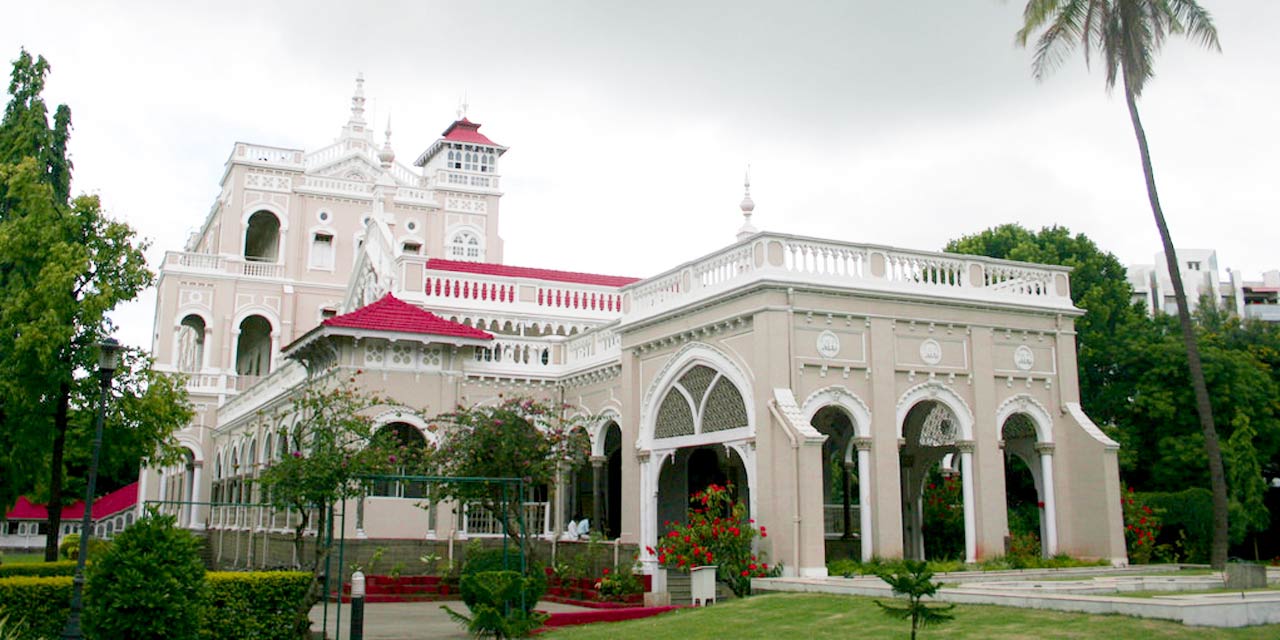 The magnificent Aga Khan Palace was constructed in 1892 by Sultan Muhammed Shah Aga Khan III. The Sultan built the palace in an effort to help the locals who were suffering from famine.
The monument is well-known for its spellbinding architecture. Italian arches and expansive lawns are distinctively combined in the Aga Khan Palace complex. Today, it also serves as the main office of the Gandhi National Memorial Society.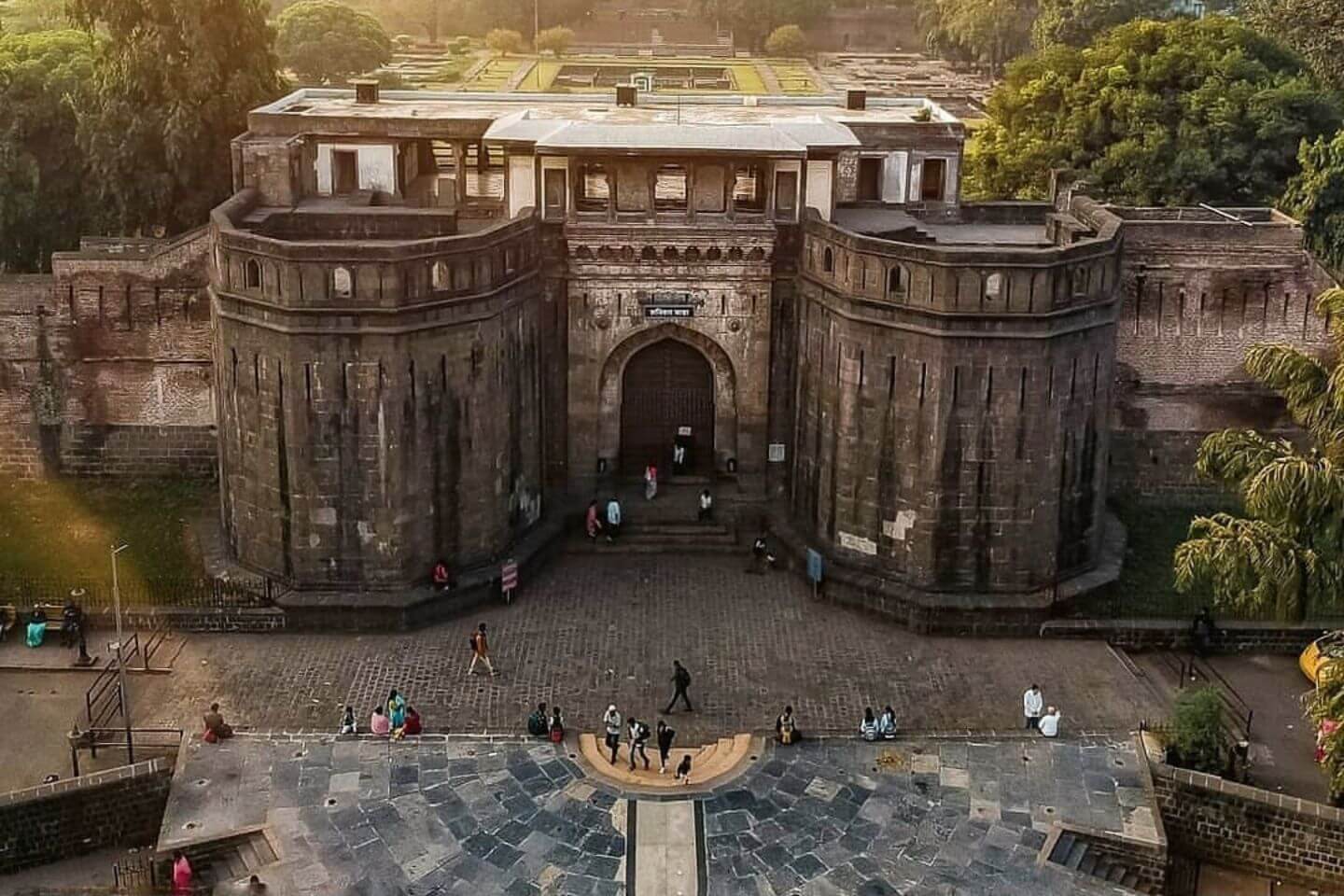 The Shaniwar Wada is a historical fort located in Pune. It was built by the Peshwa rulers in 1730 and served as their residence for over two centuries. It has an impressive aesthetic with its grand architecture and ornate detailing.
The Shaniwar Wada is a great destination for couples to explore on their romantic getaway. Couples can enjoy strolling through the main courtyard and admiring the architecture while learning about its history.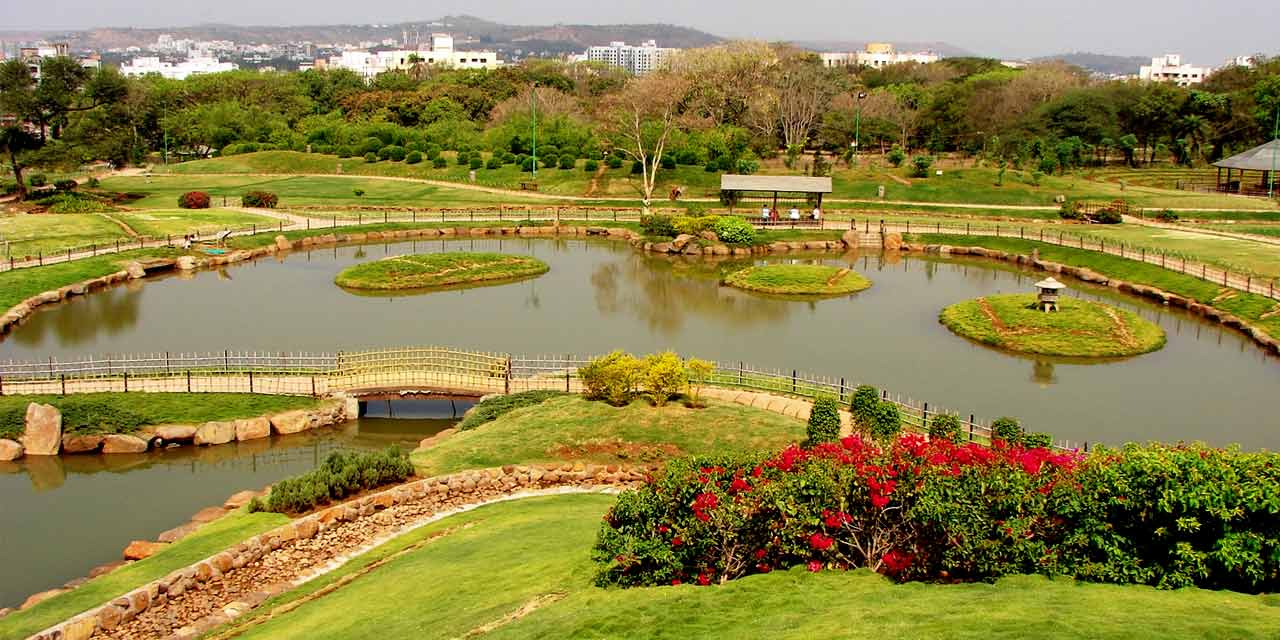 The Pune Okayama Friendship Garden is a unique tourist spot in Pune and is the largest Japanese garden in Asia. It was given another name, the Pu. La. Deshpande Udyan, by the Government of India in 2003 when it was formally inaugurated. The garden provides couples with an ideal ambiance for a romantic stroll or some quality time together with its picturesque scenery.
The garden is resplendent with the cherry blossom trees, the pond filled with fishes and ducks, and the traditional tea house. The Japanese Yin and Yang theory is perfectly reflected in the garden, which is a true representation of Japanese culture.
Activities and Things to do in Pune
Pune is a romantic city with plenty of options for couples looking to have a great time. From visiting historical attractions to enjoying the nightlife, there are plenty of ways for couples to make the most out of their time in Pune.
Going on heritage walks and romantic strolls through forts, lakes, and famous gardens of Pune will be an enriching experience. You can enjoy boat rides on Jambhulwadi Lake and have a romantic dining experience.
Adding on to these, the list of adventures one can engage in Pune is endless and includes Chokhi Dhani's Cultural Night, visiting Hard Rock Cafe, touring well-known Buddhist caves, dancing at Mi-a-Mi, and taking a food tour of Pune.
The city has several well-known shopping areas, including Hong Kong Lane, for buying books, clothes, watches, sunglasses, accessories, and footwear.
FC Road Market is the most happening marketplace and is perfect for shopping for chic and in-style items. You can also visit Juna Bazaar for antique shopping or Tulsi Baug for everyday stuff and ready-made clothing.
How to reach Pune
The Pune airport is only 10 kilometers away from Lohegaon, the city's administrative hub. A taxi and other forms of public transportation are available to reach your desired spot in the city. These are easily accessible outside the airport.
Pune is easily reachable by train thanks to its connections with other major cities across the country. The journey from Mumbai to Pune takes about three and a half hours on the Deccan Queen and Shatabdi Express trains. State-owned bus services, along with those from private service providers, are also available.
---
Pune is a beautiful city suitable for couples looking to take a break from the monotony of daily life. You can book our Pune tour packages for couples and unwind in one of the country's fastest-growing cities. It has much to explore, from traditional markets to aesthetically pleasing bakeries, forts, lakes, and monuments.
You can indulge in street shopping, visit modern nightclubs, attend concerts, and experience the vibrant nightlife. Moreover, for couples, there is no denying that Pune is full of dreamy places that harbor romance and love.