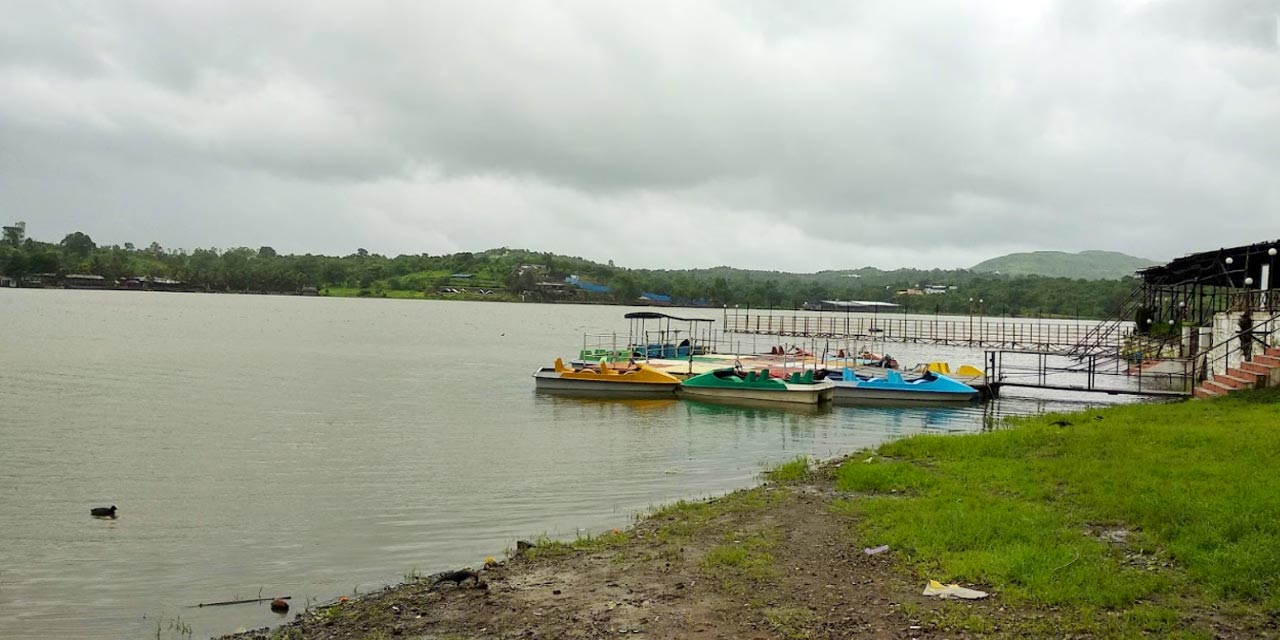 Manas Lake Pune Entry Fee
No Entry Fee
100 per person for Boating
Manas Lake Pune Phone
N/A
---
Rating:

| 3/5 stars
Based on total 56 reviews
Manas Lake Pune Address: Bhugaon Pune, Pune, Maharashtra, 411052, India
Pune Tour Packages
Manas Lake Pune Timings
| Day | Timing |
| --- | --- |
| Monday | 8:00 am – 6:00 pm |
| Tuesday | 8:00 am – 6:00 pm |
| Wedesday | 8:00 am – 6:00 pm |
| Thursday | 8:00 am – 6:00 pm |
| Friday | 8:00 am – 6:00 pm |
| Saturday | 8:00 am – 6:00 pm |
| Sunday | 8:00 am – 6:00 pm |
Note: Manas Lake Pune Boating Timings are 11:00 am to 6:00 pm
Links:
Website
|
Map
---
Pune, renowned as the "Queen of the Deccan", is surrounded by lush greenery with some of the most beautiful monuments gracing her skyline. The city's skyscrapers, educational institutions, and nightlife have made it a favourite amongst the youngsters. For this reason, it is even titled as the "most popular city among the youth".
Once a seat for the Peshwas and the Marathas, Pune is a culturally and historically important part of Maharashtra. Deeply rooted in Indian culture and history, the city will charm the young and the elderly.
The outskirts of the city are blanketed with mesmerising verdant escapades. One such road, on the outskirts, takes you to Manas Lake in Bhugaon. It is a place where time stands still, and you can spend tranquil moments soaking in the serenity around.
The calm and composed Manas lake attracts a massive crowd throughout the year.
About Manas Lake of Pune
An alluring getaway in the suburbs of Pune, Manas is an artificial lake surrounded by beautiful trees and hazy mountains all around. The cool breeze on a monsoon day or the summer evenings at the Lake leave you wanting and coming back for more.
Manas Lake has a couple of good restaurants and cafes offering excellent lake views and lip-smacking snacks to munch. The lakeside's greenery makes it a good choice for both the Punekars and tourists alike.
Things to do at the Manas Lake
When you are at such a beautiful getaway, lazing around the Lake and getting enchanted by its beauty gives immense pleasure. Manas Lake in Pune has tons to offer to all those visiting it, a delight for every picnicker and wanderlust.
1. An ideal picnic spot: Enjoy a moment of solitude and the quiet bustle (Yes! You heard us right) when you lay down your mat to enjoy a perfect picnic lunch. The green lakeside grass and the ripples across the lake make it a perfect outing for locals and tourists alike.
2. Photography: A photographer's paradise, Manas lake attracts tons of pre-wedding shoots all through the year. If you are someone who enjoys clicking and getting clicked, Manas Lake offers you the most scenic locations to capture your perfect moments from your lens. The green backdrop and the wide lake are perfect for charming photographs.
3. Bird watching: If you are an avid bird watcher and love spotting different species, Manas Lake offers you wonderful sights of beautiful birds all year round. From migratory birds to the local ones, carry your binoculars and spot the gorgeous birds around you.
4. Boating: You can enjoy a boat ride giving you a 360-degree view of the lake. You can sit still in the middle of the lake and soak in the beauty all around or enjoy the gorgeous sunset on the horizon. It is one of the most beautiful tourist spots of Pune.
Image Gallery of Manas Lake Pune
Location of the Manas Lake
Manas Lake is situated in the Bhugaon district of Pune. It is close to Paud Road or the Paud area, Pashan, and Chandni Chowk area.
Entry fee and timings of Manas Lake
Manas Lake has no entry fee; however, a boat ride will cost you ₹100 per person. The lake remains open for the entire week. You can visit it between 8 am and 6 pm on any day.
Boat rides start at 11 am till the lake closes at sundown.
Best time to reach Manas Lake in Pune
Pune enjoys great weather throughout the year. Except from March to mid-May, when the sun is scorching hot, there is no reason not to visit Pune through the rest of the year. Come and enjoy the different tourist spots of Pune, including Manas Lake, from June to February every year.
How to reach Manas Lake?
Bhugaon is well connected to the main city of Pune. After reaching the airport or the railway station, you can hire a cab from top car rental companies in Pune to reach Manas Lake. Pune city and Bhugaon are connected through the Paud road.
#QuickTip: Pune has a gamut of excellent hotels to help you enjoy your trip.
---
There can be nothing more soothing than spending time with your loved ones. The calm Manas Lake of Pune is a perfect place to escape the stress of city life and sit around with your family. So, if you are planning to visit Pune, book a Pune Tour package with us. At Pune Tourism, a division of Holidays DNA, we make sure your itinerary has enough space for a stress-relieving and tranquil experience like the ones at Manas Lake. Along with that, we include many offbeat places to suit your needs. Please fill the Contact Us form to know more.
Location Map for Manas Lake Pune