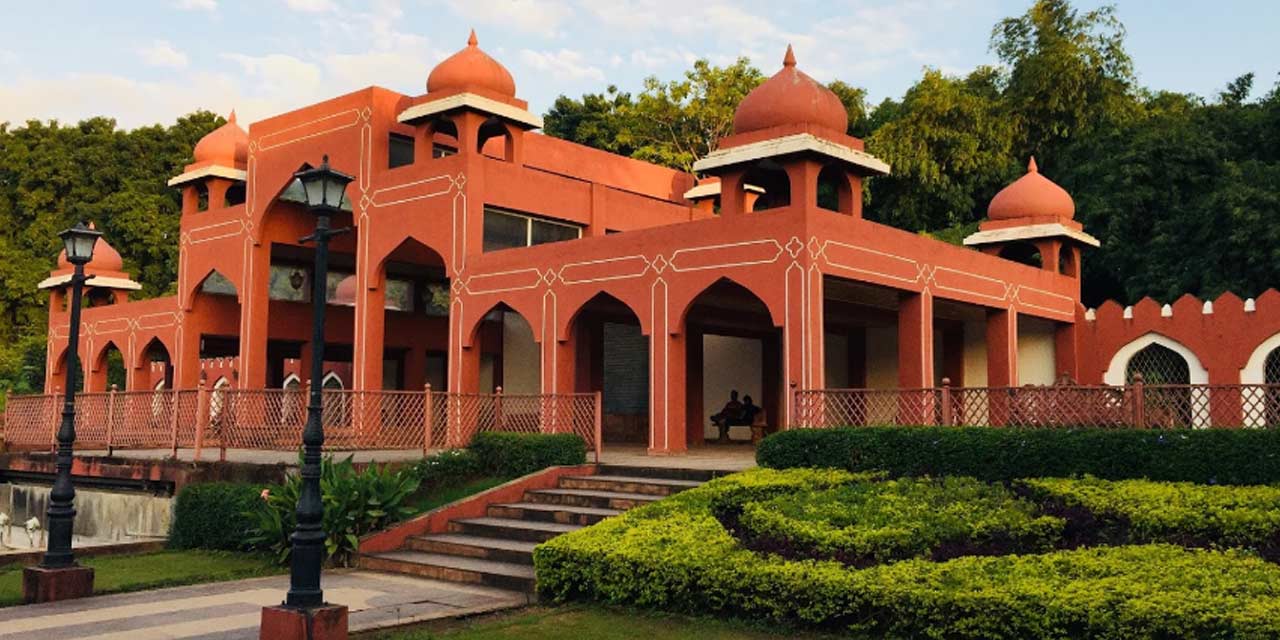 Mughal Garden Pune Entry Fee
Mughal Garden Pune Phone
N/A
---
Rating:

| 3/5 stars
Based on total 53 reviews
Mughal Garden Pune Address: 201, Sinhgad Rd, Pune Okayama Friendship Garden, Dattawadi, Pune, Maharashtra, 411030, India
Pune Tour Packages
Mughal Garden Pune Timings
Day
Timing
Monday
6:00 am – 10:30 am
4:00 pm – 8:00 pm
Tuesday
6:00 am – 10:30 am
4:00 pm – 8:00 pm
Wedesday
6:00 am – 10:30 am
4:00 pm – 8:00 pm
Thursday
6:00 am – 10:30 am
4:00 pm – 8:00 pm
Friday
6:00 am – 10:30 am
4:00 pm – 8:00 pm
Saturday
6:00 am – 10:30 am
4:00 pm – 8:00 pm
Sunday
6:00 am – 10:30 am
4:00 pm – 8:00 pm
Links:
Website
|
Map
---
Pune, a city of many wonders and a major IT hub of Maharashtra, has so much to offer tourists and locals. From the beautifully built wadas by the Peshwas, or the amazing temples all around the city, Pune is full of jaw-dropping architecture.
Pune has a handful of quaint gardens to serenade your senses and help you de-stress to alleviate its skyline. They are some of the top tourist attractions of Pune and have several visitors every year regaling in their beauty.
One such attraction to the natural beauty of Pune was built by the Mughals- The Mughal Garden. Constructed with precision and symmetrical designs, a patent of Mughal architecture, this garden is ideal for picnics, pre-wedding shoots, or a couple of hours away from the city.
About the Mughal Garden of Pune
The Mughal Garden of Pune is undoubtedly small but well maintained by the Pune Municipal Corporation (PMC). The Mughal Garden is spread over 4 acres and is a delight to roam around, even if it is bare feet!
The small yet beautiful garden is built on the left of the Pu La Deshpande Udyan, also known as the Okayama Japanese Friendship Garden. Though both gardens have the same parking, their entry points are different.
Like other Mughal gardens, it is built on the concept of the Charbagh garden. The Mughal Garden of Pune can be thought of as a replica of the Mughal Garden in Rashtrapati Bhawan.
#Trivia: Charbagh was brought to India by the Mughals and is a Persian-style garden layout. The main building is put at the centre of the quadrilateral garden, divided by walkways or flowing water into four smaller parts. Tajmahal is one of the most famous examples of a Charbagh Garden.
The water flowing through the colourful fountains and canals that surround the garden adds a different charm to the place. You can enjoy the colourful lighting in the fountains during the evening, rejuvenating your senses.
Image Gallery of Mughal Garden Pune
Things to do at the Mughal Garden in Pune
While it is a small garden, investing about an hour is relaxing and soulful.
1. Picnics or pre-wedding shoots: The garden's layout beckons tourists and photographers alike. The verdant greenery and the beautifully landscaped gardens are ideal backdrops for pre-wedding shoots and picnics. The perfectly cut bushes and the cool fountains bring respite on slightly warmer days. You can enjoy a few fun-filled hours with your family and friends.
2. Break from work: As a less-discovered tourist spot in Pune, the Mughal garden helps you take a much-needed break from work. The refreshing lawns and the earthy aroma infuse life into you, helping you leave all your stress behind.
3. Architectural delight: The intricately carved red sandstone building with jharokha-style fences are an architectural delight. If you are a fan of admiring great construction, the Mughal Garden exudes one such experience of a lifetime.
Location of the Mughal Garden in Pune
The Mughal Garden in Pune is located adjacent to the Pu La Deshpande Garden in Dattawadi on Sinhagad road. Despite being set amid residential buildings, the Mughal Garden transports you to a different zone while visiting it. Both the gardens share a common parking space but have separate entrances.
Entry fee and timings of Mughal Garden Pune
The garden has a nominal entry fee. It is ₹5/- per head for visitors above 5 years of age. It remains open from 6 am to 10:30 am and from 4 pm to 8 pm every day.
How to reach the Mughal Garden in Pune?
Pune, the Oxford city of the east, is well connected to India's major cities and towns. Whether it is by road, rail, or air, Pune commands a good hold over all modes of transportation. You can travel in your preferred way and stay at a hotel near Swargate, Sinhagad road, or the airport.
With several local tourist buses and cabs, or private taxi services, you can reach the Mughal Garden in Pune any way you like. If you are an explorer, we suggest hiring a private cab from top car rental companies in Pune and moving around the city, admiring the gorgeous fusion of modern and traditional tourist spots in Pune.
Best time to visit the Mughal Garden
Pune experiences peak summers from March to mid-May and does not allow you to move during the day. While the summer evenings are pleasant and breezy, all your tourist spots are open only till 6 pm every day.
Thus, it is best to visit Pune during monsoons and winters from June to February. You can not only enjoy the cool weather but also gorge on delicious traditional food items.
---
The chaotic city life can take a toll on anyone today. With work from home turning to hybrid models, you also have an opportunity to explore different tourist destinations of Maharashtra that mesmerise and take you by surprise.
From lip smacking delicacies to ruins of history, Pune has many things to offer to all those who visit the city and ensures you go back as a happy soul. The Mughal Garden and the other tourist attractions delight visitors, helping you carve a perfect getaway from your city. Book a Pune tour package from Pune Tourism, a division of Holidays DNA and explore the city in the best possible manner. Please fill the Contact Us form to know more about our packages and deals.
Location Map for Mughal Garden Pune