Earlier known as 'Kondhana,' Sinhagad lies on the Bhuleshwar Range of the Sahyadris. It is home to the most prominent Sinhagad Fort. Sinhagad Tour Packages from Pune are perfect for trekkers, photography enthusiasts, nature lovers, and history lovers. You can plan an ideal getaway to this historical monument and witness its 1000-year-old heritage.
Why do people from Pune love Sinhagad for vacation?
People from Pune love Sinhagad for vacation because it is the perfect sojourn from the chaotic city life. It makes an ideal spot to delve into the interesting history of Marathas. Witnessing the ruins and imagining the glory and grandeur of the yesteryears is a thrilling experience.
Packages Overview
Sinhagad Tour Packages from Pune include activities like trekking, sightseeing, and accommodation options that cater to the needs of different travelers. You can opt for custom meals, personalized services, and guided tours for a hassle-free experience.
Why Book with us?
Sinhagad Tour Packages from Pune with Holidays DNA offer a wide range of customizable packages with accommodation and sightseeing options to fit every budget and preference. Our expert travel team takes care of all the bookings, reservations, and sightseeing arrangements for a smooth experience. Moreover, we provide 24/7 customer support so that you can connect with us anytime during your trip for assistance.
Resort & Hotels options with our Sinhagad Tour Packages from Pune
Sinhagad has cottages, farmhouses, eco-resorts, holiday homes, and standard hotels for comfortable stay. You can pick an option according to your preference and budget. Most hotels are well-maintained and offer wide-ranging services like spacious rooms, outdoor pools, free parking, and free Wi-Fi. Select a hotel with an onsite restaurant, or try the local eateries for meals. Some accommodations are pet-friendly or even offer live kitchens for use.
Popular Sightseeing Places
The popular sightseeing places in Sinhagad are:
1. Tilak Bungalow
Tilak Bungalow is a historical landmark in Sinhagad. Lokmanya Tilak used it as his summer retreat. Admire the old blue-walled bungalow. You can also see the bust of Tilak and a plaque describing the renowned leader.
2. Kalyan Darwaza
Kalyan Darwaza is a huge entrance gate located in the southeast of the Sinhagad Fort. Shrouded in greenery, it connects the fort to the road coming from Kalyan. The steep slopes provide natural protection.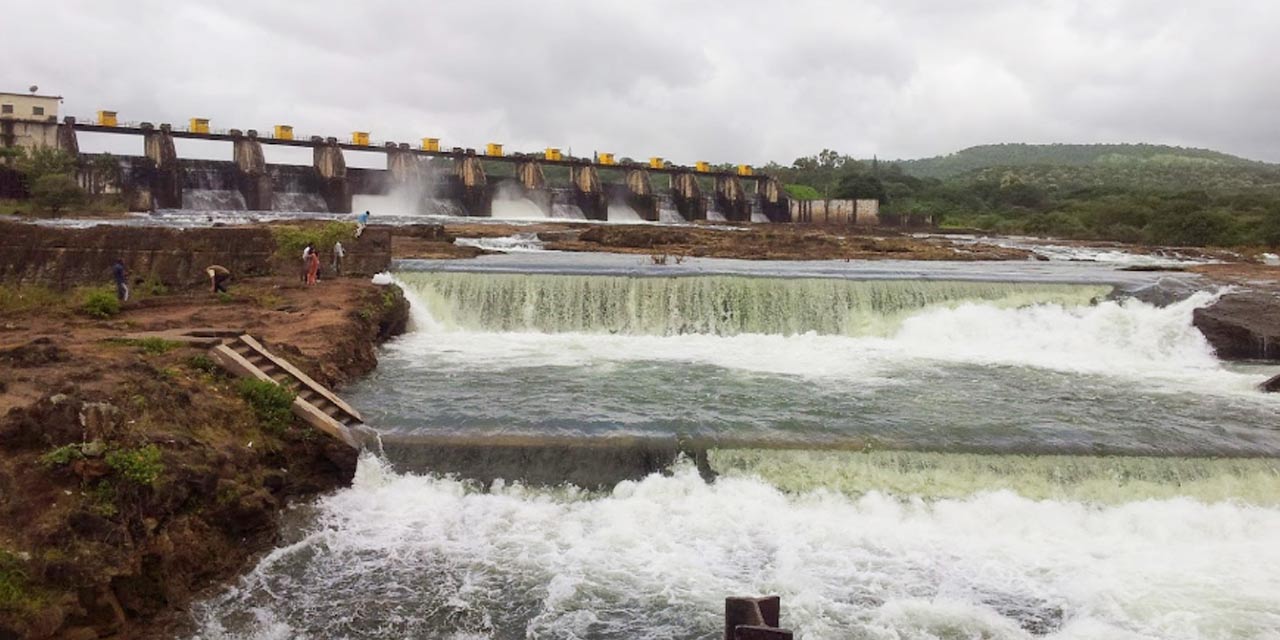 Khadakwasla Dam is a significant engineering marvel located on the Mutha River. It has formed a lively reservoir, the Khadakwasla Lake, which is an ideal tourist place. You can enjoy a picnic amidst the scenic surroundings, especially during the rainy season.
Activities & Things to do
Sinhagad provides activities for travelers of all age groups and interests. Climb up to the top of the fort, explore the ancient caves, and stop by Rajaram's tomb. Visit the Kaundinyeshwar Temple and witness the mighty Hanuman effigy.
With its stunning natural beauty and historical structures, Sinhagad offers plenty of opportunities for photography enthusiasts. Shopping in Sinhagad is limited to common items, including fridge magnets, keychains, toys, and gift items matching seasonal themes. Buy home décor and furnishing, clothes, and homemade cakes.
How to reach Sinhagad from Pune
Take a flight to Pune Airport or board a train to Pune Railway Station. From there, you can reach Sinhagad by bus or cab. Pune to Sinhagad is only 30 kilometers and can be reached in 1 hour.
---
Sinhagad Tour Packages from Pune ensure a memorable trip to the historical and picturesque destination. You can spend quality time with your loved ones and explore the beauty of nature, history, and adventure at Sinhagad.